How a Trump trade war could slow down the global economy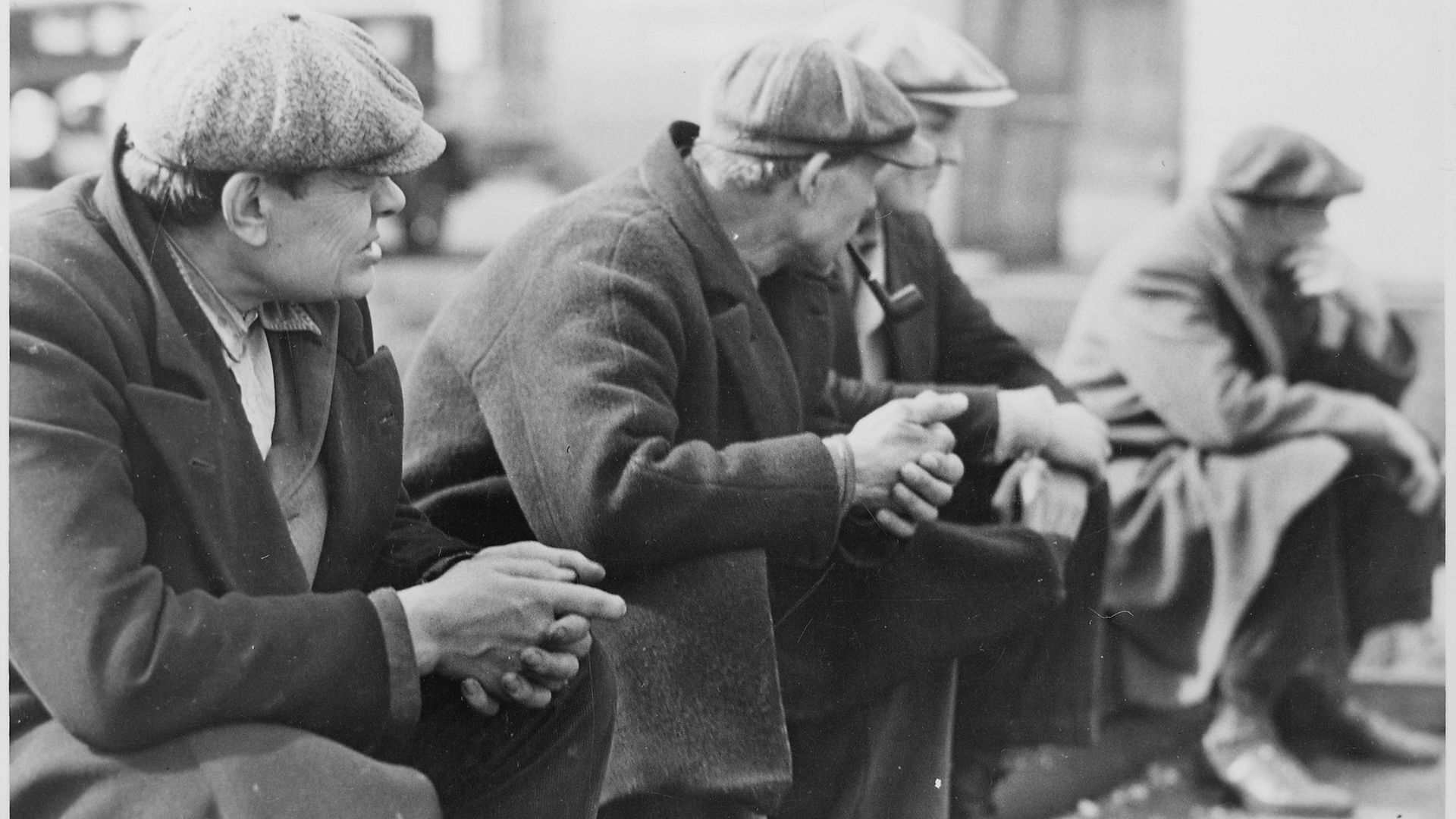 Europe is preparing 25% tariffs on U.S. goods from Levi's to Harley Davidson bikes in a sign of brewing retaliation for President Trump's imposition of a levy on foreign steel, and economists are warning of a sharp hit to the global economy and markets.
Why it matters: Economists tell Axios that, should Trump proceed with his 25% steel tariffs, and tit-for-tat retaliation cascade, there is serious risk of a blow to global GDP growth, which the International Monetary Fund had forecast at 3.9% for 2018 and 2019.
Already, U.S. metals prices have surged since Trump's announcement. Aluminum, for instance, soared to a three-year high this morning, up by 11.8% since the president spoke, report the FT's Henry Sanderson and Neil Hume.
John Ferguson, director of global forecasting for the Economist Intelligence Unit, tells Axios that, even short of a full-fledged trade war, a low-grade exchange of high tariffs could trigger prolonged stock market declines such as happened yesterday and today.
That could cascade this way:
Companies pull back capital spending plans
Consumers, with less money in their pocket than expected, curtail their spending
Global GDP growth, reliant on capital and consumer spending, suffers.
In one example of this already happening, Sweden's Electrolux announced it will hold off on a $250 million expansion of its appliance manufacturing plant in Springfield, TN., because of the tariffs, reports Rick Rothacker of the Charlotte Observer.
"The impacts could add up to a meaningful slowdown in global GDP," Ferguson said.
Go deeper: Winners and losers in the trade crisis
This post has been updated with the postponement of Electrolux's investment.
Go deeper