A Chinese initiative is setting the pace in retail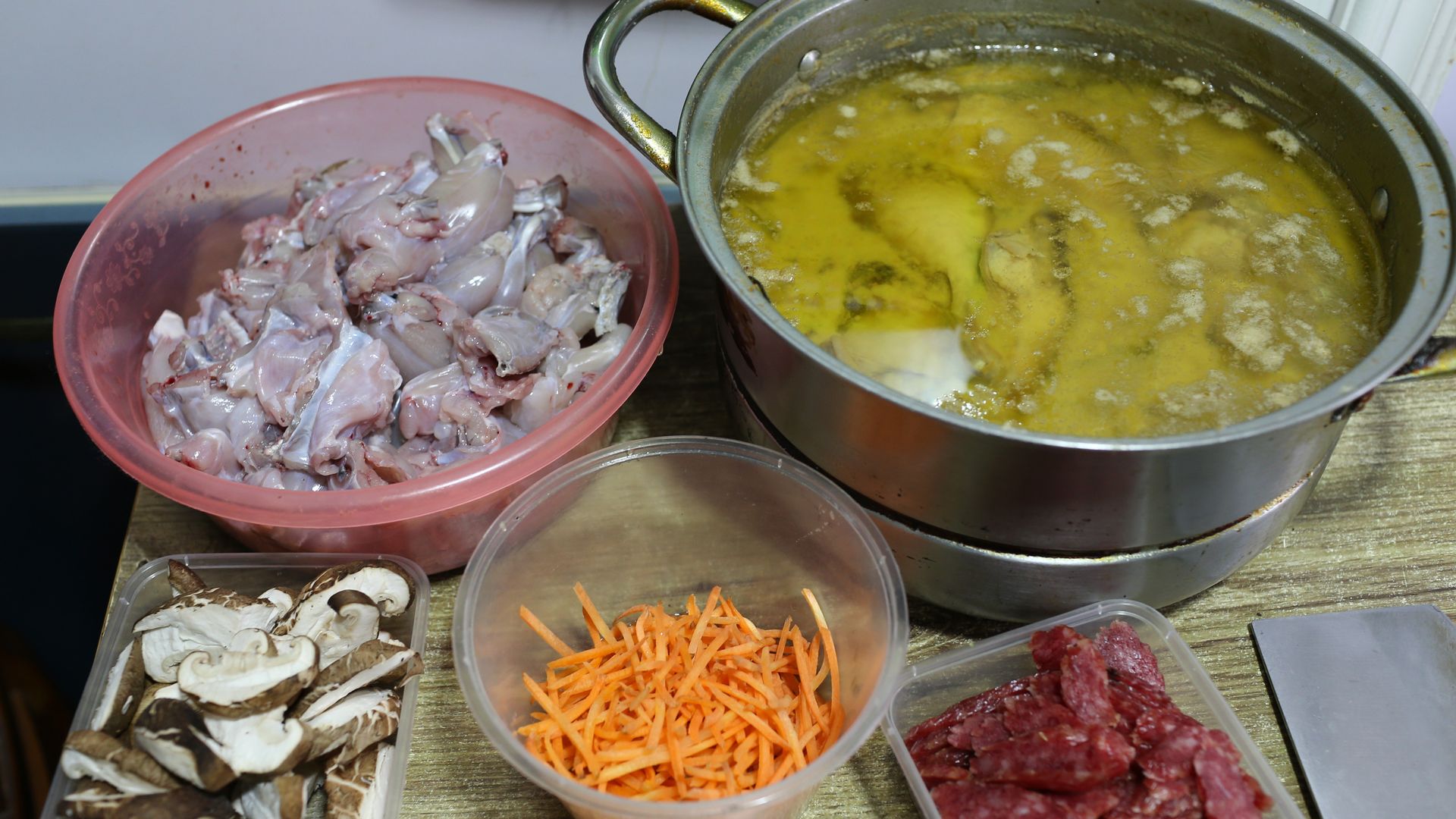 With its $9.5 billion takeover offer this week for Chinese food-delivery juggernaut Ele.me, Alibaba is pushing ahead with a massive advance into physical retail, a trend that U.S. rivals are only starting to follow.
Why it matters: Alibaba's offer for Ele.me fits into its "New Retail" initiative, shaping the future of retail on a scale that makes it Amazon's true global competition.
The background: Alibaba is often compared with Amazon — its revenue is far smaller ($23 billion in its fiscal year ending March 2017, compared with Amazon's $178 billion for all of 2017) — but it serves many more customers; Alibaba's estimated user base is about 550 million in China alone. While that number grows, Alibaba is migrating into the 80% of shopping done in physical stores.
The company runs an upscale grocery chain called Hema, and bought 36% of Sun Arts Retail, the largest supermarket operator in China.
It previously invested $4.6 billion in Suning Commerce, China's leading electronics retailer, and bought the department store chain Intime.
By comparison, Amazon — with its purchase of Whole Foods and launch of AmazonBooks — seems to be lagging.
Alibaba already owns 60% of Ele.me, the food delivery company, which operates in about 2,000 Chinese cities. Deepashri Varadharajan of CB Insights tells Axios that, if the buyout of the remaining shares is finalized, Alibaba will have an effective monopoly on Chinese food delivery, part of an exploding global industry estimated at more than $100 billon a year in sales.
The bottom line: The Ele.me acquisition is part of Alibaba's massive horizontal integration of sectors that marry on-line and far-more-dominant physical shopping. Varadharajan says the tie-up is circular with the rest of Alibaba. "Alibaba established a symbiotic relationship with Ele.me where users can tap into Ele.me's services using the Alipay app," she said.
Go deeper