Melania Trump obtained a visa for people with "extraordinary ability"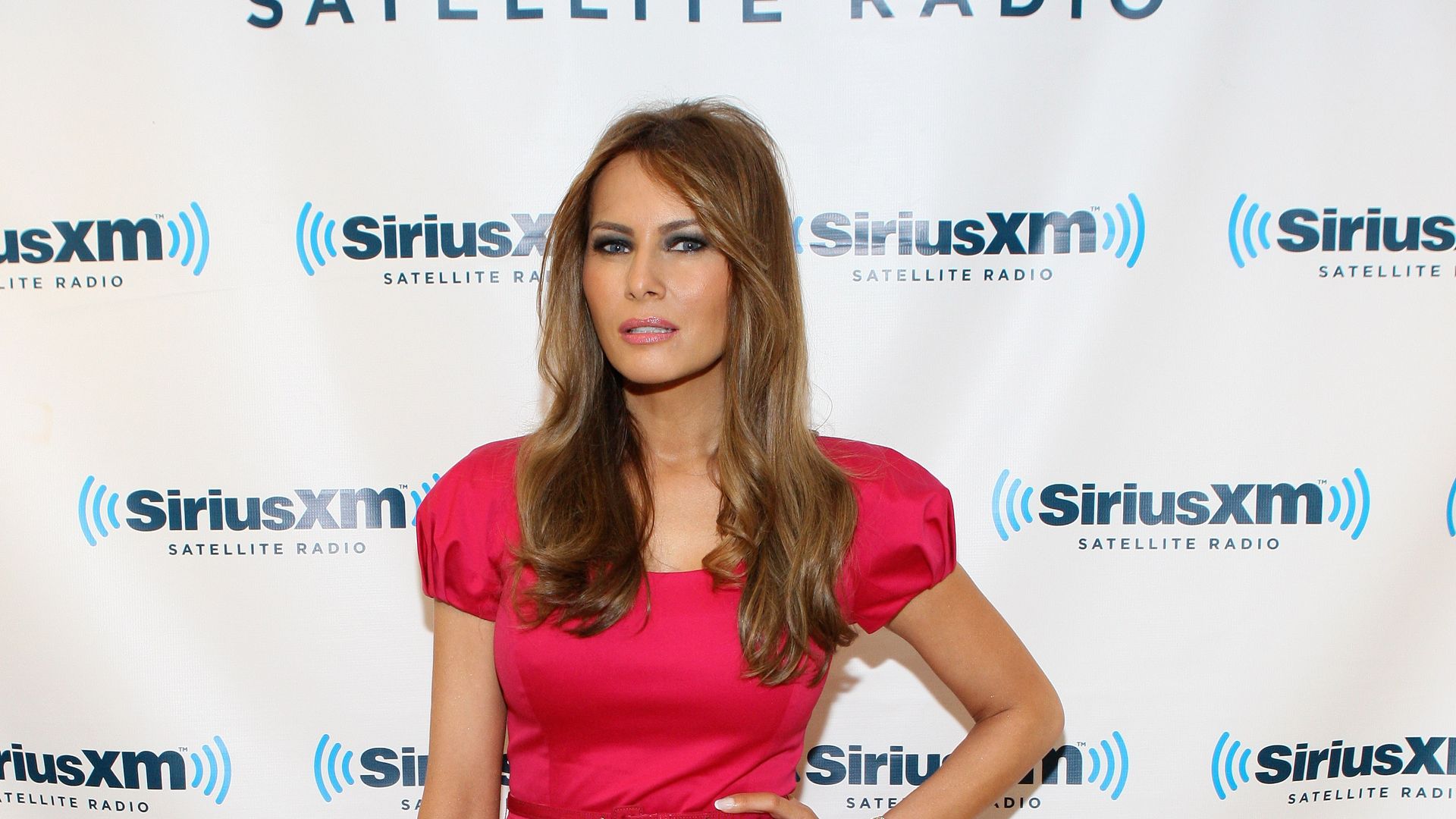 First Lady Melania Trump was granted a green card in 2001 under the EB-1 visa, created for those with "extraordinary ability" and "sustained national and international acclaim" such as top academic researchers, athletes and entertainers, according to the Washington Post. She was one of five Slovenians to receive that visa that year, which gave her the ability to sponsor her parents — who are now in the end stages of obtaining U.S. citizenship — for legal residency.
Reality check: Meanwhile, President Trump has been ardently calling for an end to family-based (or "chain") immigration, similar to how Melania may have sponsored her family. Additionally, the Department of Homeland Security under her husband has been calling for tougher scrutiny toward employment-based visas.
By the numbers: Of the green cards issued in 2001, only 3,376 of more than 1 million were given to those with "extraordinary ability."
The qualifications: Melania would have had meet three of the following 10 criteria, according to DHS, or provide evidence of a "one-time achievement" like a "Pulitzer, Oscar or Olympic Medal."
Received a lesser nationally or internationally known prize or award
A member of an elite association in their field
The subject of published material in major media or major trade publication
Have been asked to judge others' work
Contributed "scientific, scholarly, artistic, athletic, or business-related" material of "major significance" in the field
Written and published scholarly articles in major publications or media
Work displayed at art exhibits or showcases
Played a leading or critical role in "distinguished organizations"
Paid high salary or "other significantly high remuneration" compared to others in the field
"Commercial successes in the performing arts"
Her response: Melania's work as a model — most notably appearing in the swimsuit edition of Sports Illustrated — made her "more than amply qualified and solidly eligible" for the EB-1 visa, her lawyer Michael Wildes told the Post. Wildes also refused to comment on whether or not Melania had sponsored her parents for legal residency with her visa.
Go deeper