Trump's $3.9 billion deal for a new Air Force One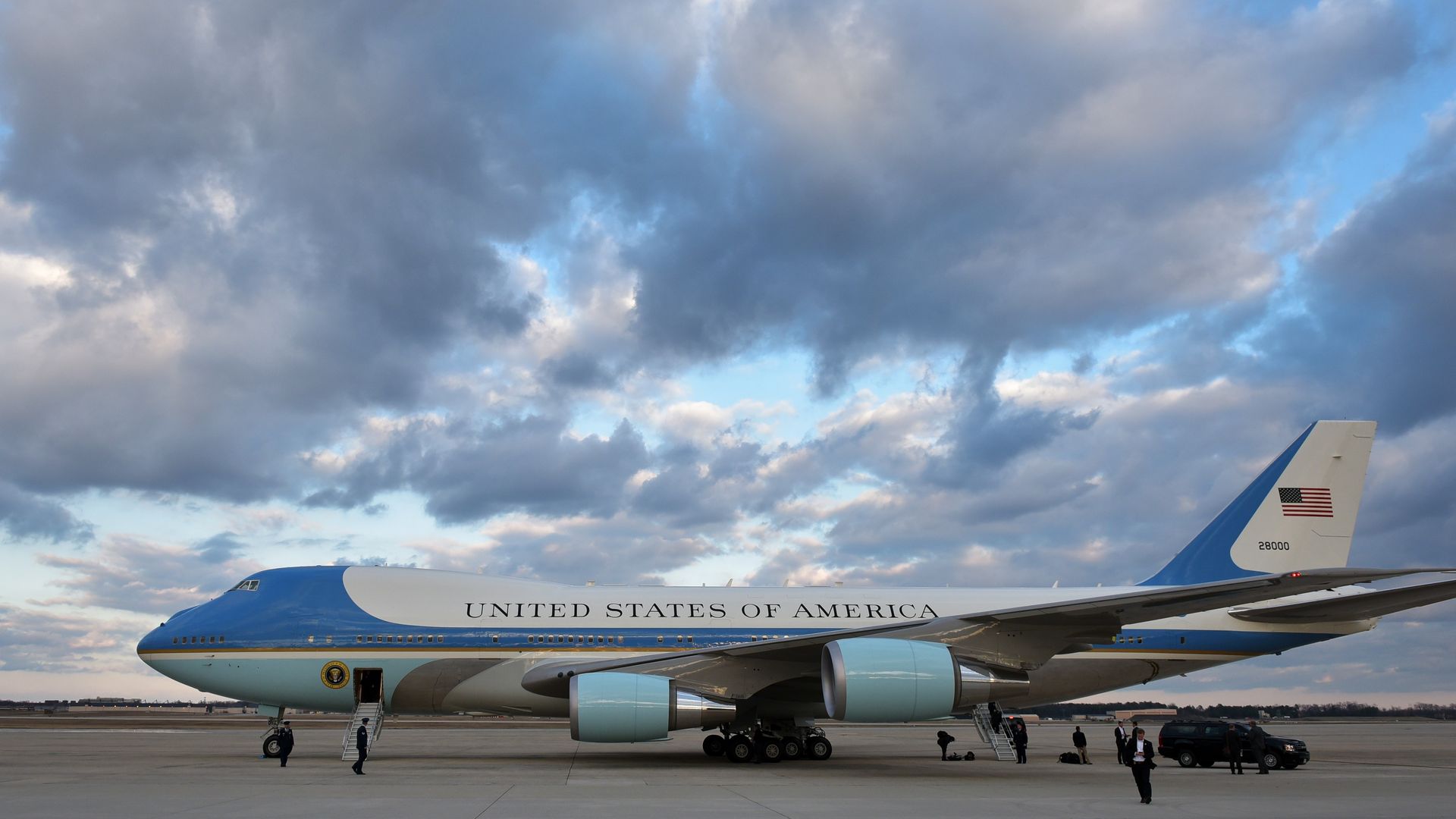 President Trump has reached an informal deal with Boeing to provide the next generation of presidential aircraft, AP reports.
The terms: White House deputy press secretary Hogan Gidley said the president negotiated a $3.9 billion "fixed-price contract" for a pair of new planes, known as Air Force One when the president is on board.
The agreement includes the two 747-800 aircraft and the cost of modifying them, including external stairs, large galleys and a secure communications suite.
Other modifications include electrical power upgrades and adding a medical facility, an executive space and a self-defense system.
It follows years of negotiations between Boeing and the U.S. Air Force — and Trump's personal intervention.
Boeing chief executive Dennis Muilenburg met multiple times with Trump to discuss the Air Force One contract, most recently last week.
The best part: Trump has been pushing to get the planes airborne by 2021, in time for a possible second term.
Go deeper