Grassley not settling for prison reform without sentencing reform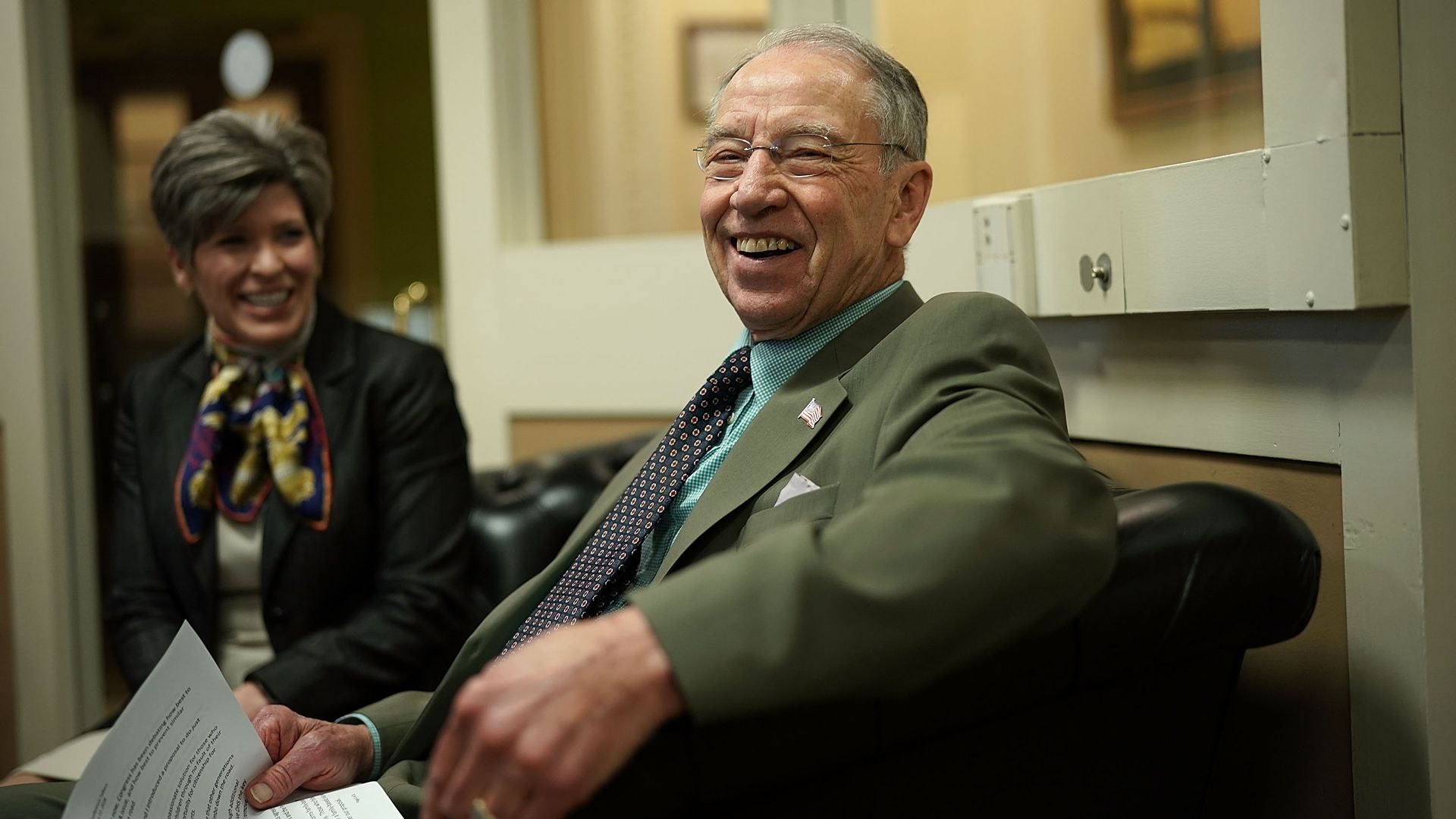 Senate Judiciary Chairman Chuck Grassley was given the White House's prison reform goals which focus on funding programs that help inmates prepare for a successful re-entry. The issue, Grassley "is focused on passing sound policy, not the path of least resistance," according to spokesman George Hartmann.
Big picture: The Judiciary Chairman will continue talking with the White House about comprehensive criminal justice reform including sentencing reform and mens rea reform, according to Hartmann.
Sen. Mike Lee, another criminal justice reform advocate and cosponsor of the Grassley-Durbin bill, told Axios that he supports Sen. John Cornyn and Sen. Sheldon Whitehouse's bill as well, which addresses the prison reform portion of the Grassley-Durbin bill, but not sentencing reform.
Go deeper: Grassley twists Trump's arm for criminal justice reform.
Go deeper