China censored the letter "N" after Xi backlash on social media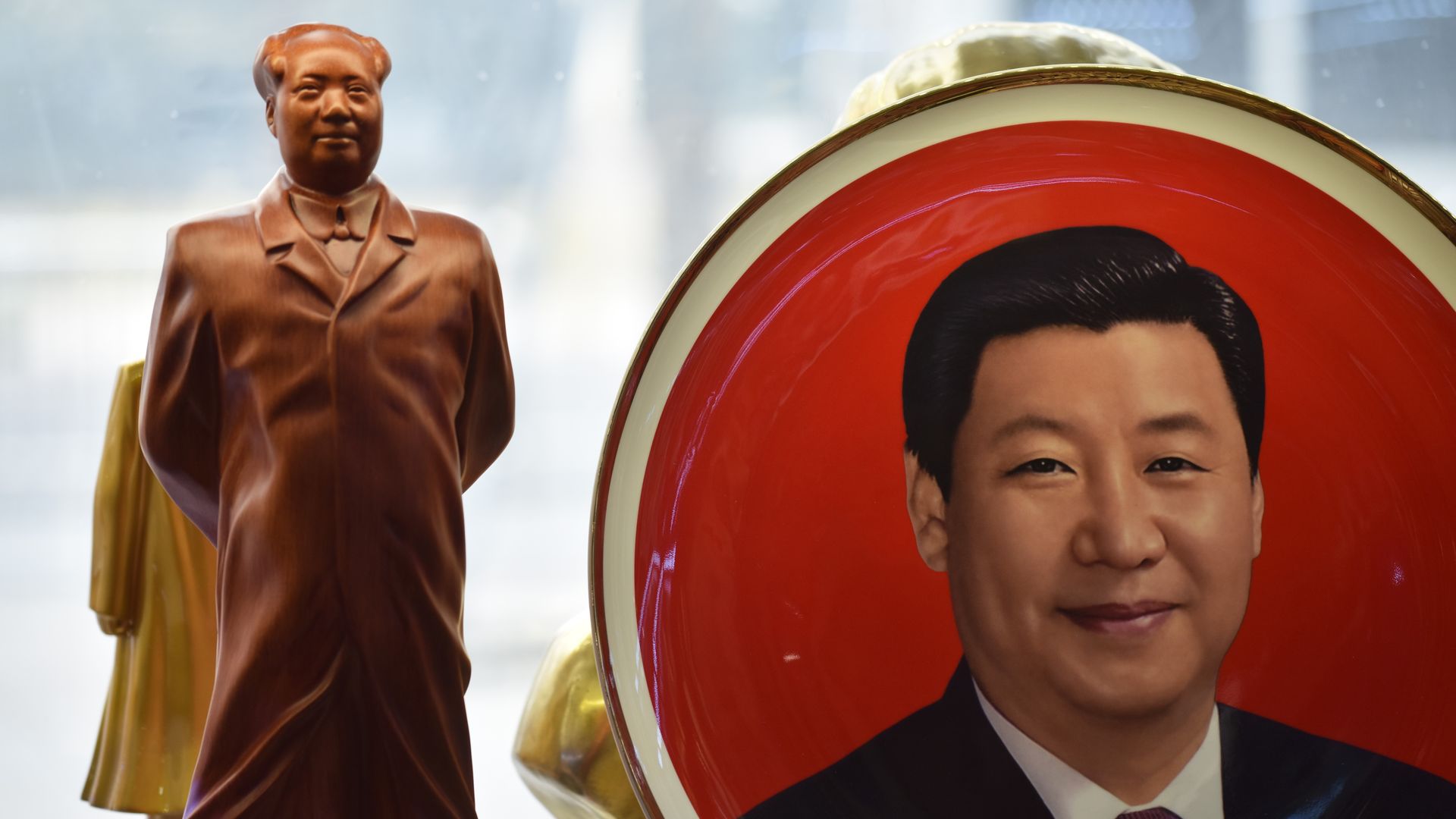 Chinese censors took swift action to ban certain words and phrases from Weibo, China's version of Twitter, amid fallout from the Communist Party's proposal to do away with presidential term limits, the Guardian reports.
The big picture: The move shows just how swift China's autocratic regime can be, especially as use of the letter "N" was blocked from the service for a period of time. Victor Mair, a China expert at the University of Pennsylvania, wrote in a blog post that the decision came about "probably out of fear on the part of the government that 'N' = 'n terms in office', where possibly n > 2."
Some more banned terms, per China Digital Times...
"Personality cult" (个人崇拜)
"Xi Zedong" (习泽东) — a mashup of the names of Xi and Mao Zedong
"1984" and "Animal Farm (动物庄园)" — George Orwell's two works on totalitarianism
"Incapable ruler" (昏君)
"Disagree" (不同意)
"Lifelong control" (终身制)
"Ascend the throne" (登基)
"Named emperor" (称帝)
Go deeper