Updated Feb 27, 2018 -

World
Trump's North Korea strategy faces growing diplomatic deficits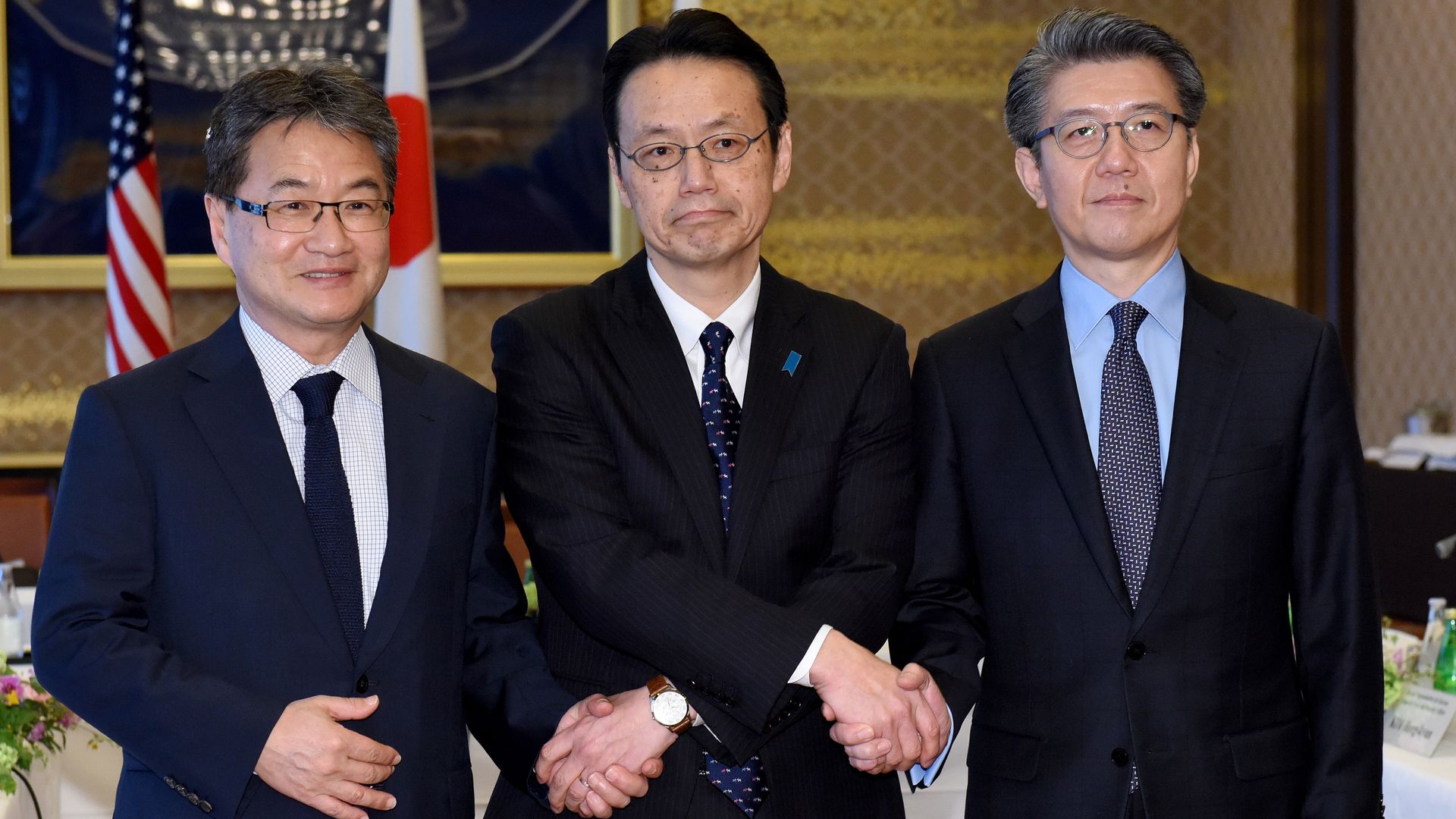 The resignation of Joseph Yun, the State Department's Special Representative for North Korea policy, this week serves as a fresh reminder of the gaping hole at the center of America's North Korea strategy: the absence of a credible diplomatic approach to talking — and eventually negotiating — with North Korea.
Why it matters: There are no guarantees that entering into dialogue with North Korea would yield progress. In fact, the past record gives little cause for optimism. Even so, there are other reasons for the United States to seize diplomatic initiative.
Visible, direct diplomatic outreach would clarify North Korea's understanding of U.S. bottom lines, reduce the likelihood of miscalculation, improve U.S. capacity to manage escalation should an incident occur, and satisfy allies' and partners' desire to see the the U.S. make a meaningful effort to manage tensions. It also would strengthen international support for tightening sanctions. At a broader level, active diplomacy reinforces U.S. leadership in Asia, a superior alternative to ceding the diplomatic field to China. 
Yes, but: Diplomatic outreach would not require any lessening of the maximum pressure campaign against North Korea, which should be sustained and strengthened. Diplomacy complements these efforts by putting in stark relief for Kim Jong-un the choice he faces between clinging to a weapons program that risks his survival and enabling a better life for his people.
Ryan Hass is a David M. Rubenstein Fellow in the Foreign Policy program at Brookings.
Go deeper