Emmanuel Macron to be Trump's first state dinner guest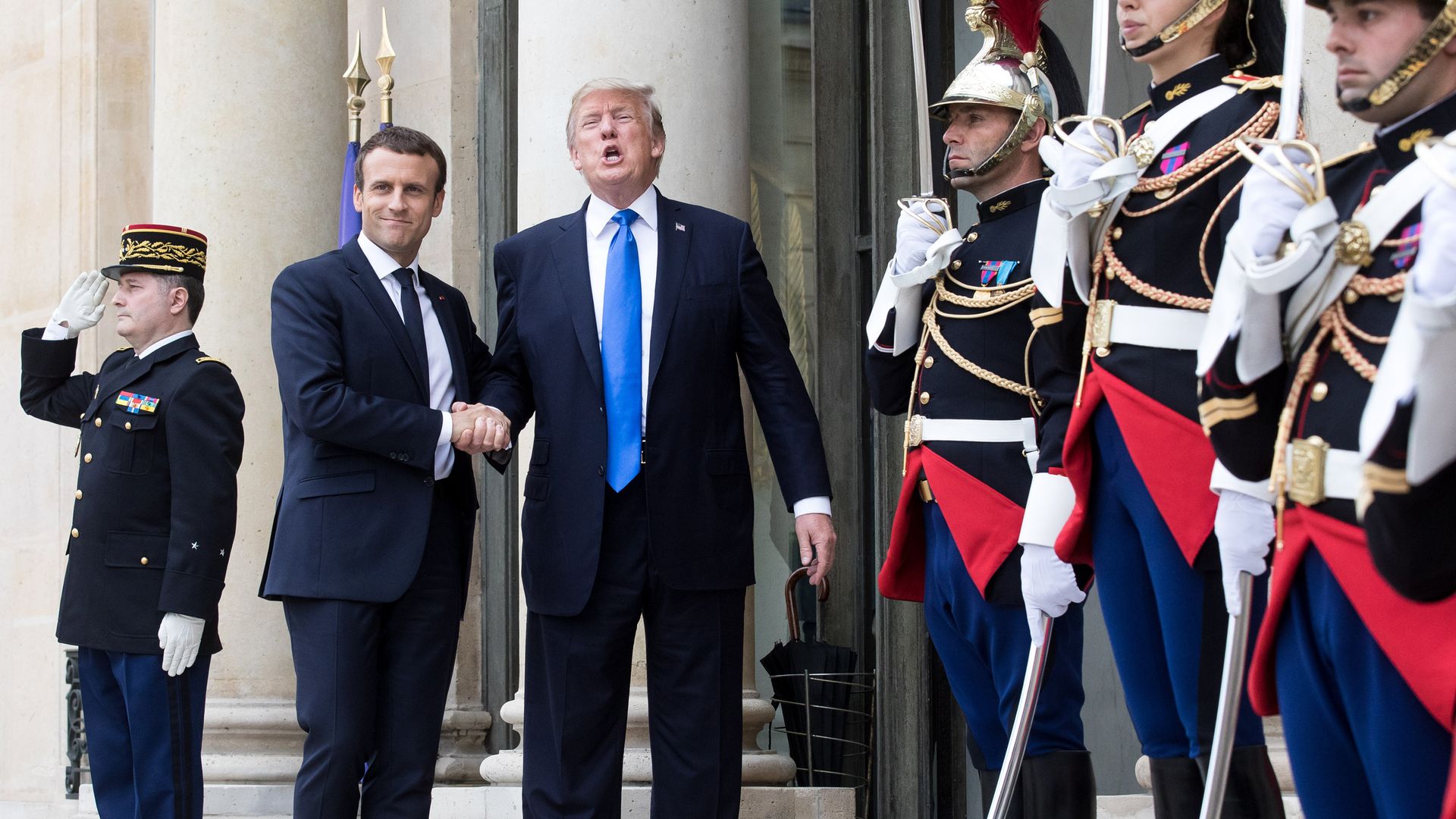 President Trump will host the first state dinner of his presidency on April 24, with French President Emmanuel Macron. "The French presidency said in a brief statement Macron's visit would take place on April 23-25 and include a joint news conference," per Reuters.
Why it matters, from AP: Trump was the first U.S. president in decades to close his first year in office without welcoming a fellow world leader for a state visit.
Go deeper