The Trump funk has bled into our college students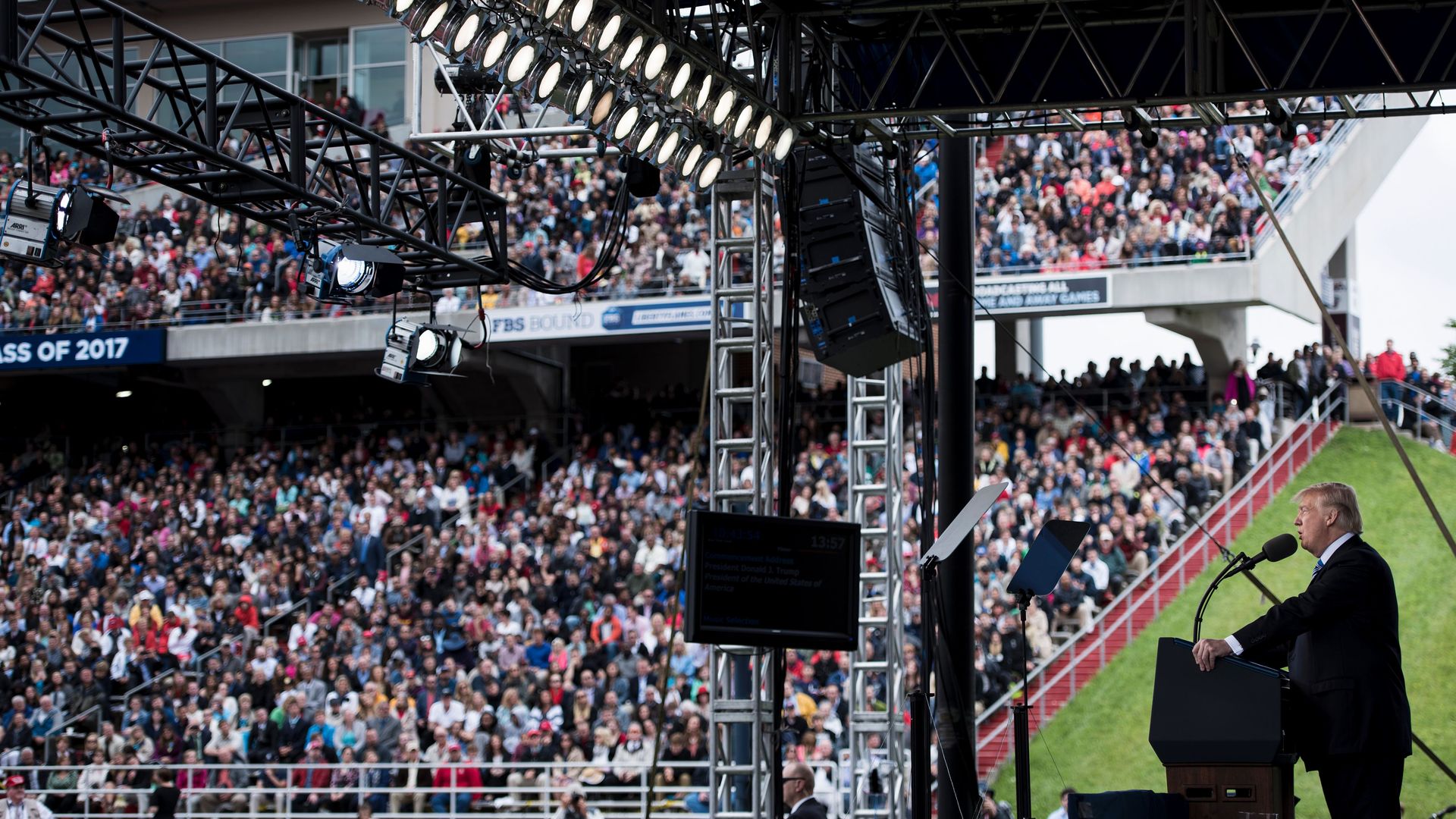 David Brooks, Axios CEO Jim VandeHei and I had a worthy email exchange last night about David's column in today's New York Times, "A Generation Emerging From The Wreckage":
"I've been going around to campuses asking undergraduate and graduate students how they see the world. Most of the students I've met with so far are at super-competitive schools — Harvard, Yale, the University of Chicago and Davidson — so this is a tiny slice of the rising generation. Still, their comments are striking."
"The first thing to say is that this is a generation with diminished expectations. Their lived experience includes the Iraq war, the financial crisis, police brutality and Donald Trump — a series of moments when the big institutions failed to provide basic security, competence and accountability."
"I found little faith in large organizations. ... It's not that the students are hopeless. They are dedicating their lives to social change. It's just that they have trouble naming institutions that work."
VandeHei, a father of two, read the column on a flight, and batted out this response on his iPhone while we were landing:
"These kids are growing up with incomprehensible access to people, ideas and information, and [are] armed with immeasurable and invaluable skills and tech/social media savvy, giving them the power to do much more and much earlier in life than those before them."
"They rightly lament the failure of institutions and elites. But for all the hand-wringing, all the hangdog moods, all the whining, all the misguided wars and mismanaged entities, these students will enter the workforce chapter of their American experience better positioned to dream, think, do big things than almost any other students in any other country at any other point of time."
"I truly hope these kids and all of us snap out of it, play to our insane collective strengths, and direct our energy to fixing shit, beating China and perfecting in our imperfect way the American experiment."
Brooks almost instantly wrote back, and kindly gave me permission to share his thoughts:
"Don't blame the messenger! I more or less agree. At each of these sessions I was usually there with a faculty member and we tried to pump some optimism into the students, with moderating degrees of success. Though I think the students are absolutely right to sense that institutions are not working and the relationships between Americans are not as thick as they once were."
"I left the exercise thinking that the way we teach American history in public schools is one of the really destructive forces in national life.
"To my mind the U.S. has been on balance an enormous force for good in the world, and we are the lucky inheritors of an awesome legacy, from men and women who were much wiser than we are a lot of the time."
"But this isn't communicated much today. Instead, an education that is designed to right historic wrongs only ends up demoralizing and fragmenting people. I never paid much attention to civic education, but I will now!"
Go deeper: Read David's column
Go deeper