The no-win corporate tightrope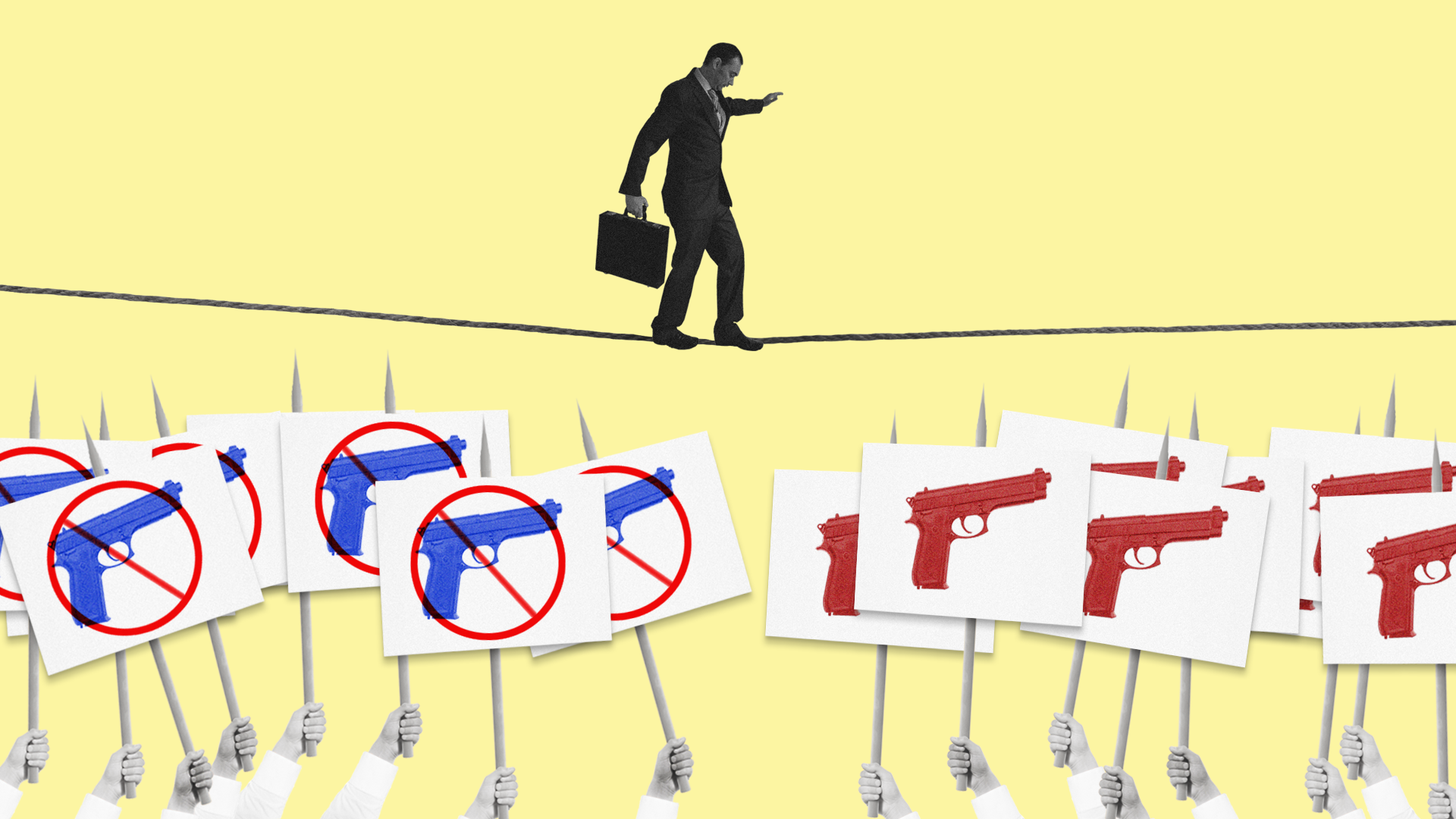 Corporations have to walk the razor-thin line between the demands of the left and the right or fall to their doom. In the latest iteration of the culture wars, they've have been called out on social media to sever ties with the NRA in the wake of the Parkland shooting.
Why it matters: When Delta said it was ending its NRA ties, Georgia politicians threatened to kill a tax bill it supports. But when FedEx chose to stay out of the fight against the NRA, #BoycottFedEx was born on Twitter. Delta and FedEx took opposite approaches to handling the culture wars — and they both lost.
How it happened...
Delta joined a slew of companies that cut ties with the NRA, only to hear from Georgia Lt. Gov. Casey Cagle — who has jurisdiction over its hub, Atlanta, where Delta is also the single largest employer.
Casey said he'll kill any tax legislation that benefits the airline company unless it reinstates its relationship with the NRA.
"Corporations cannot attack conservatives and expect us not to fight back," Cagle tweeted.
Yes, but: It's a slippery slope, per lobbyist Bruce Mehlman. "Punishing companies with economic policy is a fast road to making social policy supreme to economic growth," he said "which is not what competitive countries do."
"There are two things that are hitting companies simultaneously," Axios CEO Jim VandeHei said on CBS This Morning.
Social media mobs. "People can instantly put pressure on companies to make big decisions about their products." We saw it yesterday with FedEx and in August, when CEOs fled Trump's business councils after his incendiary comments on the violent clashes in Charlottesville.
"The millennial workforce has a different expectation of us as employers. They expect you to take a stand; they expect you to have opinions; they expect you to stand for something bigger than just profit."
Go deeper with earlier stories on the issue by VandeHei and Mike Allen:
Go deeper