Scoop: Newspapers launch PAC to take on Google, Facebook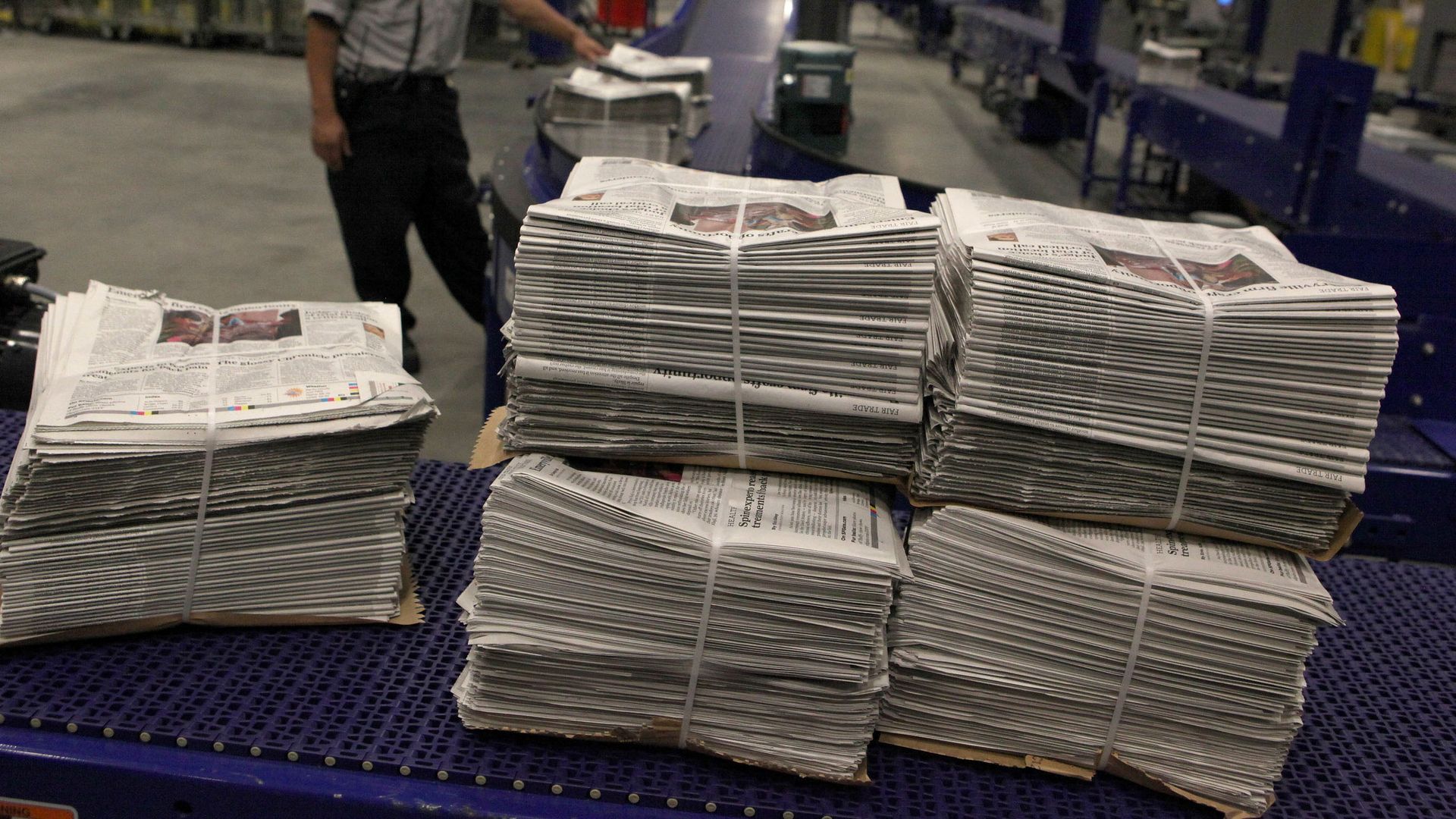 The News Media Alliance (NMA), a newspaper trade group that represents over 2,000 newspapers in the U.S., is launching a political action committee (PAC) to ask Congress for an antitrust safe harbor against Google and Facebook.
Why it matters: It's the first-ever PAC created by the newspaper industry. It's a sign that the newspaper industry feels it needs to step up its lobbying efforts to survive in a digital-first era dominated by tech companies.
"We [have] gotten to the point where we feel we need a political voice to create change for the industry."
—
News Media Alliance President David Chavern
PAC dollars will go towards supporting members of Congress that support NMA's two biggest issues: A safe harbor exemption to compete against Google and Facebook and stopping Canadian news print tariffs.
Go deeper: Google makes roughly as much ad revenue globally as all print ad revenue combined.
Go deeper