Olympics end with North Korean diplomacy stuck at the starting line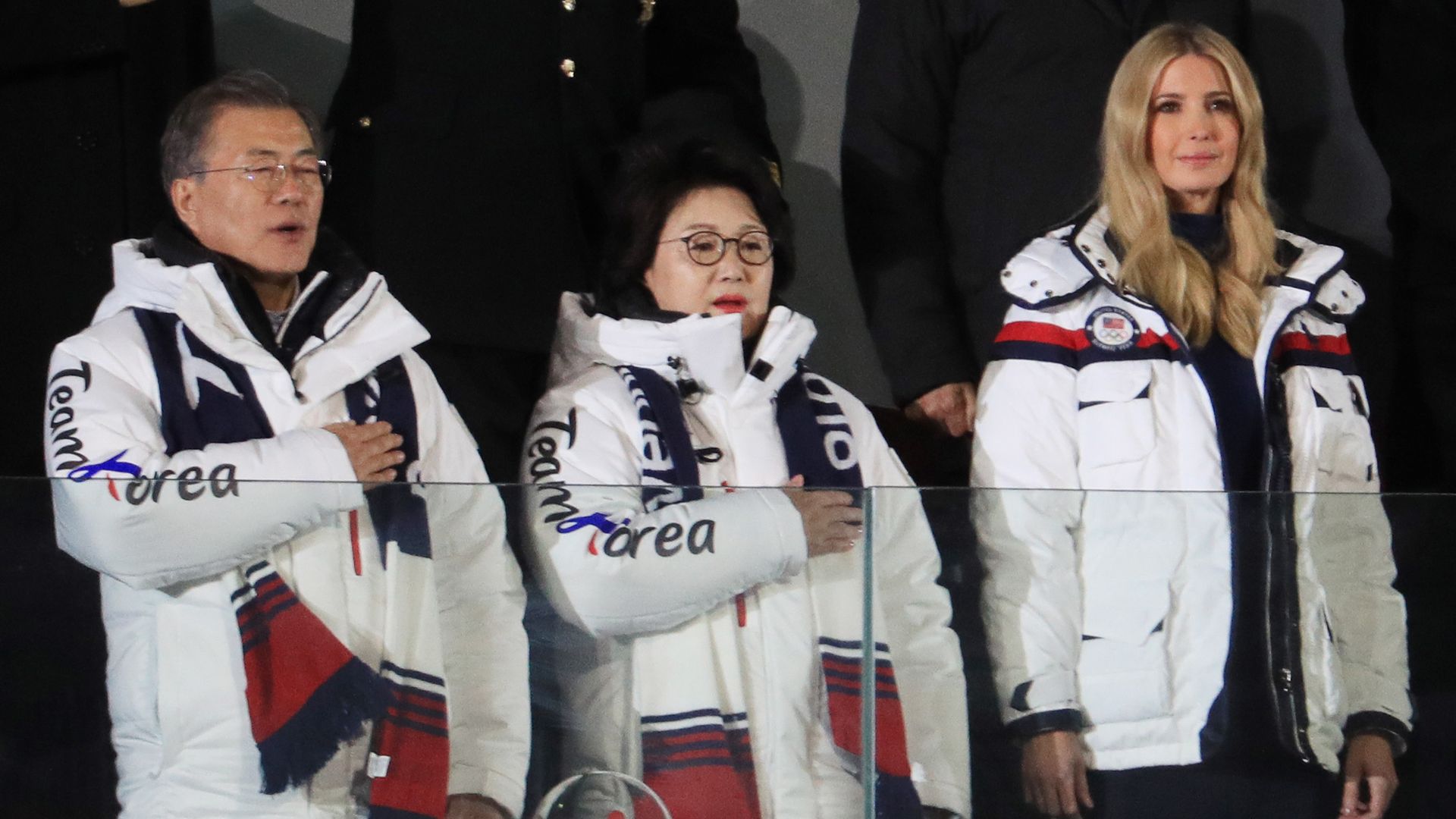 Notwithstanding Pyeongchang's proximity to the North Korean border, a mere 40 miles, the Winter Olympics concluded without incident. That in itself is no small achievement.
South Korean President Moon Jae-in earned a diplomatic gold medal by enticing Pyongyang to join the festivities rather than disrupt them. North and South Korean athletes carried the torch in the opening ceremonies. The North Korean cheerleaders retained their enthusiasm even as the joint women's hockey team lost every game. And North Korea's leader, Kim Jong-un, sent a high-level delegation that included his sister.
What's next: There may be a meeting between the North and South leaders, which wouldn't hurt. But after two weeks of sprints, jumps and triple axels, relations between Washington and Pyongyang haven't changed much.
Even though Kim's sister sat within a ski pole's distance of Vice President Mike Pence, and later Ivanka Trump, during the opening and closing ceremonies respectively, there was no high-level contact. There may have been talks about talks, but none actually occurred.
As the Olympics wound down, the Trump administration returned to its status quo ante — more sanctions. North Korea again signaled its willingness to negotiate with the United States, although undoubtedly with a different agenda in mind.
[UNSUPPORTED BLOCK TYPE: axiom]
P.J. Crowley is a former Assistant Secretary of State and author of "Red Line: American Foreign Policy in a Time of Fractured Politics and Failing States."
Go deeper