Mueller moves to dismiss charges against Gates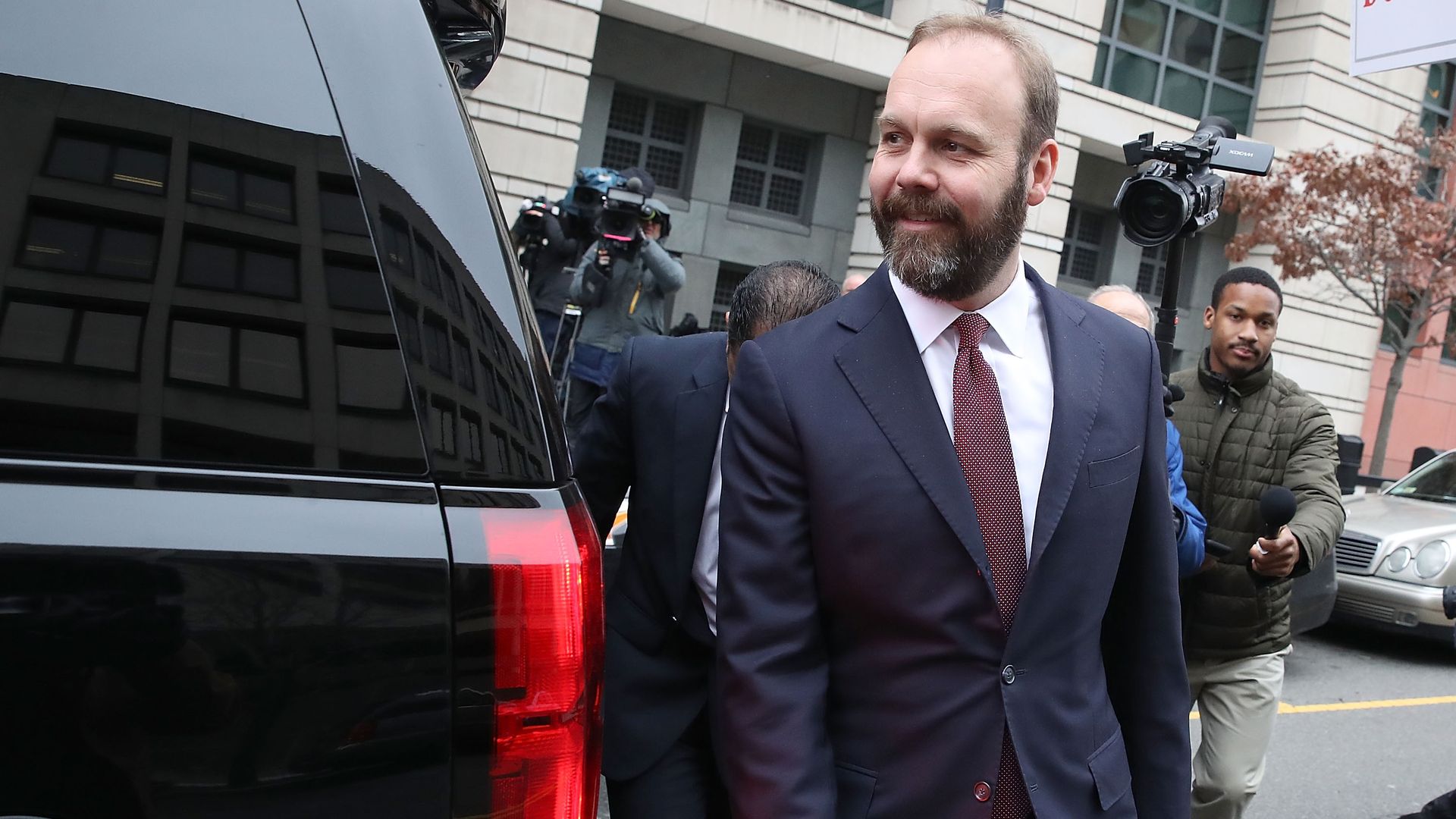 Special Counsel Robert Mueller and his legal team has moved to drop charges that were brought last week in an expansive superseding indictment against Rick Gates. The 32-count indictment issued in the Eastern District of Virginia accused Gates of tax and bank fraud.
Why it matters: Mueller's decision to drop the more expansive charges against Gates suggests that he may have provided good information for Mueller's probe. Gates still faces an advisory sentence of 57 to 71 months under his guilty plea, per Bloomberg, but it's worth noting that the "prosecution can request a shorter sentence but isn't required to do so." Gates pled guilty last week to charges filed in the District of Columbia on counts of conspiracy against the United States and lying to the FBI and the Special Counsel.
Go deeper: Read last week's superseding indictment to see the full scope of the dropped charges.
Go deeper