Minorities are a forceful power behind box office hits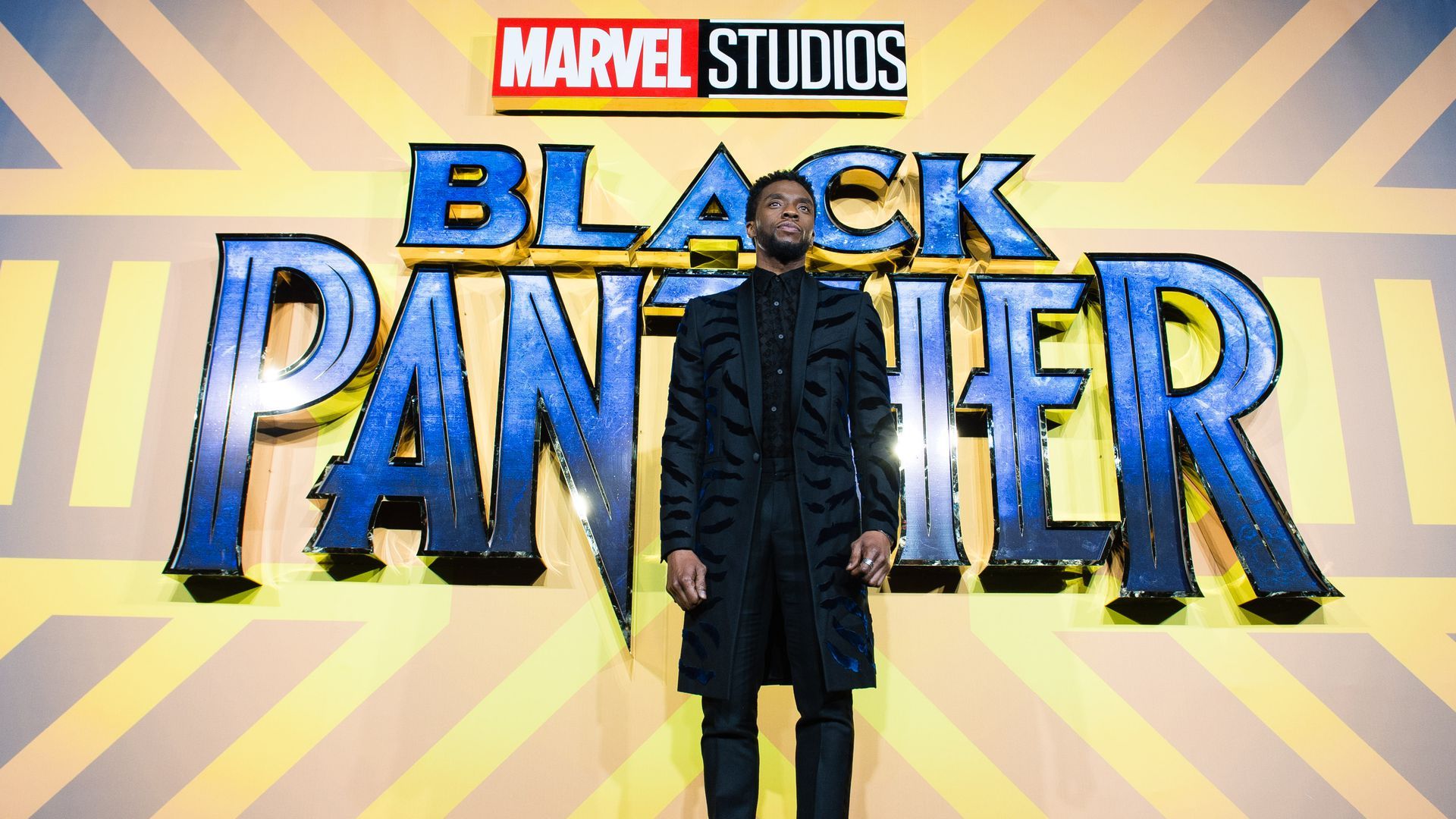 As Marvel's "Black Panther" continues to break box office records worldwide in its first two weeks of release, a new diversity study from UCLA's Bunche Center reveals that minorities are leading the charge behind the biggest blockbuster hits.
"Diversity sells, and for the past five years, we've seen that all audiences, regardless of race, want to see diversity on-screen. They prefer movies that have diverse casts, and they prefer to watch TV that has diversity as well."
— Ana-Christina Ramón, who wrote the report with Darnell Hunt, to the
LA Times
Key finding: UCLA's research shows that people of color "accounted for the majority of ticket buyers for five of the top 10 films at the global box office, and half of ticket buyers for two more of the top 10," according to the AP.
Yes, but: Despite minorities coming out in big numbers and driving movie records, they are still severely underrepresented in the entertainment industry, especially considering they represented 40% of the U.S. population in 2016.
Only 13.9% the year's film leads were people of color, 12.65% were directors, and 8.1% were writers. On TV, minorities accounted for 18.7% of broadcast scripted leads, 20.2% of cable scripted leads, and 12.9% of digital series leads.
Other findings from the study, which evaluated the top 200 theatrical films released in 2016 and 1,251 broadcast, cable and digital platform television shows from the 2015-16 season:
Films with casts that were 21% to 30% minority performed better at the box office, than those with the most racially and ethnically homogenous casts.
Median viewer ratings (18-49) peaked during the 2015-16 season for broadcast scripted shows with casts that were greater than 20% minority.
Women, relative to their male counterparts, posted gains in all areas except four this year. But, as roughly 50% of the population, women are still underrepresented on every front: film leads (31.2%), film directors (6.9%), film writers (13.8%), broadcast scripted leads (35.7%) and cable scripted leads (44.8%).
The bottom line: "There is still a long way to go before women or people of color reach proportionate representation among the actors in film and television, but at least the trend lines for both groups point in the right direction," the report added.
Go deeper