Meet Trump's next campaign manager, Brad Parscale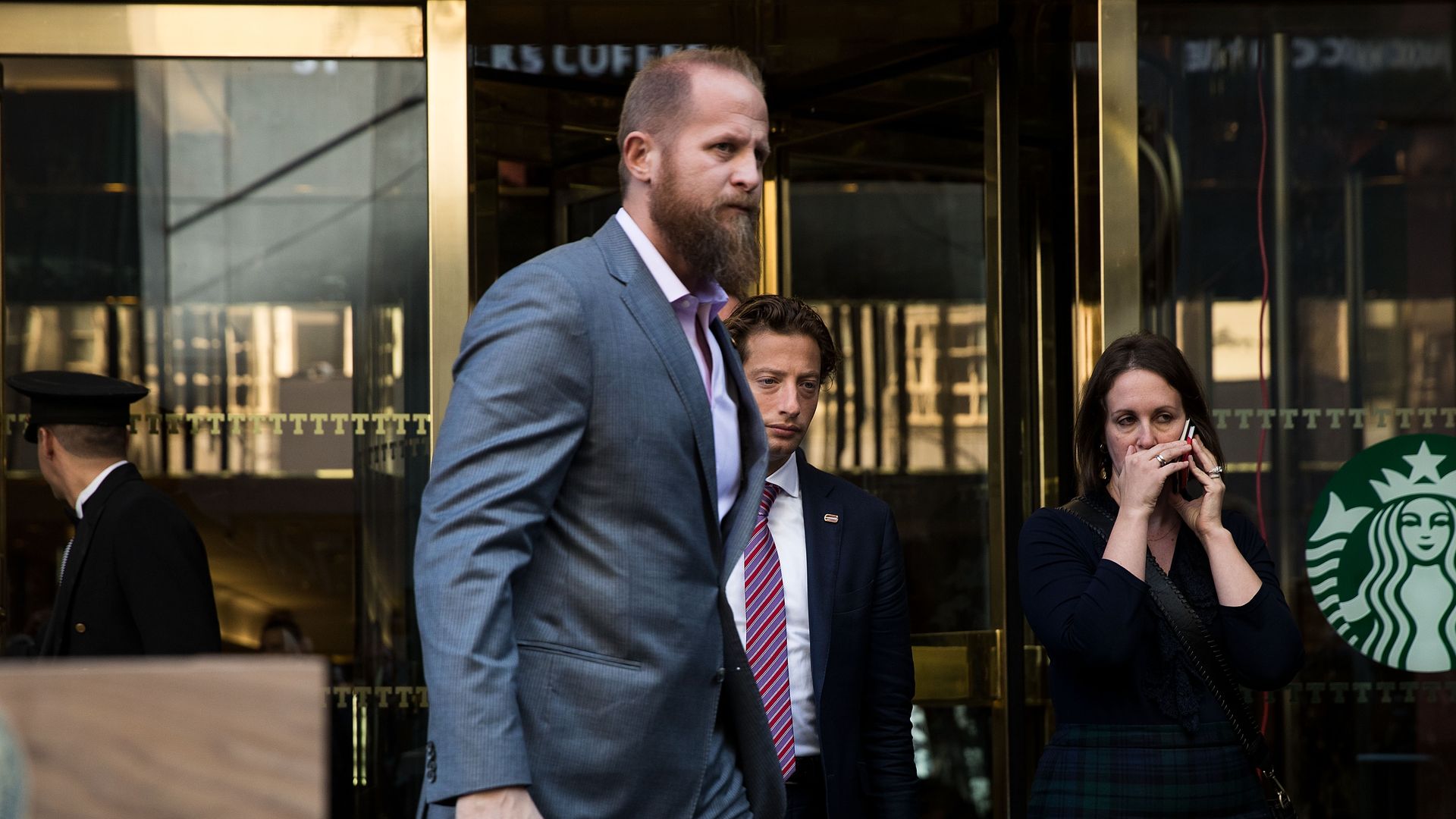 Brad Parscale was the leading force behind President Trump's digital media campaign strategy, which relied heavily on social media platforms like Twitter and Facebook and played a vital role in Trump's 2016 win. Now, he'll run Trump's 2020 re-election bid as a campaign manager.
The bottom line: Trump prizes loyalty and appreciates the power of marketing, and Parscale has been at Trump's side successfully promoting his business and then political agenda on digital platforms since 2012.
Meet Parscale:
2011: Parscale first began working in the Trump empire when Jared Kushner and Ivanka Trump hired him to work on the Trump International Realty website.
2015: He began working on Trump's exploratory campaign website. That led to him running most of the digital campaign efforts, which he did from his home in San Antonio through the primaries.
2016: While Parscale's design and marketing agency, Giles-Parscale, was running the Trump campaign's Facebook strategy, they also took on IvankaTrump.com as a Facebook strategy client.
June, 2016: Parscale was named digital chief for the campaign, and was one of the few allowed to tweet on Trump's behalf.
"I think I had come from a consumer world for a long time and America and eyeballs were moving to social media in huge numbers, especially on mobile phones and devices. And when Donald Trump asked me to work on the campaign I also knew I had a great piece of product that would resonate with Americans."
— Parscale at the Web Summit in Portugal in fall 2017
Links to investigations:
Russia probe: Sen. Dianne Feinstein requested an interview with Parscale in January as part of the Senate Judiciary Committee's investigation into Russian interference in the 2016 election.
Parscale spoke in front of the the House Intel Committee, saying, "I am unaware of any Russian involvement in the digital and data operations of the 2016 Trump presidential campaign."
Afterward, Democrats from the House Judiciary and Oversight committees also asked for an interview with Parscale to probe whether he had any foreign contacts during the campaign. He declined, saying he already addressed those concerns, per Business Insider.

Cambridge Analytica: During the 2016 campaign, Brad Parscale worked with the data firm Cambridge Analytica, which was hired by Trump to run data operations, according to the NYT.

Robert Mueller has since asked the firm to turn over internal documents for his investigation into possible collusion between the Trump campaign and Russia.
Parscale claimed that the firm wasn't any help in the campaign's digital strategies in his 60 Minutes interview.
Go deeper