The Tortoise and The Hair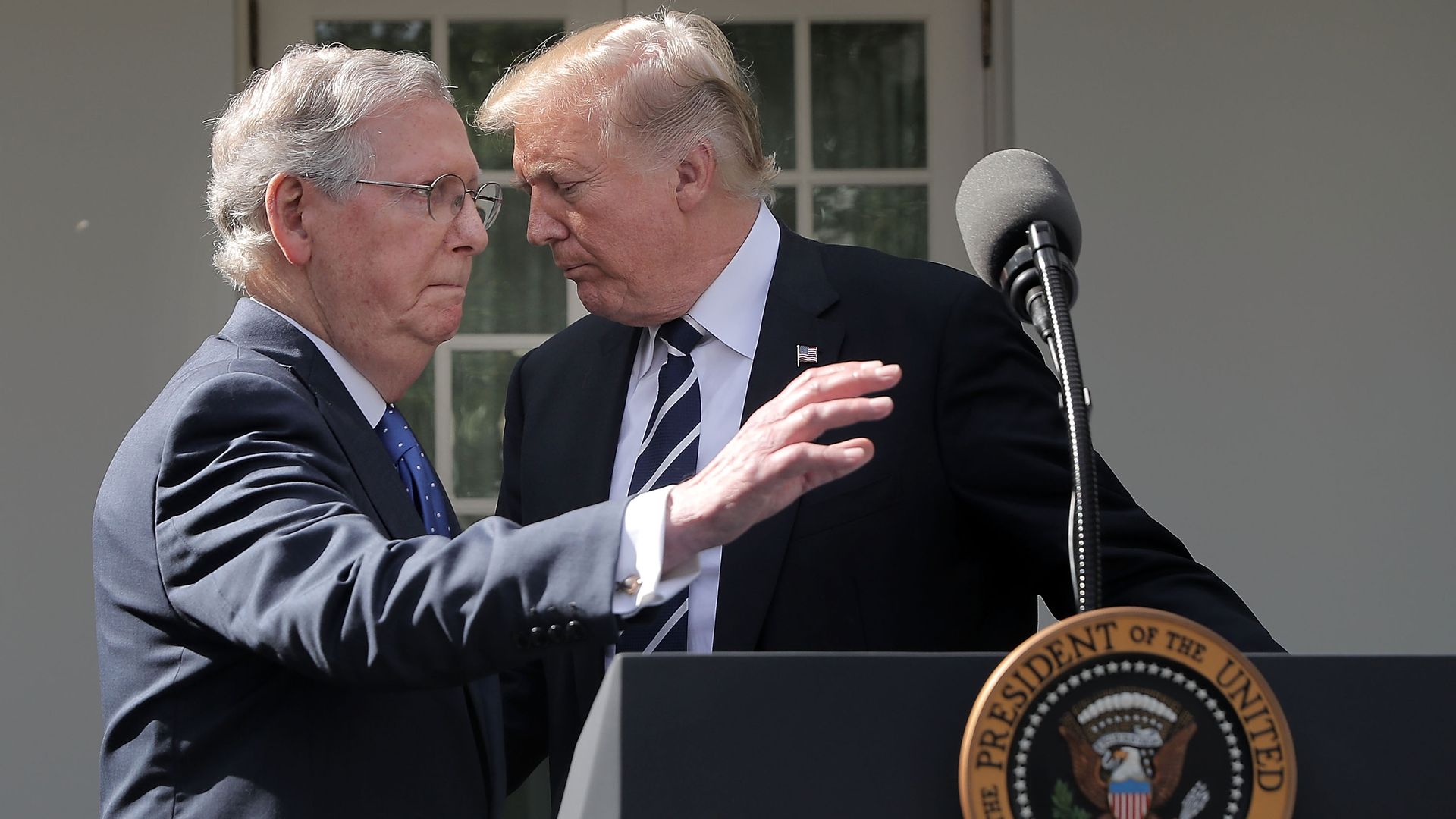 A culture clash between the two ends of Pennsylvania Avenue that we've detected during our conversations with the Hill and White House:
Senate Majority Leader Mitch McConnell (R-Ky.) plans to focus this year on steady work like confirming judges, while the White House and some younger senators would like him to be more aggressive up taking up new legislation.
A senior administration official: "The American people elected President Trump to come to Washington to get things done, so we do not want a minimalist approach to what can be done in the House and Senate."
A senior GOP official involved in the conversations: "It's a generational divide. Old bulls v. young turks."
The impatient folks' rationale: Who knows what's going to happen in November, and who knows how much longer the Republican Party holds the House, Senate and White House?
Many of the younger senators, including the freshman class of 2014, want McConnell to keep the Senate open longer — including working weekends and shortening or eliminating in some cases, recess breaks.  
Sen. Ted Cruz (R-Texas) has been telling colleagues that he wants to use the time before November to push an aggressive legislative agenda, including taking another crack at repealing more of Obamacare and trying for serious regulatory reform.
Sen. Marco Rubio (R-Fla.) also is focused on using his time in the Senate for action. An aide tells us: "worth noting Marco's interest in paid family leave following his child tax credit win and the success of tax reform. Another example of him broadening the party's appeal by working toward solutions for what are typically perceived as Dem issues."
Sen. Ben Sasse (R-Neb.), in his first term, has complained from Day 1 that Washington doesn't act more urgently. He continues to be frustrated at Republican leadership, including McConnell, according to people who've spoken with him. 
A McConnell aide blasts back: "Confirming judges to lifetime appointments, passing big legislation like the Crapo Dodd/Frank reform bill, or important measures like the Portman anti-trafficking bill (both are in the pipeline), is not a 'minimalist approach.' No one is advocating a 'minimalist approach.'"
"Lots of members have ideas on how best to use floor time. And if they can convince their colleagues of their opinion, we'll see."
"Our Conference wants to use this opportunity to accomplish, not to take a bunch of failed votes. Does anyone think our political standing was improved when Obamacare repeal failed? Does anyone doubt that our political standing improved after successfully passing tax reform?"
Be smart: Mitch McConnell's memoir, published in 2016, is called "The Long Game." Presidents come and go, but he remains.
How does he do it? An associate tells us: "McConnell always reads the last page of the book first. ... You can make a law, or you can make a point."
Go deeper