Consumer confidence reaches 17-year high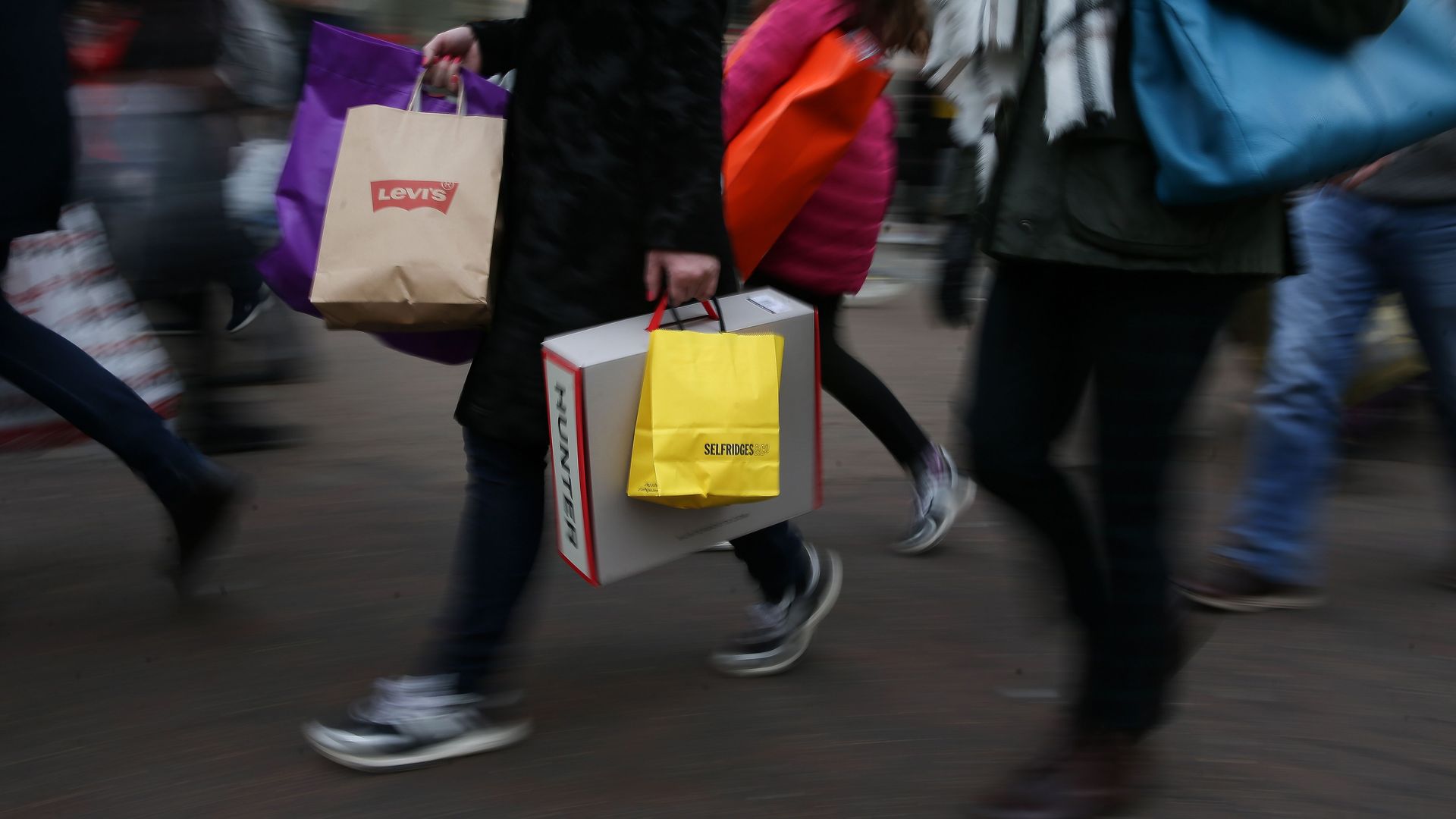 The U.S. consumer confidence index rose from 124.30 in January to 130.80 in February, its highest level since November 2000, reports the AP. The arrival of last year's tax cuts, in tandem with a strong labor market and low unemployment, are some of the key drivers of the improved outlook.
Why it matters: Since consumer spending accounts for about 70% of U.S. economic activity, economists tend to pay close attention to the monthly confidence index, per CNBC. "Overall, consumers remain quite confident that the economy will continue expanding at a strong pace in the months ahead," said Lynn Franco, the organization's director of economic indicators.
Go deeper