Comcast challenges Fox with $31 billion Sky News bid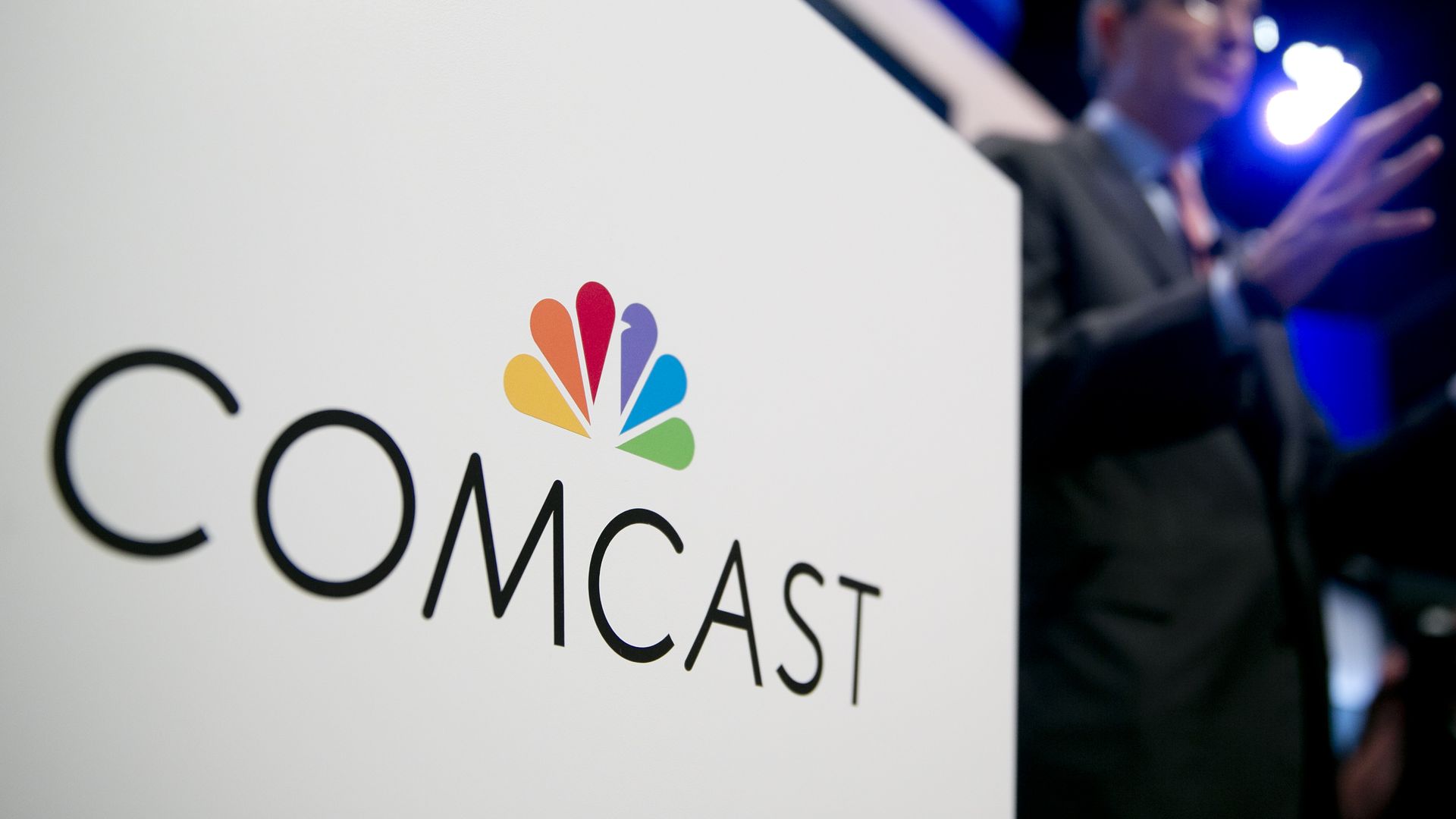 Just weeks after it was rumored to have placed a higher bid for Fox's entertainment assets than Disney, American cable giant Comcast announced that it is placing a $31 cash billion bid for a majority stake (over 50%) in Europe's Sky News, topping 21st Century Fox's $15 billion bid for an additional 61% of the network that it doesn't already own.
Why it matters: Fox has been pursuing a majority stake in Sky for months, but has been facing regulatory hurdles around the deal. British authorities were supposed to give Fox a final decision this spring, but Comcast's bid could change the deal outlook for the network, which is simultaneously hoping to complete a $52 billion merger with Disney in the United States.
Between the lines: The bid shows how aggressive Comcast, which owns a majority stake in NBCUniversal, is willing to pursue content deals globally.
Comcast CEO Brian Roberts said Tuesday that the cable company is looking to acquire over 50% of the Sky shares in order launch a platform for growth in Europe. "Adding Sky to the Comcast family of businesses will increase our international revenues from 9% to 25% of company revenues," Roberts said.
Fox has offered some remedies to address media ownership plurality in Europe. The company recently pledged to create a fully independent board for Sky News to ensure its independence, should its $15 billion bid to take a majority stake in the Pay-TV company be approved.
The bigger picture: Many legacy media players have been consolidating to be able to compete with tech giants, like Google, Facebook and Netflix. Discovery Communications acquired Scripps Inc. for $14 billion this summer.
Go deeper