Bill Gates is not a fan of cryptocurrencies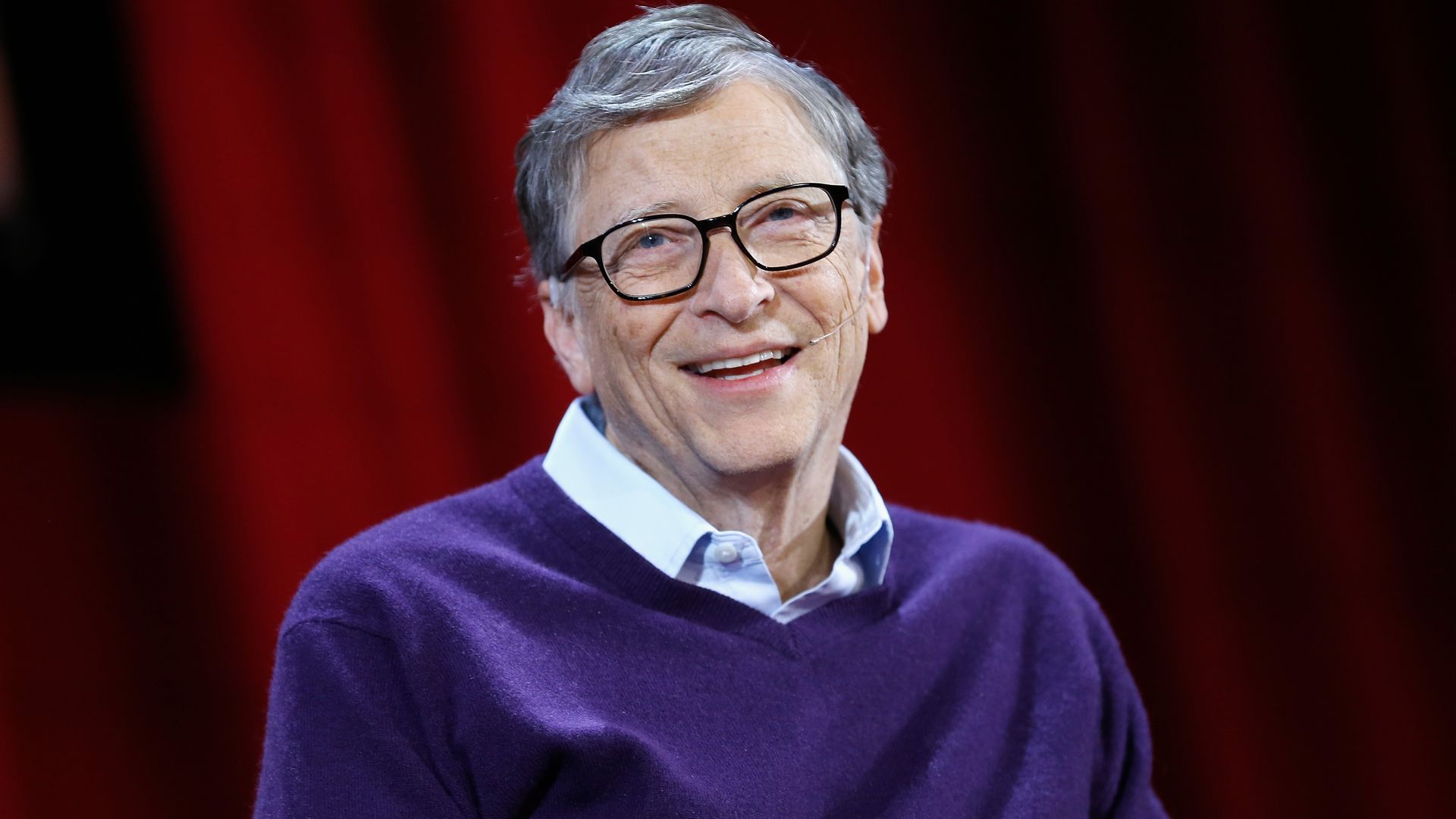 Bill Gates sees cryptocurrency's main appeal as anonymity, which he doesn't see as a positive. Speaking in a Reddit "Ask Me Anything" session, Gates said it allows people to buy drugs and hurts the government's ability to collect taxes and crack down on terrorism.
Why it matters: Gates' frequent AMA chats let ordinary people ask questions and also let the Microsoft co-founder weigh in on topics ranging from global affairs to the mundane.
The Government's ability to find money laundering and tax evasion and terrorist funding is a good thing. Right now crypto currencies are used for buying fentanyl and other drugs so it is a rare technology that has caused deaths in a fairly direct way. I think the speculative wave around ICOs and crypto currencies is super risky for those who go long.
— Bill Gates
Nor is he big on Elon Musk's vision for high-speed transit. "I am not sure the hyperloop concept makes sense - making it safe is hard," he said.
Gates also revealed:
He can't wait for computers to understand what they read: "The most amazing thing will be when computers can read and understand the text like humans do. Today computers can do simple things like search for specific words but concepts like vacation or career or family are not 'understood.' "
He's not running for President: "I won't be running for President because I am super committed to the work Melinda and I are doing at the Foundation and outside the Foundation. I agree it is important to have a President who thinks long term about the US role in the world and the research to solve disease burdens and costs and to tackle climate change and improve education."
He's not a big beer drinker: "When I end up at something like a baseball game I drink light beer to get with the vibe of all the other beer drinkers. Sorry to disappoint real beer drinkers."
He plays tennis twice a week: "Allocating time is always tough. Tennis is a big hobby for me and I try and play twice a week (a bit more in the summer). I always try and read a few books every month and a bunch on vacation....I travel about 1/3 of the time for the Foundation which I enjoy.
Favorite celebrities: "Melinda (his wife) and Warren (Buffett) are my two favorites followed by Bono. Most celebrities I don't know very well. I do get to meet a lot of political leaders and Nelson Mandela was the most impressive ever. Jimmy Carter is also amazing.
Go deeper