$1 billion opioid bill would limit prescriptions to 3 days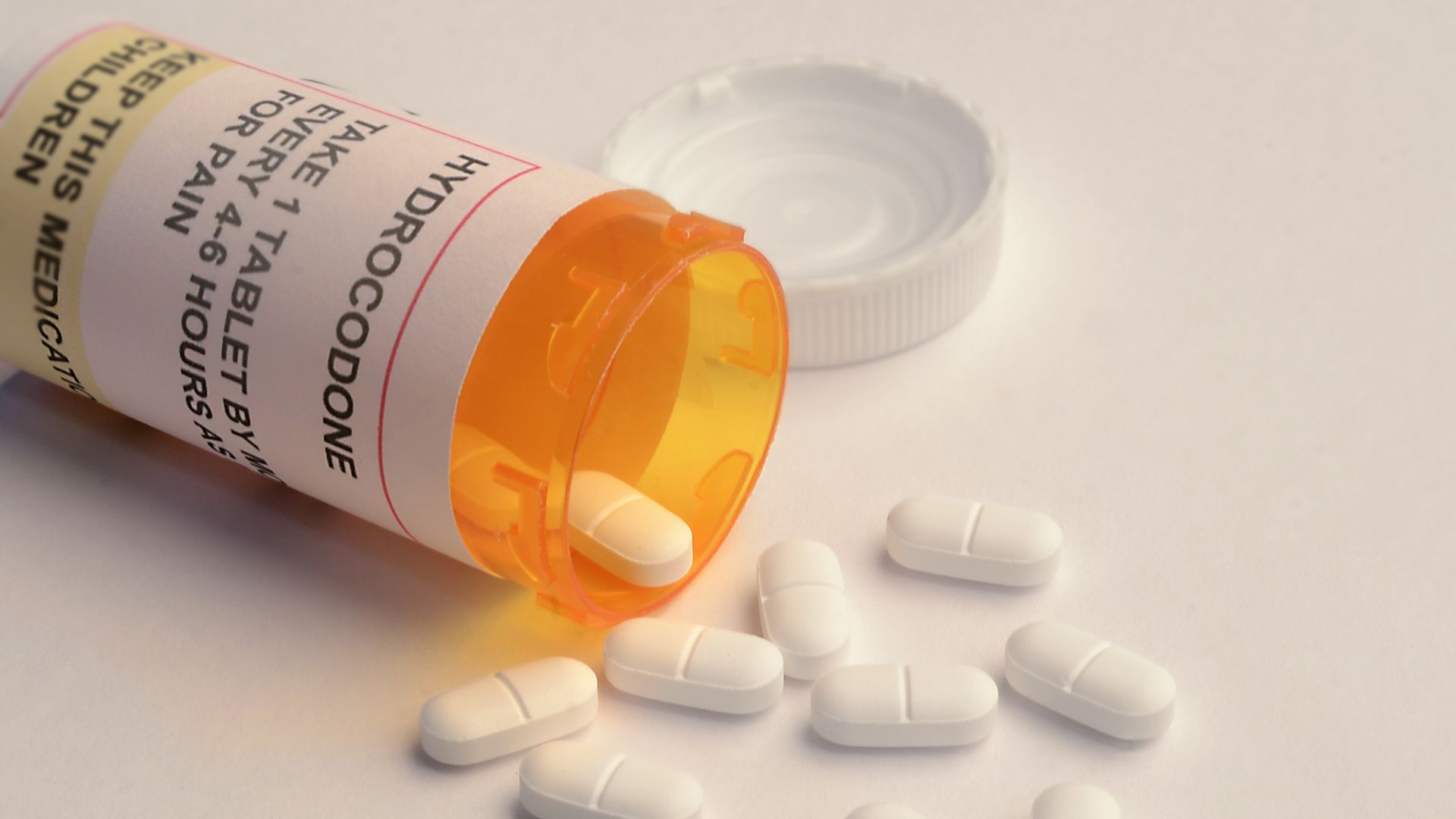 Sens. Rob Portman and Sheldon Whitehouse — the cosponsors of the opioid bill passed last Congress — introduced an opioid bill today that includes $1 billion in yearly funding to evidence-based programs. It also limits opioid prescriptions to three days to cut down on overprescribing, with exceptions for chronic pain treatment.
Why this matters: The authors' goal is to use this bill as a roadmap for appropriators to determine how to spend the $6 billion over two years in opioid and mental health funding. But it also includes important policy reforms that experts generally say could make a dent in the crisis. Portman said in an interview he hopes his bill gets attached to the upcoming spending bill.
"Overprescribing continues to be a problem. Still, most people who die of heroin overdoses, fentanyl overdoses, started with prescription drugs. Sometimes legally prescribed, sometimes not."
— Portman, in an interview with Axios
Policy changes included in the bill beyond the three-day opioid prescribing limit for acute pain:
Permanently allows physician assistants and nurse practitioners to prescribe buprenorphine, which addresses a prescriber shortage.
Also allows states to waive the limit on the number of patients physicians can treat with buprenorphine. There's currently a limit of 100 patients per doctor.
Requires physicians and pharmacists to use their state prescription drug monitoring program when they prescribe or dispense opioids, which helps track potential prescription opioid abusers.
Helps monitor opioid prescriptions across state lines, so that a potential abuser can't get multiple prescriptions from different states.
Increases penalties for opioid manufacturers that don't report suspicious opioid orders or use effective misuse controls.
Creates a national recovery residence standard.
What the $1 billion per year includes:
$300 million to expand first responder training and access to naloxone, an opioid overdose reversal drug.
$300 million towards medication-assisted treatment.
$200 million towards recovery support services, which will help transition people from opioid addiction treatment into long-term recovery, which Whitehouse called a "gaping hole" in the previously-passed opioid bill.
$100 million on treatment for pregnant and postpartum women addicted to opioids
$10 million for an educational campaign on the dangers of opioids.
"I wish I could tell you that just by spending $6 billion, we're going to have a major impact. I think it's got to be spent carefully. And so what we're saying is let's take part of it, it's 1/3 of it…over two years and direct it towards evidence-based programs," Portman said.
What happens next:
"I don't want to prejudge what the appropriators do, but they have a very significant new commitment of funding that they need to distribute among the different programs. To have this new authorization I think would be very helpful to them in providing support and guidance," Whitehouse said.
Go deeper