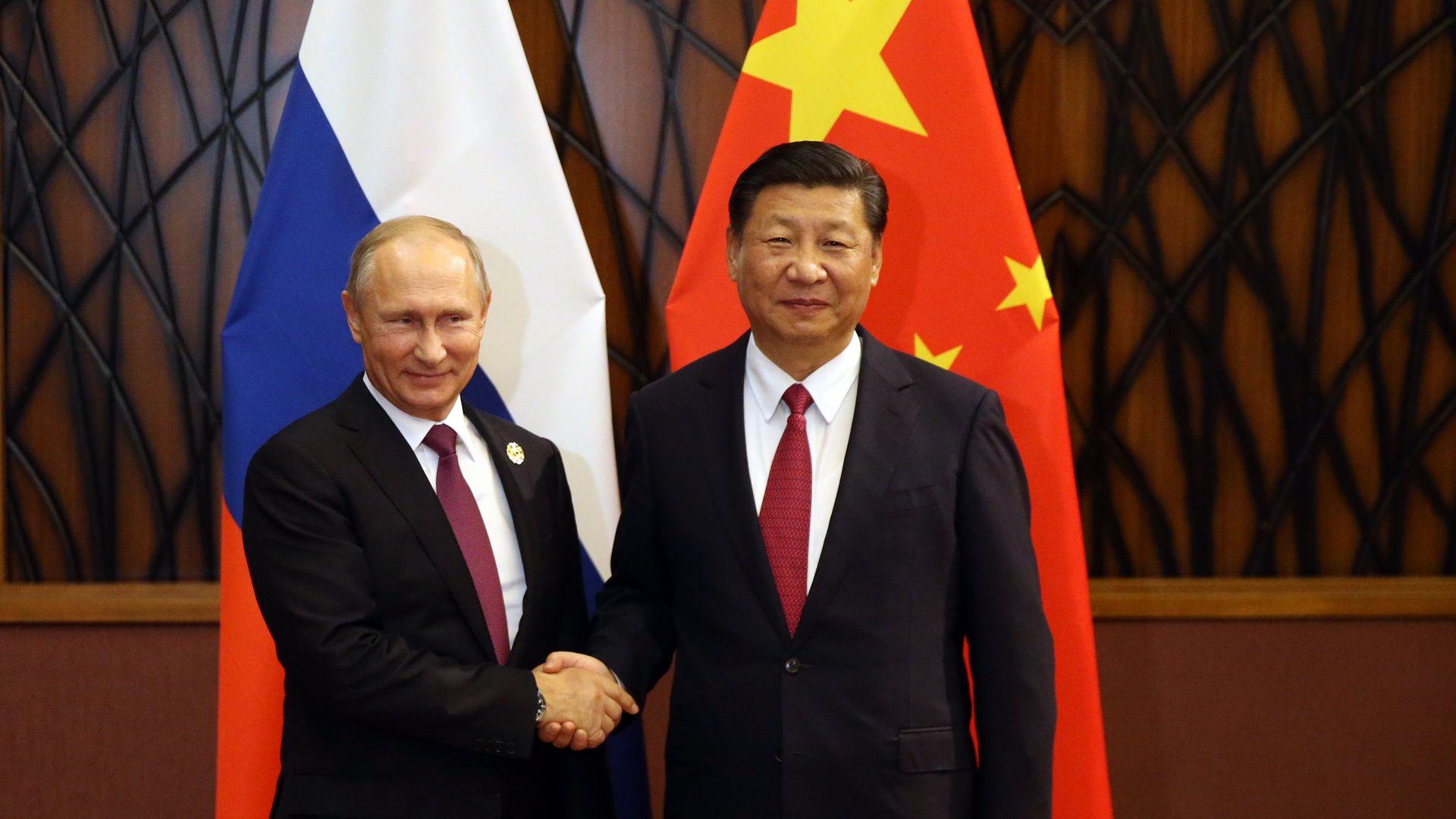 Chinese President Xi Jinping solidified his grasp on power yesterday, with the country's Communist Party abandoning term limits to allow Xi to serve long past his 2023 expiration date.
The global picture: This is "the latest and arguably most significant sign of the world's decisive tilt toward authoritarian governance, often built on the highly personalized exercise of power," Steven Lee Myers reports for the N.Y. Times.
"The list includes Vladimir V. Putin of Russia, Abdel Fattah el-Sisi of Egypt and Recep Tayyip Erdogan of Turkey..."
"Authoritarianism is also reappearing in places like Hungary and Poland that barely a quarter century ago shook loose the shackles of Soviet oppression." 
Go deeper