What the SCOTUS decision means for "Dreamers"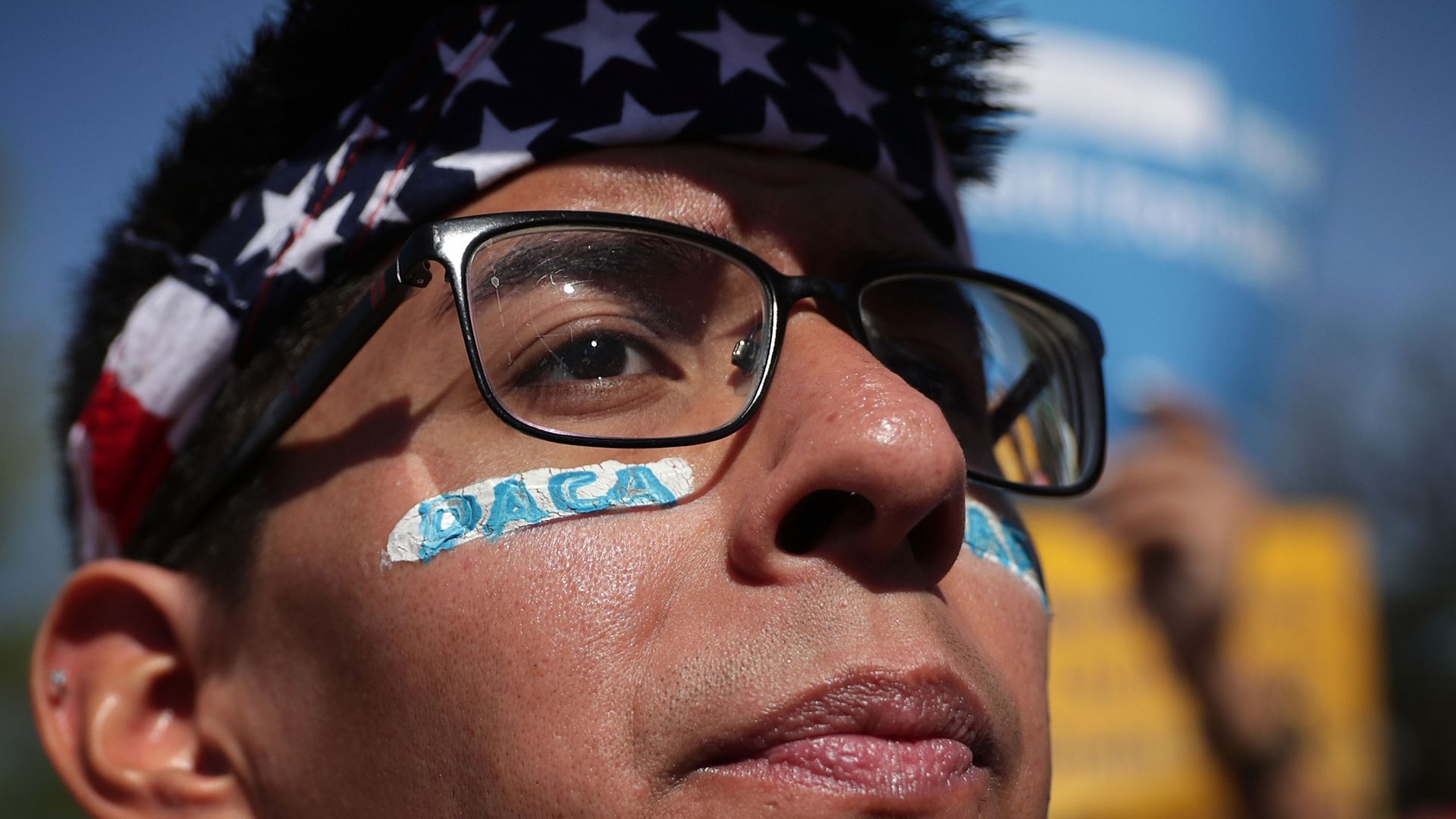 Now that the U.S. Supreme Court will not review the Trump administration's appeal on an injunction which has stopped Trump from rescinding DACA, the "Dreamers" will be able to continue to renew their visas until a final decision on the case — likely May or June of 2019.
Bottom line: While court actions have bought Dreamers and Congress another year, saving Republicans and President Trump from the months of Dreamer deportation coverage ahead of midterm elections, it isn't a permanent solution.
What this means: Undocumented immigrants who are eligible for DACA's protection but who are not currently enrolled in the program are still not permitted to apply. Only those who are already protected by DACA can apply for a two-year renewal once their visas are 150 or fewer days away from expiring.
Between the lines: Both district courts that have issued injunctions on ending DACA have admitted that it is lawful for Trump to end the program, which started under Barack Obama. It's the administration's reasons for ending the program that haven't held up, meaning the Trump administration could hypothetically try again.
"We look forward to having this case expeditiously heard by the appeals court and, if necessary, the Supreme Court, where we fully expect to prevail."

— White House spokesman Raj Shah in a statement
Fast-forward to next year: If the appeals court decides that the Trump administration's decision to rescind DACA was lawful and Congress fails to find a solution, DACA will be gone and those "Dreamers" will again face losing their jobs and potential deportation once their visas expire.
Go deeper