UN official: Security Council vetoes contribute to human "slaughterhouses"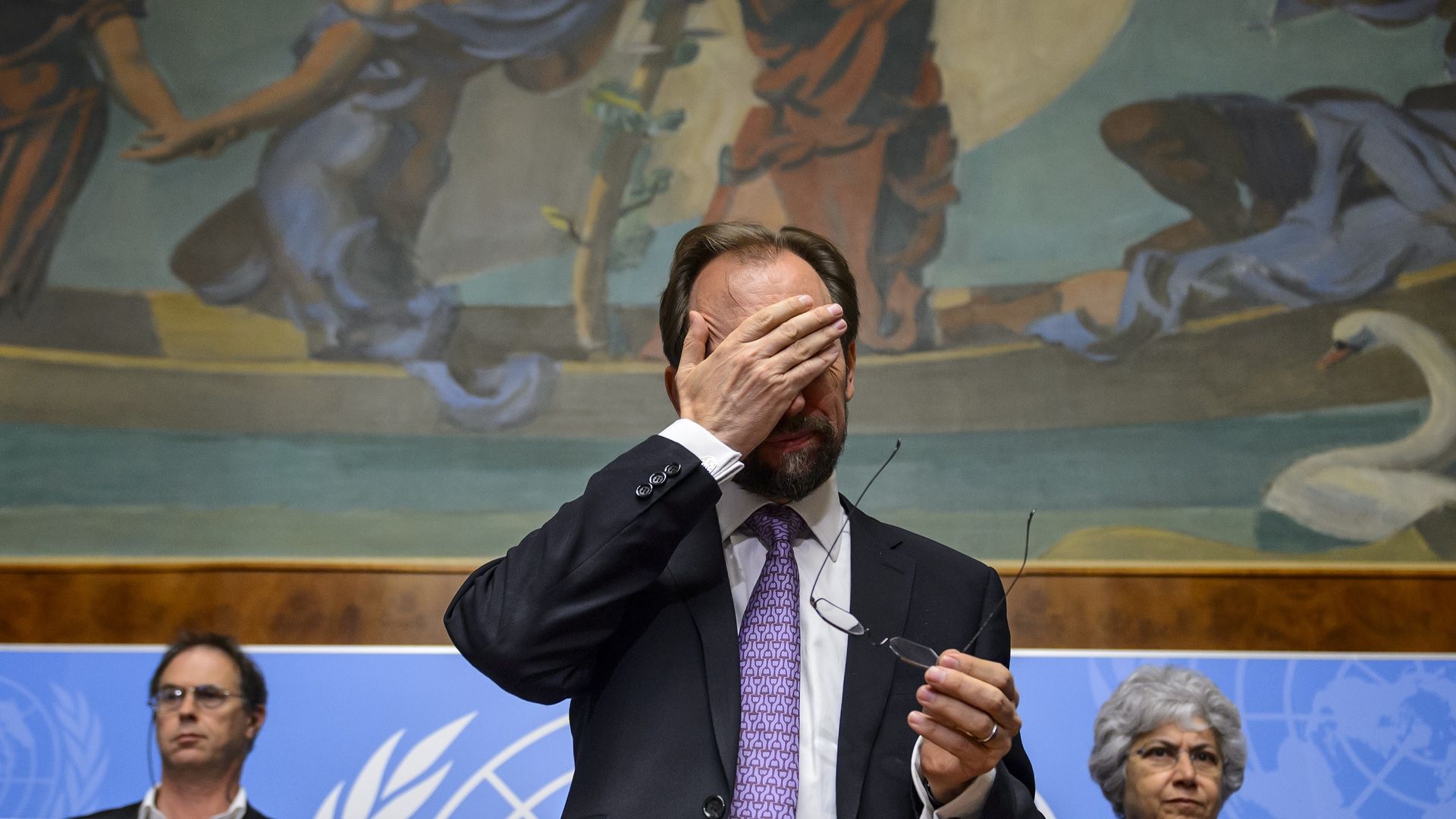 High Commissioner for Human Rights Zeid Ra'ad al-Hussein called out the permanent members of the United Nations Security Council for invoking their veto power in the face of "some of the most prolific slaughterhouses of humans in recent times."
"Second to those who are criminally responsible — those who kill and those who maim — the responsibility for the continuation of so much pain lies with the five permanent members of the UN Security Council.  So long as the veto is used by them to block any unity of action, when it is needed the most, when it could reduce the extreme suffering of innocent people, then it is they — the permanent members — who must answer before the victims."
— High Commissioner for Human Rights Zeid Ra'ad al-Hussein
Why it matters: Al-Hussein used one of his last addresses as High Commissioner to condemn the use of the veto power, especially in the wake of continuing devastation in Eastern Ghouta, Syria. This December will mark the 70th anniversary of the adoption of the Universal Declaration of Human Rights, which al-Hussein — citing violations in the DRC, Yemen and Myanmar — proclaimed must be defended "more vigorously than ever before."
Worth noting: Russia and China have vetoed a number of resolutions pertaining to the Assad regime's atrocities in Syria. The U.S. has used its veto on issues pertaining to Israel and Palestine. France and the U.K. have not used their vetoes recently.
Go deeper