Report: D.O.T. stalling transportation regulations under Trump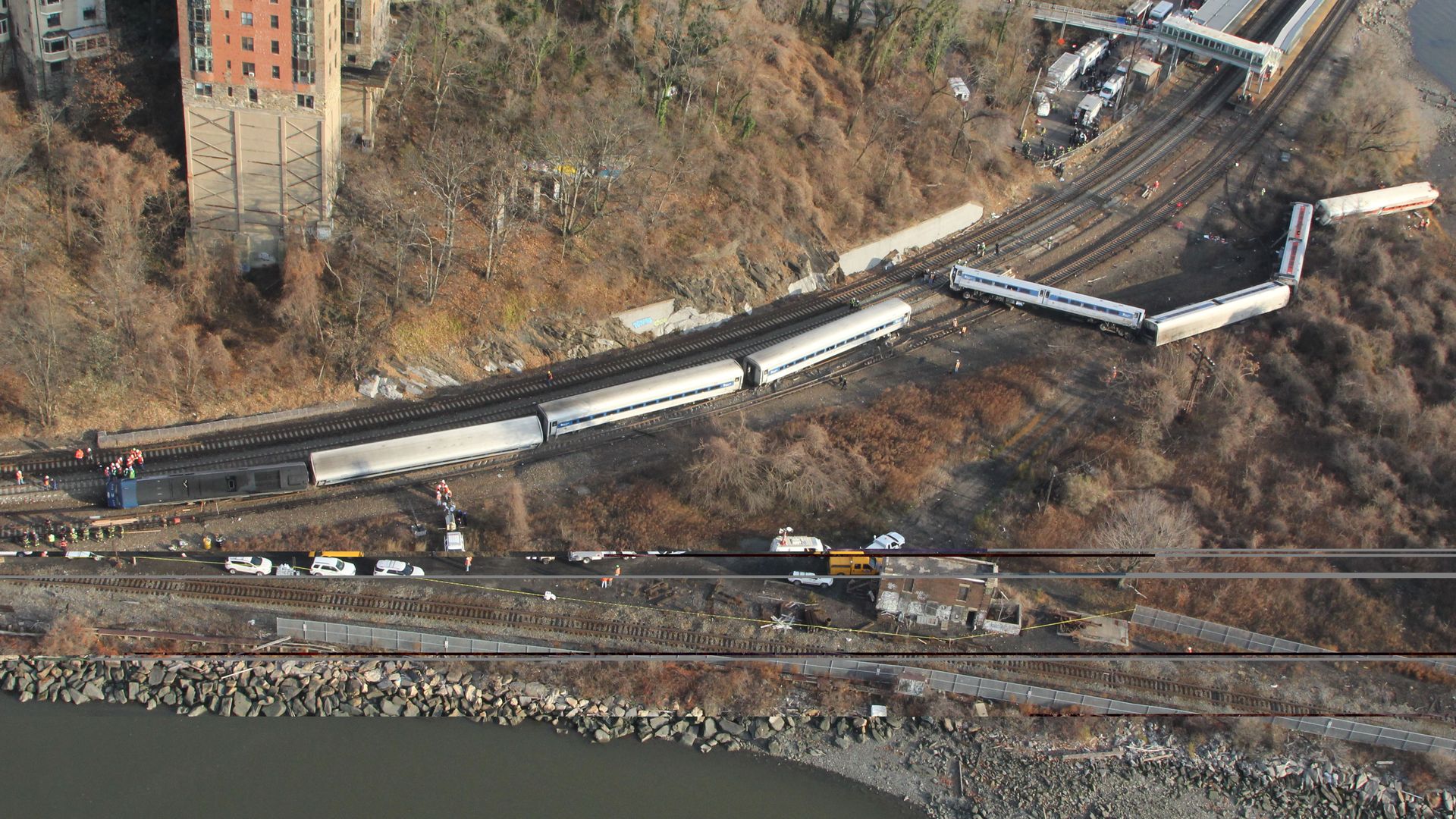 The Department of Transportation under President Trump has decided to indefinitely delay or withdraw at least 12 regulations designed to increase safety, per an AP report. The moves come as the Trump administration decided to make a significant push toward deregulation — with Trump often touting those cuts as one of the primary examples of his first year in office.
Why it matters: The stalled regulations are often to the benefit of transportation industries — as they don't have to enact costly safety additions — and the AP's report highlights political appointees in Trump's DOT with strong industry backgrounds.
The Trump administration's take: "DOT says having industry insiders in leadership positions provides deep practical experience in how the transportation industry works."
Some of the stalled rules illustrated by the AP:
An electronically-enforced speed limit for trucks on interstates, proposed after a 2015 Tennessee incident in which a speeding tractor-trailer left six dead.
Sleep apnea screening for transportation operators, proposed after a spate of train crashes that saw engineers fall asleep on the job.
Advanced brakes for trains that carry flammable crude oil, which are already required for trains carrying radioactive waste.
"These rules have been written in blood. But we're in a new era now of little-to-no new regulations no matter how beneficial they might be."
— John Risch, national legislative director for the International Association of Sheet Metal, Air, Rail and Transportation Workers
The shot... "Even rules expected to save lives are weighed against their economic cost. DOT assigns a value of $9.6 million per life saved in its analyses."
Chase with... "The White House has acknowledged its calculations of savings from rolled-back regulations cited in public statements include only the cost to industry and others without taking into account benefits the rules produce, including lives saved."
Go deeper