United States of Corporate America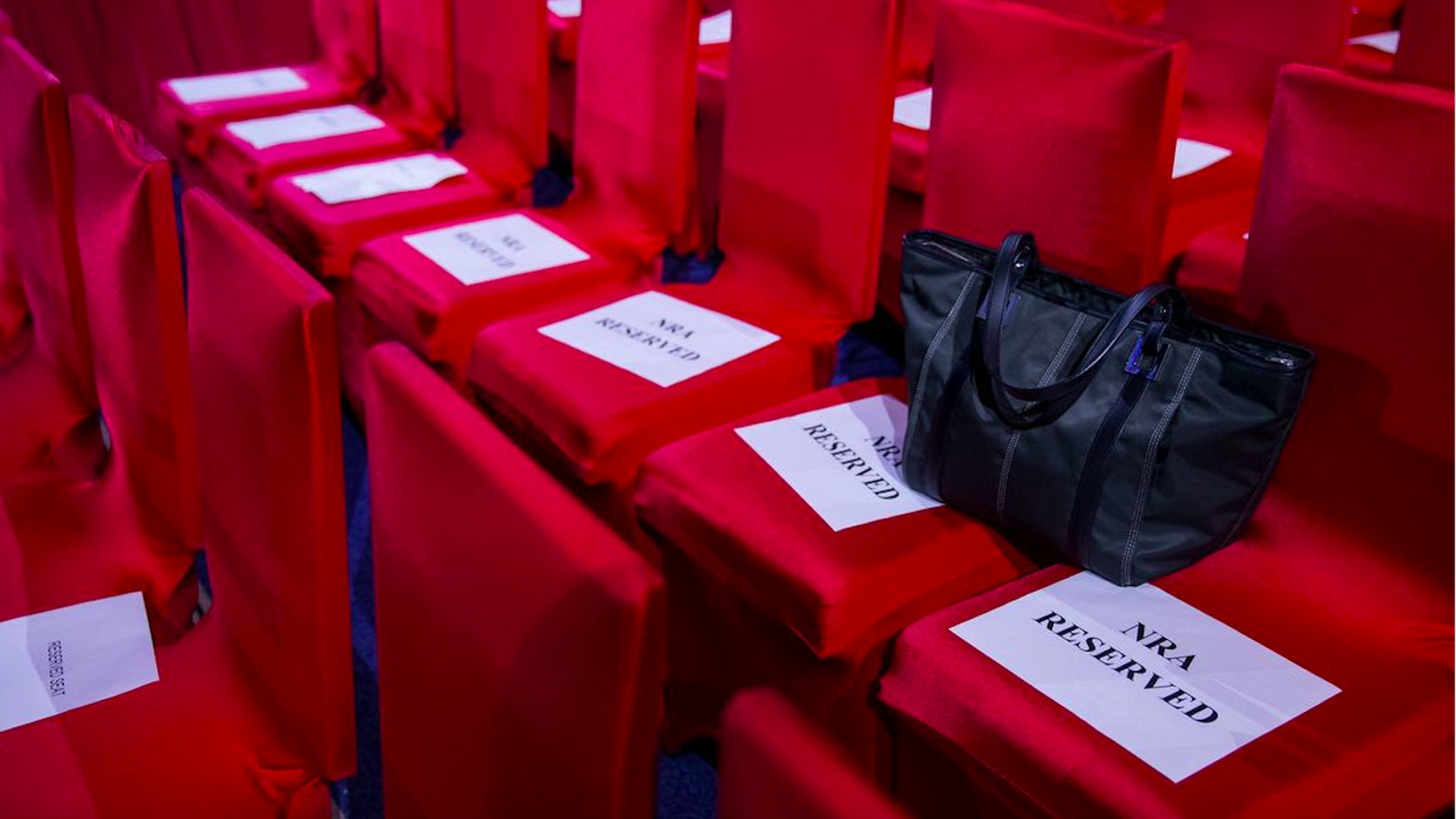 Be it guns or global warming, a fascinating trend is unfolding in the Trump era: Corporations, under intense social pressure, are filling a void left by governmental gridlock or avoidance.
In most cases, this phenomenon is inspired not by the pure benevolence of corporations. Instead, it's intense pressure from social media mobs and idealistic millennials in the companies' workforces, who expect their employers to take stands.
Issues where companies are suddenly taking stands include immigration, harassment and #MeToo, and LGBT discrimination.
"Corporate social responsibility" (shorthanded as "CSR" within companies) is now one of the hottest topics in boardrooms.
Trump gets credit for speeding up, if not inspiring, this new era of corporate action. After all, it was his early "travel ban" that forced CEOs to start speaking out.
This new, more vocal form of corporate activism soon spread to global warming, immigration, the minimum wage and now gun control.
Why it matters: Top corporate officials tell us this phenomenon will become integrated into corporate culture and therefore have staying power.
The backdrop: A similar civic wave started post 9/11, with increased respect for military reserve duty and National Guard call-up. It waned under the pressure of the post-2008 recession, returning with marriage equality. And now it's cresting in the era of Trump's anti-establishment populism.
The big picture: The social compact between private enterprise, government and citizens has permanently changed.
Just in the past year, there's been a huge change in consumer sentiment — and therefore in corporate incentives, Axios' Sara Fischer points out:
When Trump took office, several studies (AdAge, 4A's) suggested that wading into political and societal issues proved risky for brands.
Now, consumers are looking for brands to take stands on societal issues: 66% of consumers find it important for brands to speak out on socio-political issues like gun control, according to new data from Sprout Social. 
So corporate social activism is actually good politics — internally and externally:
Social media is the big driver of all of this, as witnessed this past week:
Twitter quickly verified (blue check mark) student survivors of the Stoneman high school massacre. Students like David Hogg and Emma Gonzalez have become household names, with 200,00 and 500,000 Twitter followers, respectively. 
Nonprofits are taking to social media to encourage media and tech companies to block NRA ads. #BoycottNRA was the number one trending topic on Twitter Friday in the United States. 
Axios' Dan Primack notes that social media has turned local issues and corporate connections into global ones.
Companies have long supported their local communities, from sponsoring youth sports leagues to giving scholarships to high school grads, because that's where executives had their touch points. But now a CEO in Miami is instantly connected to a random citizen in Seattle.
Another engine ... Fossil-fuel companies are being driven less by pressure from social media or millennials and much more by activist investors urging  responsibility and disclosure, Axios' Amy Harderpoints out.  
One Wall Street executive's thought bubble, via email: "Companies respond to reputational risk aggressively. Activist shareholders, public pressure from customers amplified through social media, and business press all combine to move corporate leadership to engage on issues to protect brands."
"These risks cannot be mitigated using traditional risk management tools such as insurance and financial instruments. Corporate leaders have to speak out and act to keep these risks from impacting performance."
But, but, but ... Even though businesses have the opportunity to fill a leadership void, Axios' Kim Hart points out that not everyone thinks business leaders can be trusted to do so.
A recent Public Affairs Council / Morning Consult poll found only 47% of Americans trust major companies to behave ethically. Only 9% of Trump voters and 8% of Clinton voters give CEOs high scores for honesty.
The bottom line: This political environment, and pressures from the new generation of employees, are making the job of CEOs much trickier:
They not only have to focus on balance sheets and issues that directly impact their bottom lines, but now are expected to take stands on social issues and be more "mission-oriented."
Be smart: These are corporate policies and pronouncements, not laws. They can be easily undone when public attention abates. 
After Sandy Hook, a number of big retailers removed AR-style rifles from shelves, but the weapons have since returned.
Several corporate managers have told us privately they resent directing money and attention for social causes, instead of driving profit and business growth. 
Go deeper