North Koreans "willing to have talks" with the United States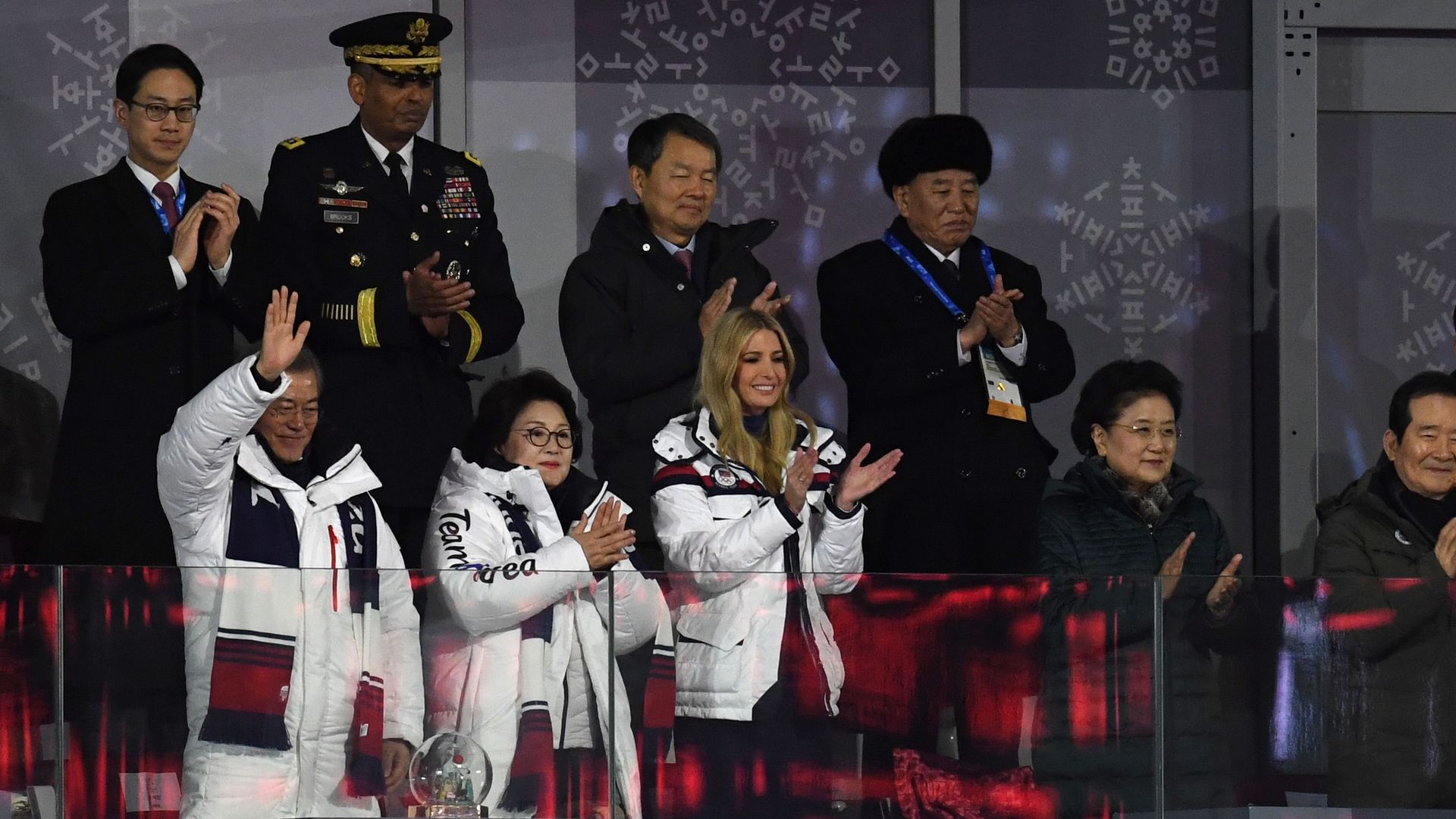 North Korea has said it is "willing to have talks" with the United States, the Washington Post reports, citing the office of the South Korean president. The news followed an hour-long meeting between President Moon and North Korea's Olympic representative, Kim Yong Chol. North Korea also agreed that inter-Korean relations should "improve together" with North Korea-U.S. relations.
Why it matters: This suggests the possibility of a meeting between Pyongyang and Washington on the sidelines of the Olympic closing ceremonies, and comes after the North Koreans agreed to, and then canceled, a meeting with Vice President Mike Pence around the time of the opening ceremonies.
Press Secretary Sarah Sanders issued a statement in response, revealing that the White House plans to stand by its condition that "denuclearization must be the result of any dialogue with North Korea."
"We will see if Pyongyang's message today, that it is willing to hold talks, represents the first steps along the path to denuclearization. In the meantime, the United States and the world must continue to make clear that North Korea's nuclear and missile programs are a dead end."
— White House statement
Go deeper