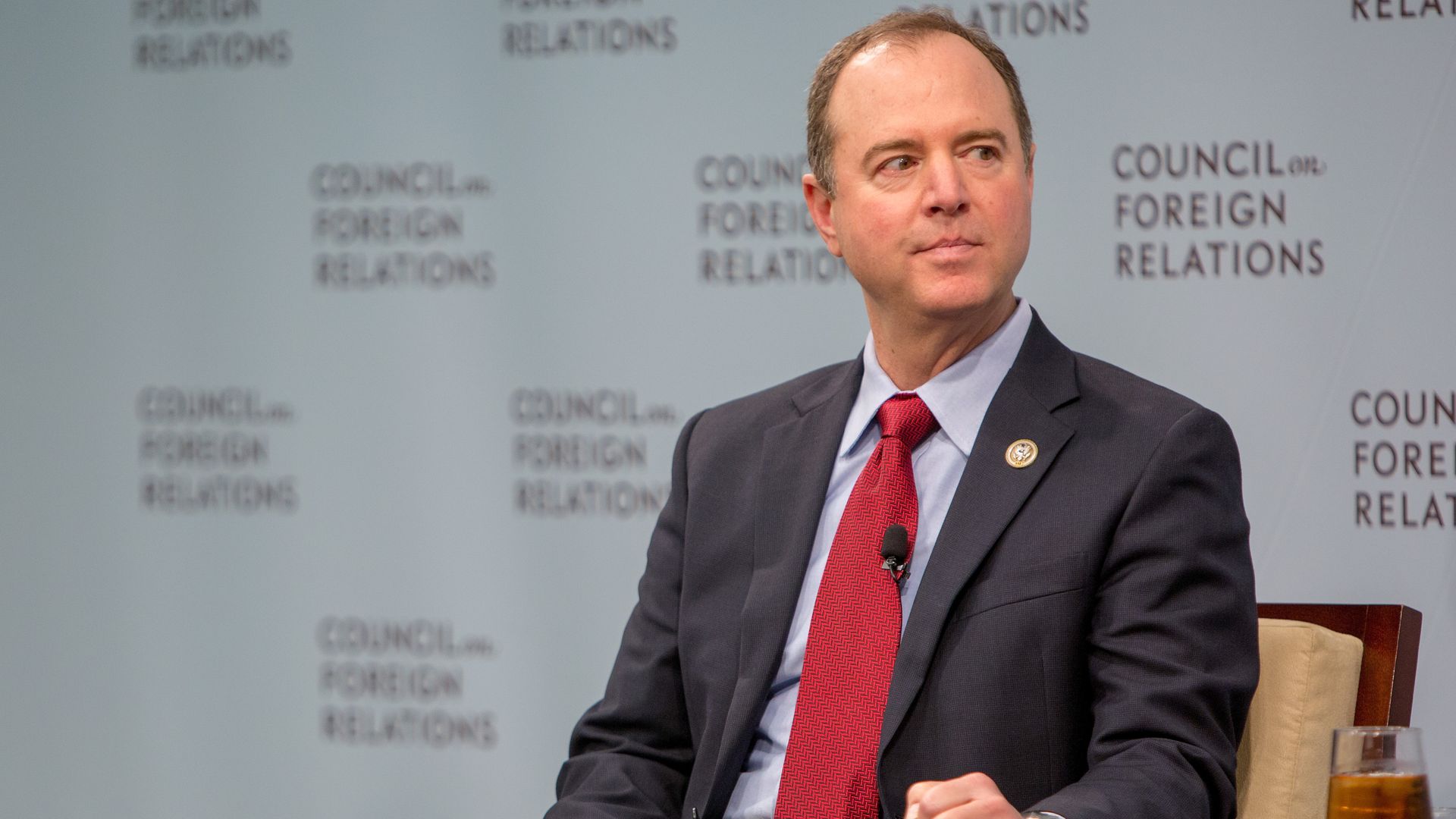 The Democrats' rebuttal to Rep. Devin Nunes' memo was released on Saturday, and states that the FBI and DOJ "did not 'abuse' the [FISA] process, omit material information, or subvert this vital tool to spy on the Trump campaign," contrary to what the Nunes memo claims.
Why it matters: These memos have taken on a role in the inter-party battle over Russia that is in some ways disproportionate to what they actually contain. Sean Hannity, for example, claimed the Nunes memo revealed something "far worse than Watergate" and Trump claimed he was "totally vindicated" by it. Democrats countered that the Nunes memo was a piece of propaganda maliciously designed to undermine the Russia probe. We're seeing similar reactions now — but in reverse.
What they actually claim
The Nunes memo alleges that FBI and DOJ's justification for electronic surveillance of Carter Page came from the Steele dossier.
The Democrats' rebuttal says the FBI had independent reasons "to believe Carter Page was knowingly helping Russian intelligence."
The Nunes memo said there was "clear evidence of Steele's bias," which was not reflected in the FISA applications.
The rebuttal states the DOJ disclosed "the assessed political motivation of those who hired him."
The GOP memo criticized mention of Trump campaign aide George Papadopoulos in the Page FISA application because there "is no evidence of any cooperation or conspiracy between Page and Papadopoulos."
The rebuttal says the DOJ was providing "a comprehensive explanation of Russia's election interference, including evidence that Russia courted...Papadopoulos," and that information "provided the Court with a broader context in which to evaluate Russia's clandestine activities."
Nunes writes the FBI "separately authorized payment to Steele" for his information.
The rebuttal says "although the FBI initially considered compensation...Steele ultimately never received payment from the FBI for any 'dossier'-related information."
Text messages from former FBI officials Peter Strzok and Lisa Page were mentioned at the end of the GOP memo, in which they "demonstrated a clear bias against Trump and in favor of Clinton."
The Democrats' memo states that their texts "are irrelevant to the FISA application," and that Nunes "omits inconvenient text messages, in which they critiqued a wide range of other officials and candidates from both parties."
The timeline
UPDATE: Trump weighs in...
Go deeper