Rice denies being briefed on Steele dossier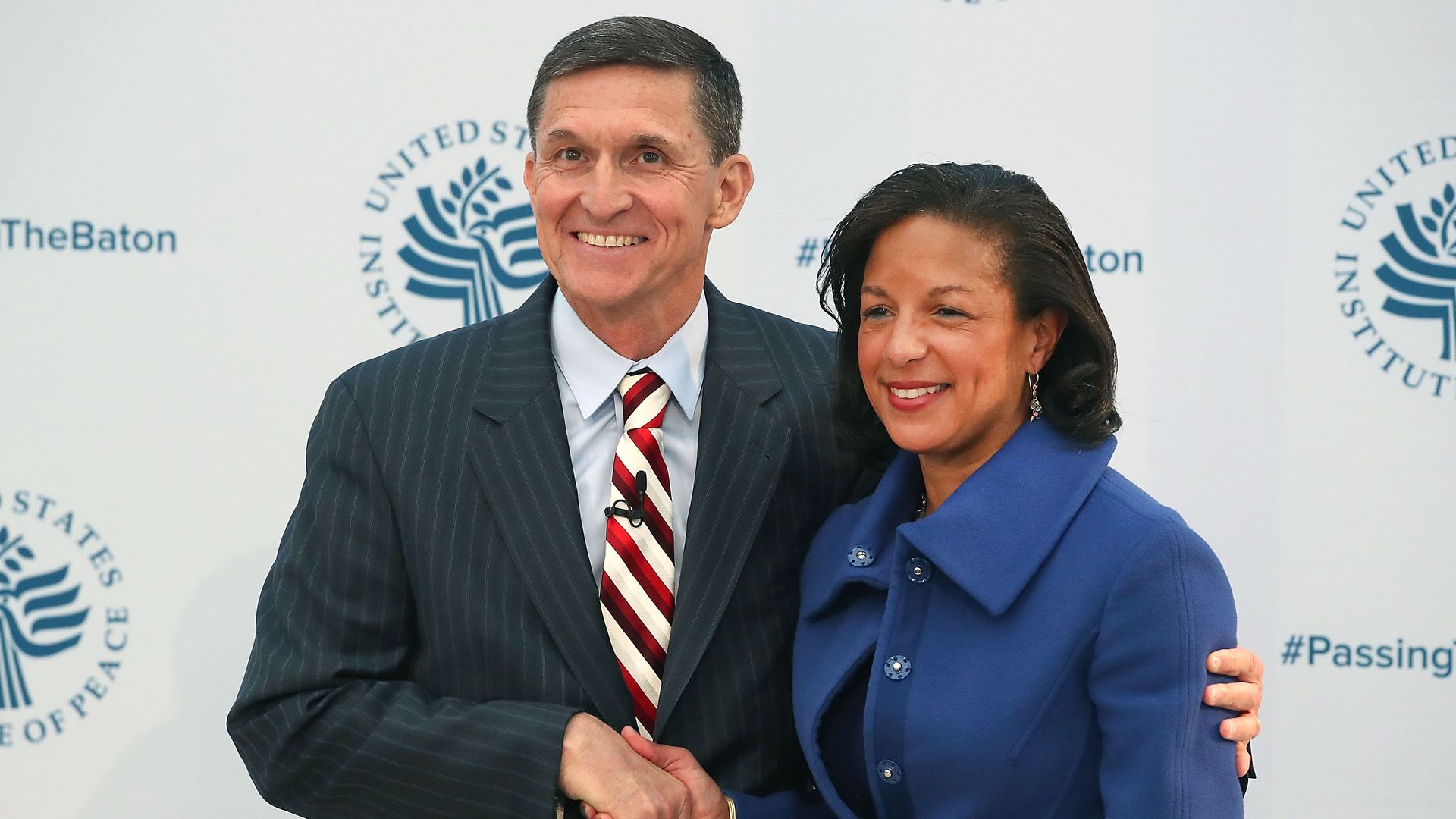 Last week, GOP senators demanded that former National Security Advisor Susan Rice explain an email she sent herself in the waning hours of the Obama presidency. In her response, obtained by Axios, Rice denied having ever been briefed about the so-called Steele dossier or FISA applications to surveil Trump personnel.
Why it matters: When Sens. Chuck Grassley (R-Iowa) and Lindsey Graham (R-S.C.) sent Rice questions about the email, which documented a meeting between top officials in the Justice Department, FBI and President Obama, right wing outlets took it as a bombshell. Grassley and Graham focused on whether the meeting discussed the Steele dossier and why it took Rice two weeks after the meeting to send the email.
What's in the letter:
On the Obama meeting: The email says the meeting focused on how to separate a criminal investigation of the Trump campaign — on which Obama believed he should not have insider knowledge or any influence over — from intelligence matters that arose from that investigation.
On why it took two weeks to write the email: Attorney Kathryn Ruemmler, who drafted the letter on her client's behalf, said Rice memorialized the discussion on Jan. 20 because that was the first opportunity she had to do so, given her particularly intense responsibilities in the remaining days of the administration.
On the Steele dossier and FISA warrants: "While serving as National Security Advisor, Ambassador Rice was not briefed on the existence of any FBI investigation into allegations of collusion between Mr. Trump's associates and Russia ... Ambassador Rice was not informed of any FISA applications sought by the FBI in its investigation, and she only learned of them from press reports after leaving office."
Be smart: The email was covered by news organizations as if it was a sudden discovery. But subsequent reporting showed Grassley had received the document more than eight months before announcing it.
Go deeper