Putin's two-front attack on the U.S.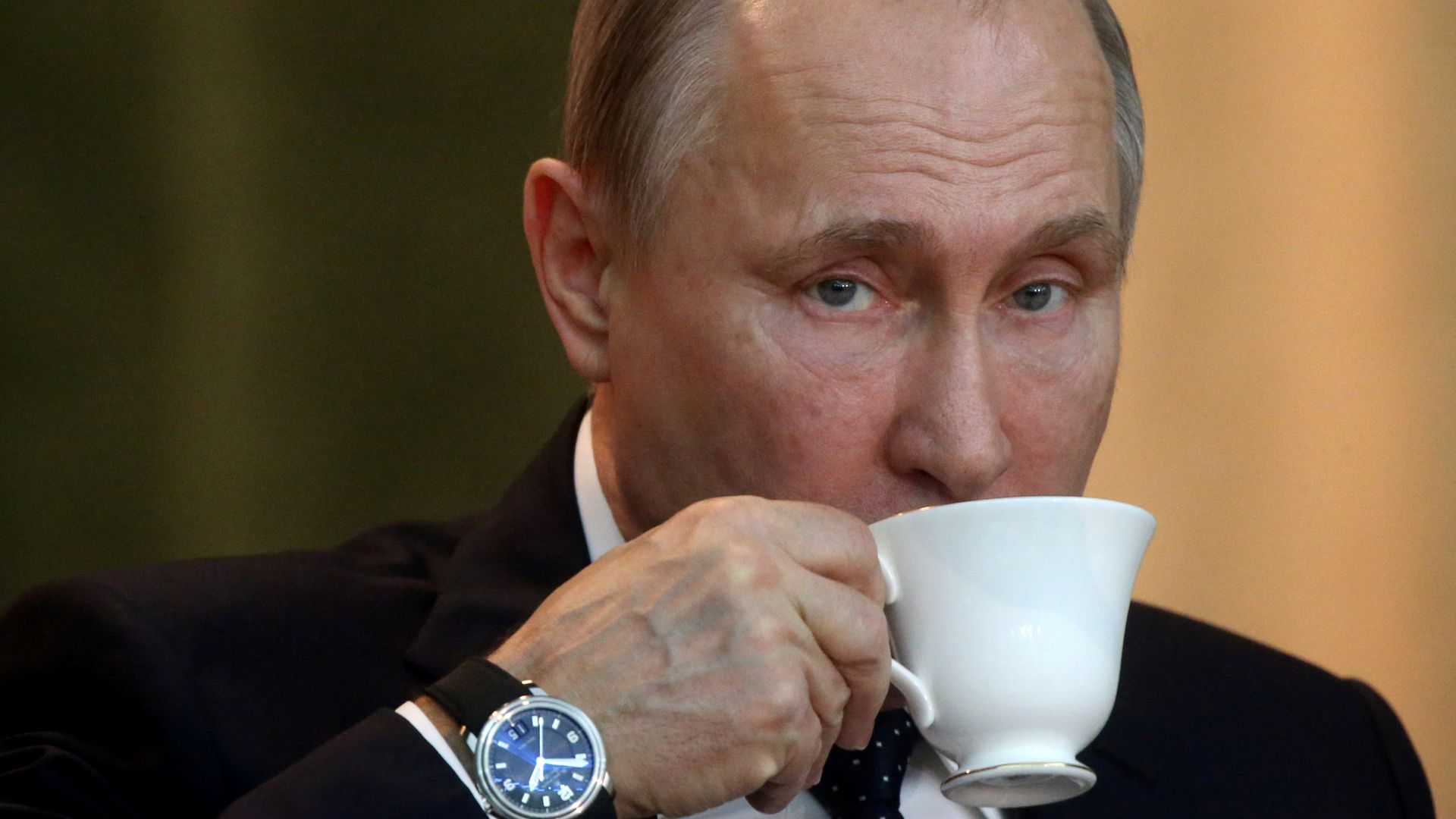 An uncomfortable pair of stories for the White House:
"Russia's dirty tricks ... And why the West's response is inadequate" — The Economist cover editorial
"A Russian oligarch [who was indicted by Mueller last week and is] believed to control the Russian mercenaries who attacked U.S. troops and their allies in Syria this month was in close touch with Kremlin ... in the days and weeks before and after the assault," according to the Washington Post.
Economist:
What happened: Special counsel Robert "Mueller alleges that in 2014 Russia launched a conspiracy against America's democracy, and he believes he has the evidence to withstand Russian denials and a court's scrutiny."
Trump "should have spoken out against Mr Putin and protected America against Russian hostility. "
"Republican leaders in Congress are failing their country: at the least they should hold emergency hearings to protect America from subversion in the mid-term elections."
Why it matters: "[W]ith Mr. Trump obsessively blaming the FBI and Democrats, it looks as if America does not believe democracy is worth fighting for."
Zing: "Were Mr. Trump to sack [Mueller] now, it would amount to a confession."
WaPo:
"In intercepted communications in late January, the oligarch, Yevgeniy Prigozhin, told a senior Syrian official that he had 'secured permission' from an unspecified Russian minister to move forward with a 'fast and strong' initiative that would take place in early February.
Why he matters: The oligarch — nicknamed "Putin's chef" — "is known to have close ties to Russian President Vladi­mir Putin, forged when [the oligarch] was a restaurateur in St. Petersburg and expanded through what became Prigozhin's wide-ranging business empire, including extensive contracts with Russia's Defense Ministry."
Why this news matters: "[T]he attack marked the biggest direct challenge to the U.S. military presence in eastern Syria since U.S. Special Operations forces began deploying there in 2015 in support of their Syrian allies in the fight against the Islamic State."
Go deeper