Report: Rick Gates expected to plead guilty in Mueller probe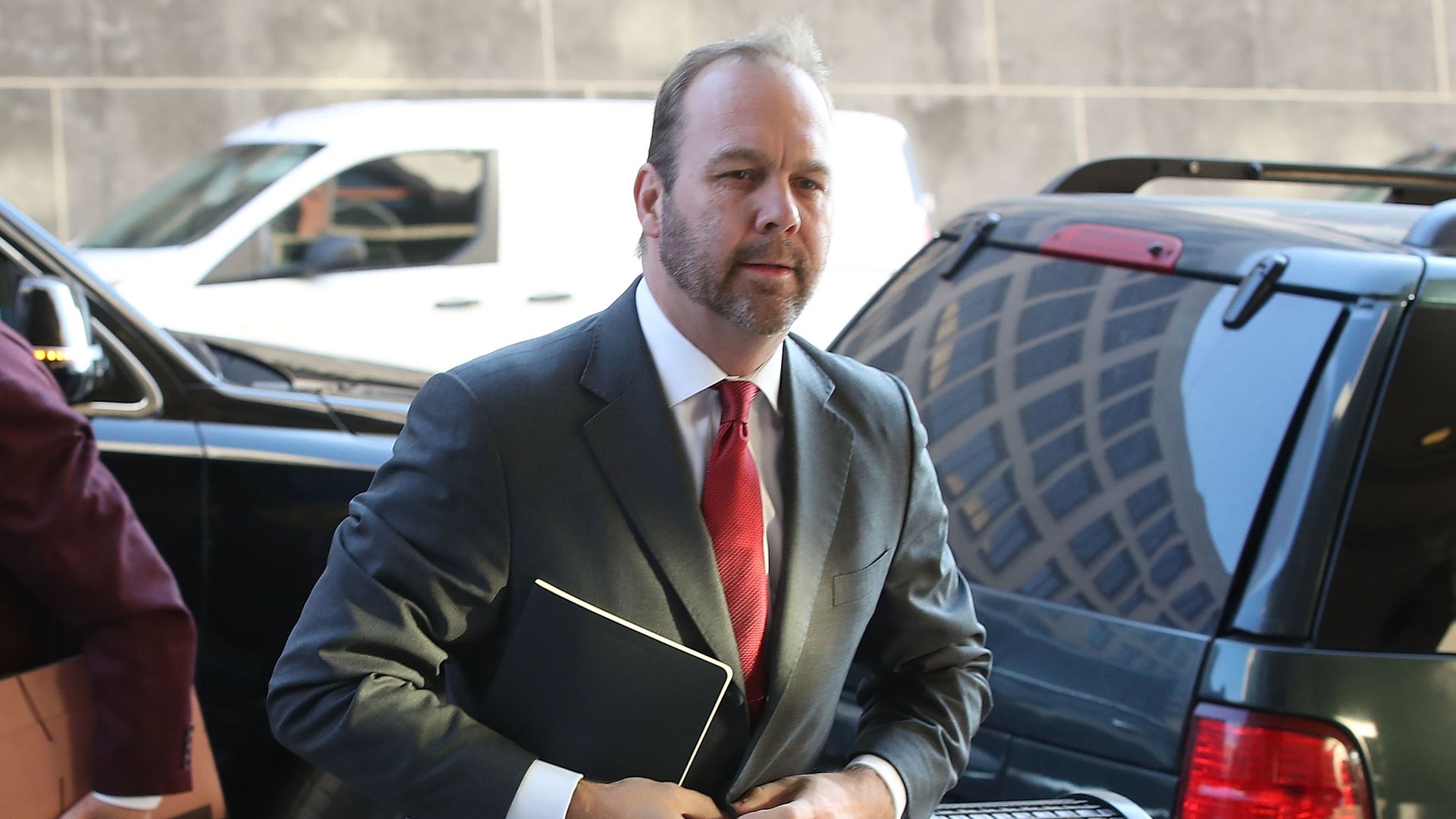 Rick Gates, Trump's former campaign advisor and Paul Manafort's business partner, is expected to plead guilty in the special counsel's Russia probe as soon as Friday afternoon, reports the New York Times.
Why it matters: "The plea deal could be a significant development in the investigation — a sign that Mr. Gates plans to offer incriminating information against his longtime associate and the former campaign chairman, Paul Manafort, or other members of the Trump campaign in exchange for a lighter punishment." [NYT]
Timing: Yesterday, Mueller brought 32 new charges, including money laundering and bank fraud, against Manafort and Gates, strengthening his case against the former Trump aides. The men were first indicted in October, and both pleaded not guilty.
Why plead guilty now? The Times says Gates' "primary concern" is protecting his family, "both emotionally and financially, from the prospect of a drawn-out trial." Gates also has an opportunity to offer Mueller's team "a first-person account of the criminal conduct" alleged in the indictments.
The backdrop: Apart from Manafort and Gates, Mueller has secured four other guilty pleas in relation to his probe, two of which came from former Trump advisors — Mike Flynn and George Papadopoulos.
Go deeper:
Go deeper