Poll: Nation split on arming teachers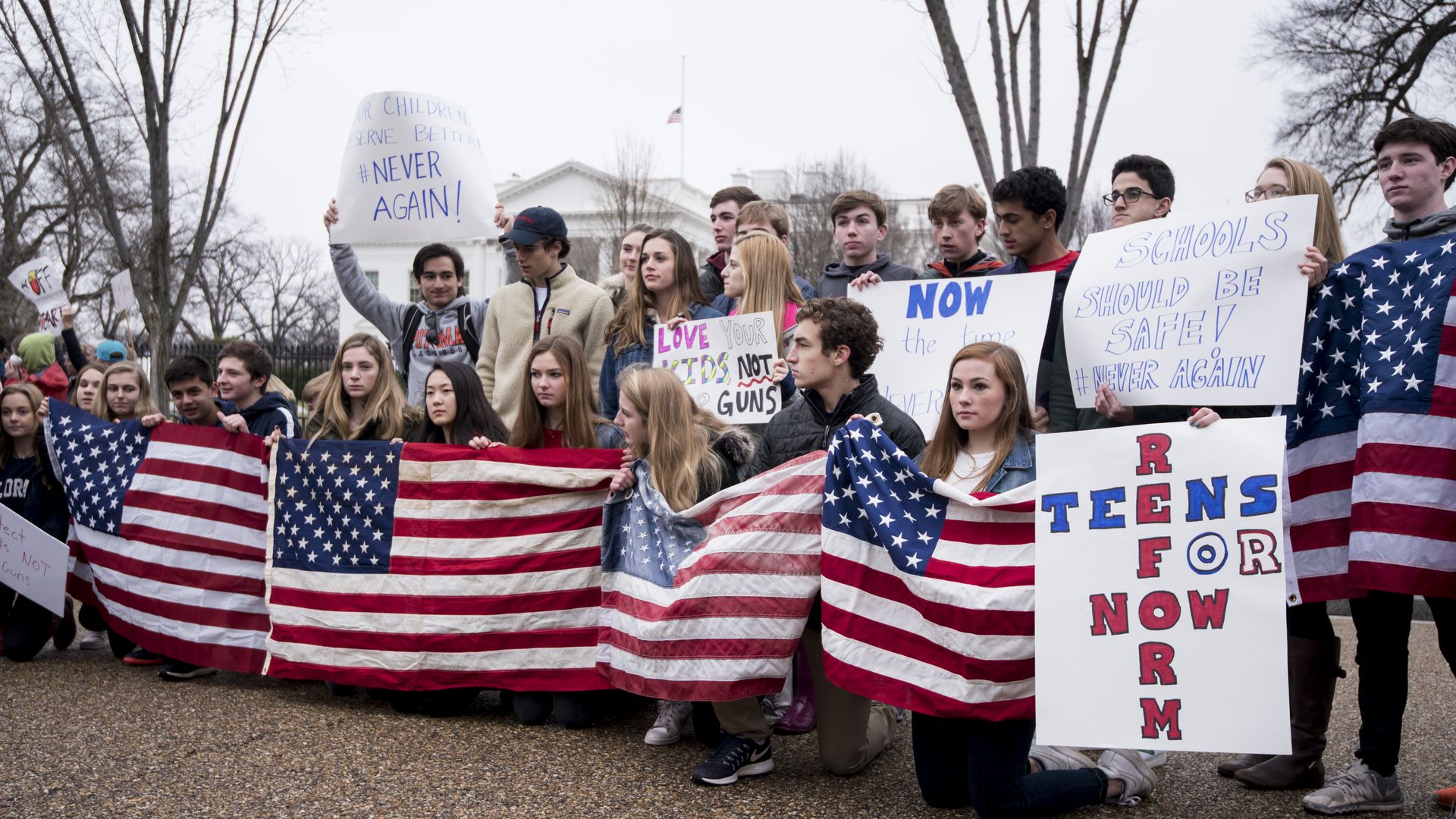 A CBS News poll shows that 44% of Americans believe more teachers and school officials should be allowed to carry guns, while 50% oppose the idea. On the overall issue of gun control, 65% of Americans now believe gun laws should be stricter, up from 57% in December 2017.
Why it matters: Pressure to "finally" do something about mass shootings in America has reached a new high following the shooting at Marjory Stoneman Douglas High School that took the lives of 17 people. Here's where Trump and Congress stand on guns.
More highlights:
53% of Americans say that unfortunately, mass shootings are something they have come to expect.
Of those who support stricter gun control measures, 87% favor spending more money on mental health screening.
Just 33% of Americans approve of Trump's handling of the Florida school shooting.
46% believe the NRA's influence on life and politics today is too much.
Go deeper