When safety nets fail on gun background checks, mental health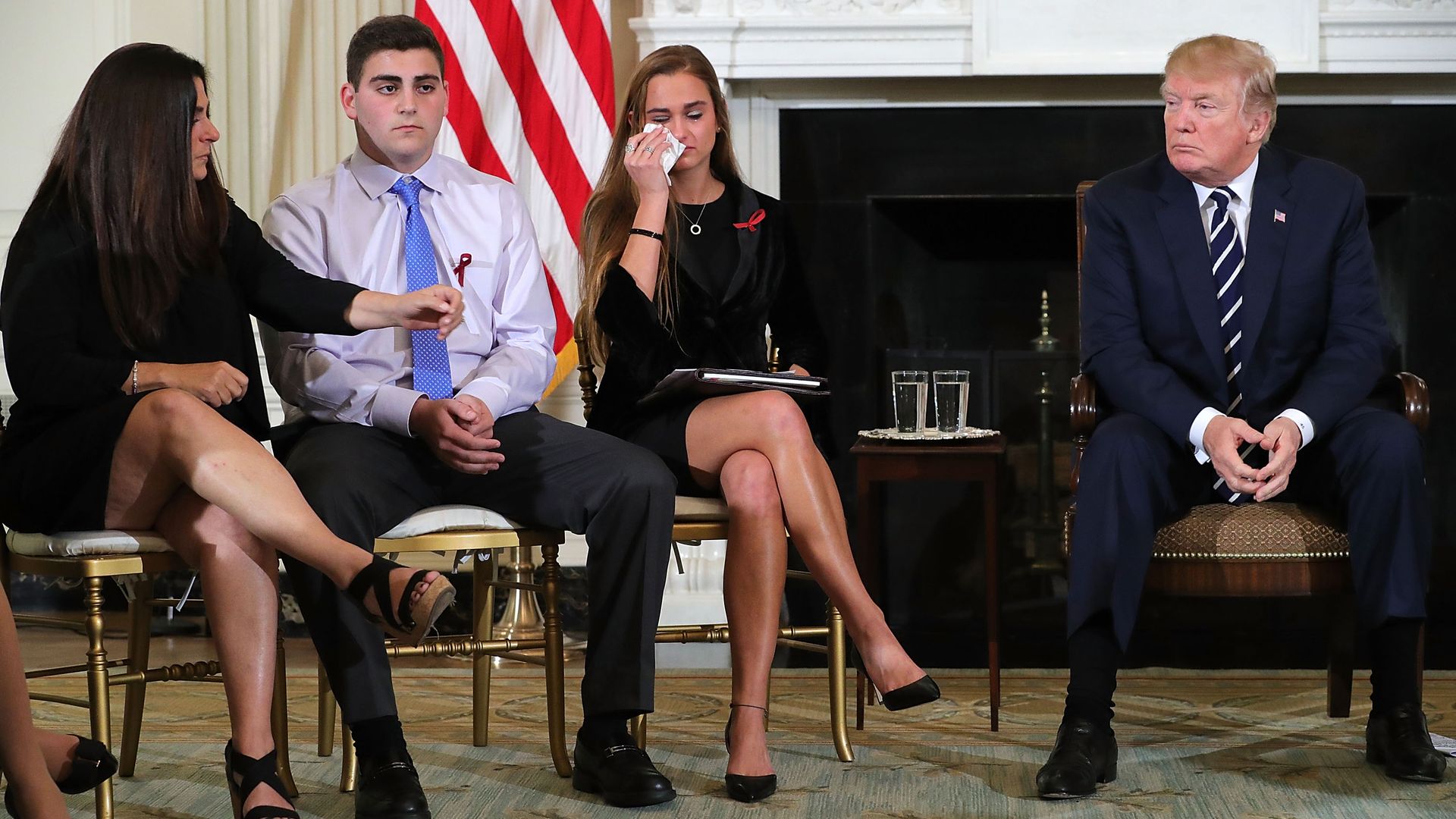 In the wake of mass shootings, lawmakers almost always talk about a focus on mental health as part of the solution. But existing policy proposals would only partially address the loopholes that can end up allowing dangerous people to obtain powerful weapons.
Don't forget: The politics surrounding mass shootings can reinforce unfounded stigmas about mental health: Research suggests that most people with a mental illness are not violent, and that most gun crimes are not committed by people with serious mental illnesses. Even so, there's a broad agreement in Congress that some individuals' mental illnesses should make it harder for them to obtain a gun.
How it works: There are three major layers to federal laws that bar people with mental illnesses from buying guns — and all three can easily break down.
1. Identification: Right now, federal law prohibits people from owning a gun if they've been involuntarily committed to a mental institution. They're also barred if they're found by a court to be not guilty by reason of mental capacity or otherwise incompetent to stand trial.
"The law is out of date in a way that makes it both too narrow and too broad," says Adam Skaggs of the Giffords Law Center to Prevent Gun Violence. The system can't raise red flags about people whose illness hasn't been treated, yet it can also sweep up people who aren't actually dangerous."
2. Reporting: People who meet the criteria above aren't always reported to the federal background check system.
A bipartisan Senate bill would encourage more reporting.
If the Senate is going to pass anything in the wake of the Florida school shooting, this is the most likely contender. A companion bill already passed the House, where it was tied to a partisan measure expanding conceal-carry permits.
3. Background checks: Say a mentally ill person is deemed to be dangerous; has had the qualifying interactions with law enforcement; and has been reported to the federal background check system. There's still no guarantee they can't get a gun.
Background checks are only run if a person tries to purchase a gun in a store. Private gun sellers aren't required to run background checks in 32 states.
Go deeper