The AI-optimist for president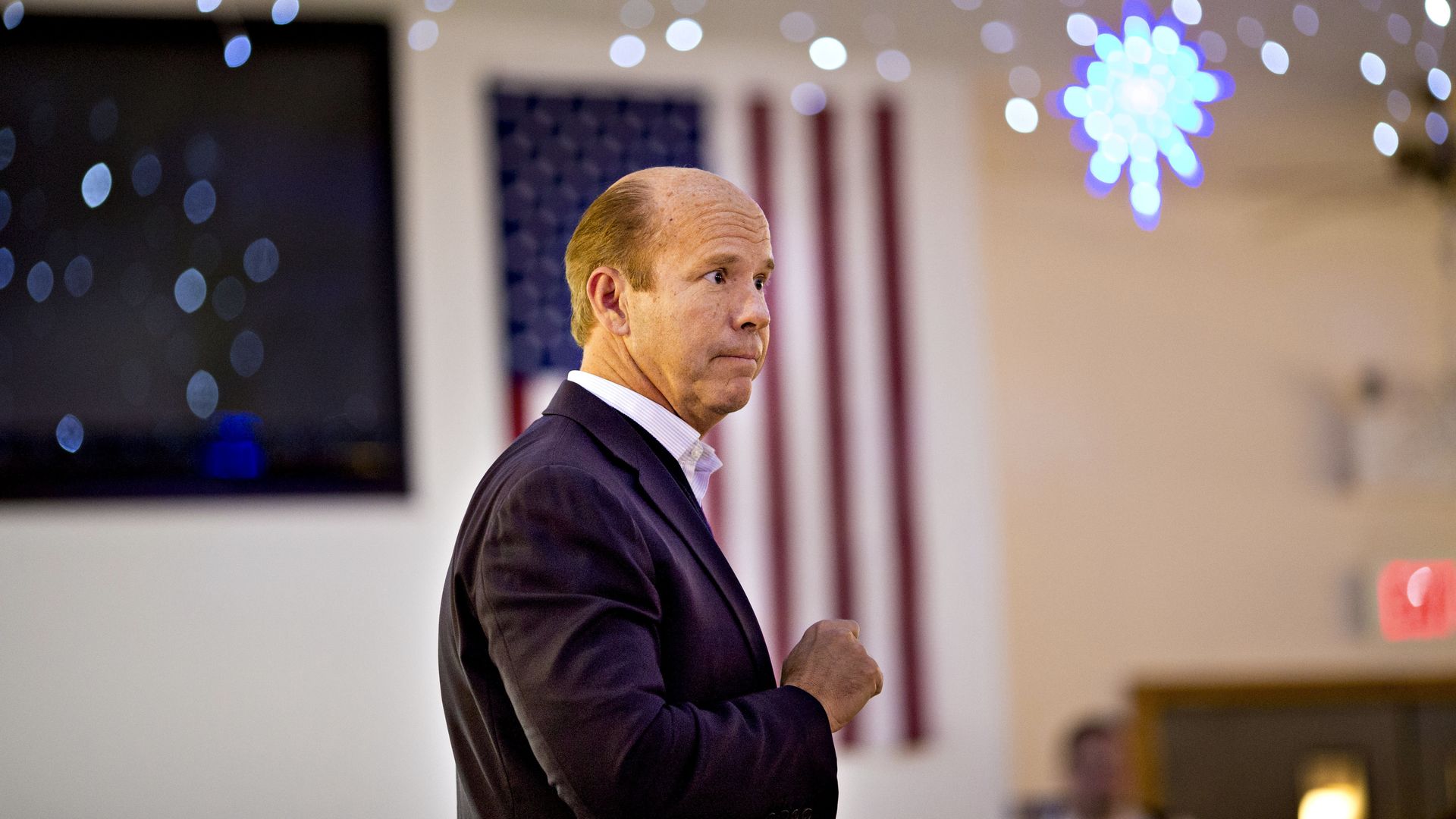 Rep. John Delaney, a Maryland Democrat and 2020 presidential candidate, sees the dawn of artificial intelligence as a net positive — as long as the government is prepared for it. "The cost of doing nothing is not nothing," he told Axios. "You pay a huge price if you fail to act around change."
Why you'll hear about this again: Delaney co-founded the congressional AI Caucus and has sponsored "Future of AI" legislation. He's a technology booster ("History tells us innovation is always positive," he said), but one thing he's not so optimistic about is technology's impact on children.
I think we can handle the future of work question. I worry much more about the situation with kids — the effect technology is having on their free and independent thinking. We saw this a little bit with the last election in a very crude way, that it did have an effect on people's thinking... What we should be most concerned about is having a free society.
— Rep. John Delaney
The other side: Another early presidential candidate, Andrew Yang, takes a much more dystopian view of society's AI future — and that we're "in the third or fourth inning of automation" and that it's already causing social and economic decline.
Government's role: Delaney's bill, which has a companion bill in the Senate, would create a federal advisory committee to focus on key aspects of AI policy as it develops, from privacy issues to R&D investment.
"I'm not saying we have to regulate everything," he said. "We need to update the social contract with each new wave of change."
Delaney, the former CEO of two public companies, said government should be investing in the development of the next wave of technologies so it's not only in the hands of large companies with R&D budgets.
"Companies like Amazon and a few others have been blessed in terms of their ability to convince their shareholders that they can defer profits in the short term because they are making investments in the long term," he said. "That gives them a sizable advantage."
China, he noted, is increasing investment, while the U.S. is cutting basic research spending. That "leads you to a situation where you are likely to have less transformative innovation in the country other than inside of these companies who have the ability to do it."
Disruption for kids: He drew parallels with how consumer products used to bombard kids with unhealthy messages — whether it be about sugary cereals or cigarettes. Rules around disclosure and truth in advertising should be applied in the digital world, he said.
His bottom line: "I think innovation is totally net positive. We should be leaning into all this stuff. But that doesn't mean there's no role for society to draw some lines from time to time."
Go deeper