Updated May 26, 2018 -

World
Turning tides: Chinese cash flows into Latin America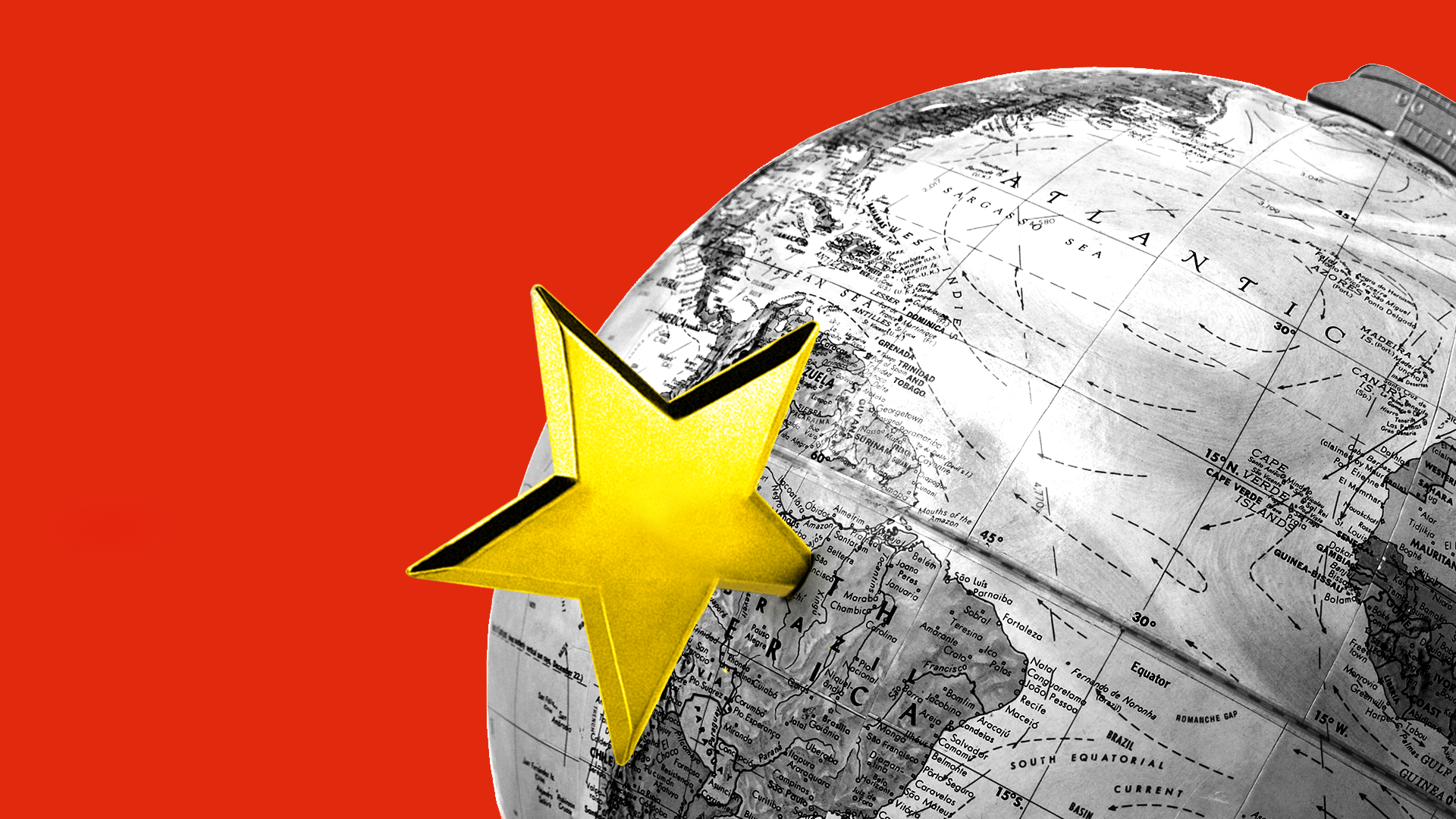 In January 2015, Chinese President Xi Jinping made a lofty declaration: China would trade $500 billion in goods with Latin America over the next five years, and provide $250 billion in direct investment. Not long ago those targets would have seemed ludicrous, but based on the current trends they're not out of the question.
The big picture: The Monroe Doctrine is running up against the Xi Reality in Latin America as China has now surpassed the U.S. as the leading trading partner of several South American countries, including Brazil, and stepped up investments in the region dramatically at a time when U.S. engagement is on the wane.
By the numbers
Investments: While China is growing its economic presence in the region, other countries are investing less. Foreign Direct Investment (FDI) in Latin America and the Caribbean dropped overall for five consecutive years from 2011 to 2016, according to the UN, making China an even more important partner.
Loans: The China Development Bank loaned $114 billion to Latin American and Caribbean countries between 2005 and 2016 (the total reaches $141b if you add China's Exim Bank), surpassing lending from the World Bank and the Inter-American Development Bank, according to the Inter-American Dialogue's China-Latin America Finance Database. That's important because U.S loans flow out of those banks.
Trade: Two decades ago, the U.S. was the primary source of imported goods in virtually all of Latin America. That's changing, fast. Check out our map for the current breakdown.
Chinese FDI in Brazil, the region's largest economy, totaled $61 billion between 2003 and 2016, according to the Atlantic Council, with $11 billion coming in 2016 alone. That same year, China Development Bank loaned Brazil $15 billion, "mainly to finance energy projects."
China is also a growing factor right across the border, completing 40+ investment deals valued at over $4 billion with Mexico from 2014-2016, "a remarkable amount considering no previous year had seen more than five deals," per the Atlantic Council.
China vs. U.S.
Secretary of State Rex Tillerson sounded the alarm on China's influence during a recent trip saying, "Latin America doesn't need new imperial powers that seek only to benefit their own people."
But the U.S. doesn't have much to offer Latin American countries, Harold Trinkunas, deputy director at Stanford's Center for International Security and Cooperation, tells Axios.
The U.S. exited the Trans-Pacific Partnership under the Trump administration and Washington has historically outsourced development assistance to Latin American countries to institutions such as the World Bank. But China's government has its own large policy banks dedicated to lending to developing nations.
The bigger picture
China has dramatically increased its footprint as an international investor over the last three decades: from $450 million in 1986, to $2 billion in 1996, to $24 billion in 2006 to $217 billion in 2016, per the World Bank.
Compare that to the U.S.'s $311 billion in 2016 — China is catching up.
Despite its status as a developing nation itself, China is well on its way to becoming the world's largest investor, Brookings China expert David Dollar tells Axios.
What to watch
The dangers of Chinese influence outlined by Tillerson are of particular risk in Latin American nations that have low-quality governance, such as Venezuela, Trinkunas says. Venezuela was the top recipient of Chinese lending dollars from 2005 to 2016, per the Dialogue.
In those countries, China could successfully push for policies that undermine manufacturing and promote raw material industries like agriculture, rendering the countries dependent on China for commodities. Nations such as Chile and Peru that have relatively strong governments are comparatively resilient to Chinese influence on domestic policies.
"This is sort of Latin America's curse," says Trinkunas: Trouble developing an endogenous manufacturing sector. The U.S. undermined Latin American manufacturing, and then Europe did the same. "With China, it's the same cycle all over again with a different international power," he says.
Go deeper