Report: Sheldon Adelson willing to fund Jerusalem embassy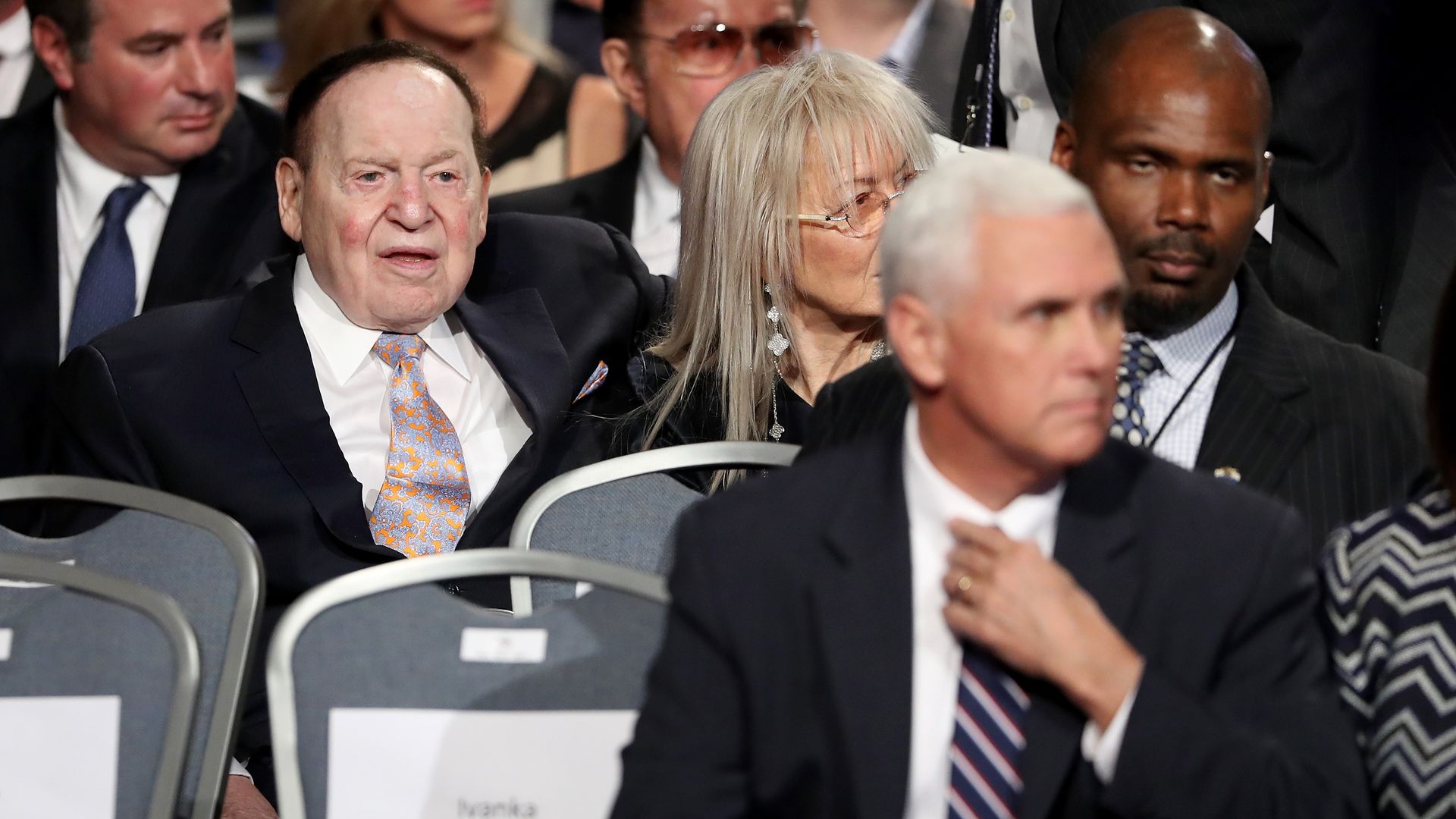 Billionaire casino magnate and prominent GOP donor Sheldon Adelson has offered to pay for some portion of the new U.S. embassy in Jerusalem, which could stretch into the hundreds of millions of dollars, according to an AP report. His offer comes as the State Department is reportedly researching the legal roadblocks surrounding funding the project via private donations.
Why it matters: The move would be highly irregular for an American diplomatic complex and raise significant questions surrounding conflicts of interest, especially given Adelson's extensive contributions in support of right-wing Israeli politics.
I don't know how well that would work. Would we be beholden to putting their name on the building? I've never heard of that.
— Kathy Bethany, the former cost management director for the State Department's Bureau of Overseas Building Operations, to the AP
Why the decision could be risky:
The legality: While the State Department can accept gifts from private citizens, even for real estate, it has to evaluate them on an individual basis to make sure that they "would not give the appearance of a conflict of interest."
Adelson's other causes: He's a Republican megadonor, granting $5 million to President Trump's inaugural committee. He also finances a free daily newspaper in Israel — the largest in the country by circulation — that supports Prime Minister Benjamin Netanyahu.
The peace process: Beyond the implications of actually constructing and moving the embassy to Jerusalem, Palestinians and other Arab actors in the region would likely double down on their distaste if the cash from the project came from Adelson or other Netanyahu-backing GOP donors.
What's next: Vice President Mike Pence promised last month that the embassy would be moved to Jerusalem by 2019, but that could happen even sooner with a quick retrofit of the current consular offices in Jerusalem — perhaps even by Israel's Independence Day in April — even though most U.S. diplomatic staff in Israel would remain in Tel Aviv until a more permanent and secure complex could be constructed.
Go deeper