USCIS to remove "a nation of immigrants" from mission statement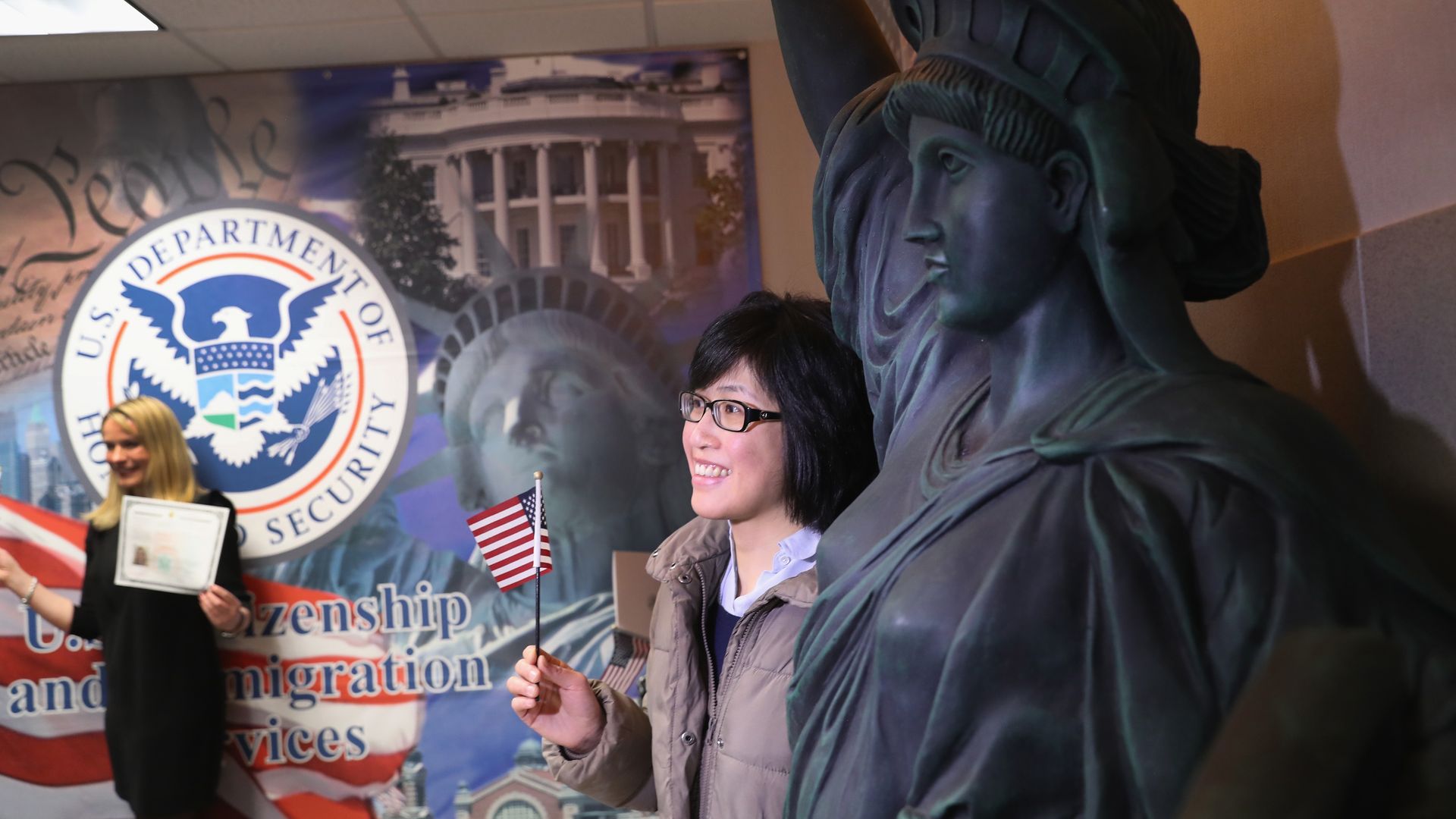 Director of the U.S. Citizenship and Immigration Services, Francis Cissna sent an email to the agency's staff Thursday, obtained by Axios, announcing that they were changing the mission statement, the The Intercept first reported. The new mission statement excludes the phrase "a nation of immigrants."
Why it matters: Cracking down on illegal immigration while cutting back legal immigration have been high priorities in this administration — the mission statement change seems to reflect the President's agenda.
USCIS officials told Axios that the statement "reflects the director's guiding principles for the agency. This includes a focus on fairness, lawfulness and efficiency, protecting American workers, and safeguarding the homeland."
Before: "USCIS secures America's promise as a nation of immigrants by providing accurate and useful information to our customers, granting immigration and citizenship benefits, promoting an awareness and understanding of citizenship, and ensuring the integrity of our immigration system."
After: "U.S. Citizenship and Immigration Services administers the nation's lawful immigration system, safeguarding its integrity and promise by efficiently and fairly adjudicating requests for immigration benefits while protecting Americans, securing the homeland, and honoring our values."
Cissna highlighted in his email the change from using the term "customer," writing, "we should never allow our work to be regarded as a mere production line or even described in business or commercial terms."
Go deeper