Trump threatens to pull ICE agents from California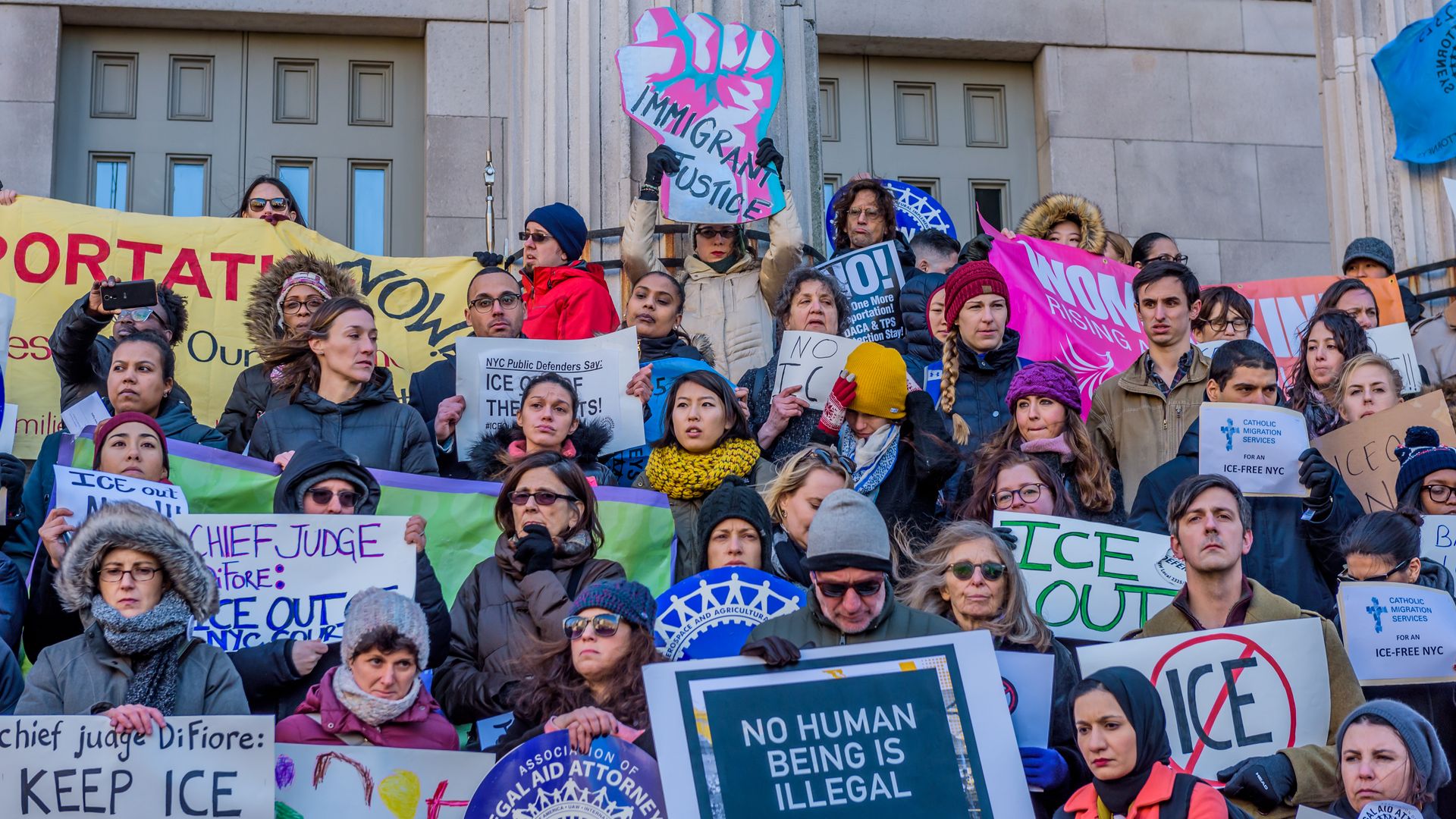 At a meeting with state and local officials over school safety, President Trump claimed the Immigration and Customs Enforcement (ICE) agency is getting no help from California in the fight against gangs like MS-13, and that he would consider pulling federal agents from the state to prove a point.
Yes, but: There is no evidence that the administration actually has plans to penalize California by withdrawing ICE officials, as the LA Times notes, but his remarks reflect growing frustration from the Justice Department about a lack of cooperation from sanctuary cities.
"Frankly, it's a disgrace, the sanctuary city situation, the protection of these horrible criminals... that if we ever pulled our ICE out, if we ever said 'hey, let California alone, let them figure it out for themselves,' in two months they'd be begging for us to come back...And you know what, I'm thinking about doing it."
— President Trump
Go deeper