Snapchat visualizes the United States of school walkouts
"In a wave of demonstrations reaching from Arizona to Maine, students at dozens of U.S. high schools walked out of class [yesterday] to protest gun violence and honor the victims of last week's deadly shooting in Florida," AP reports.
Why it matters: "The protests spread from school to school as students shared plans for their demonstrations over social media."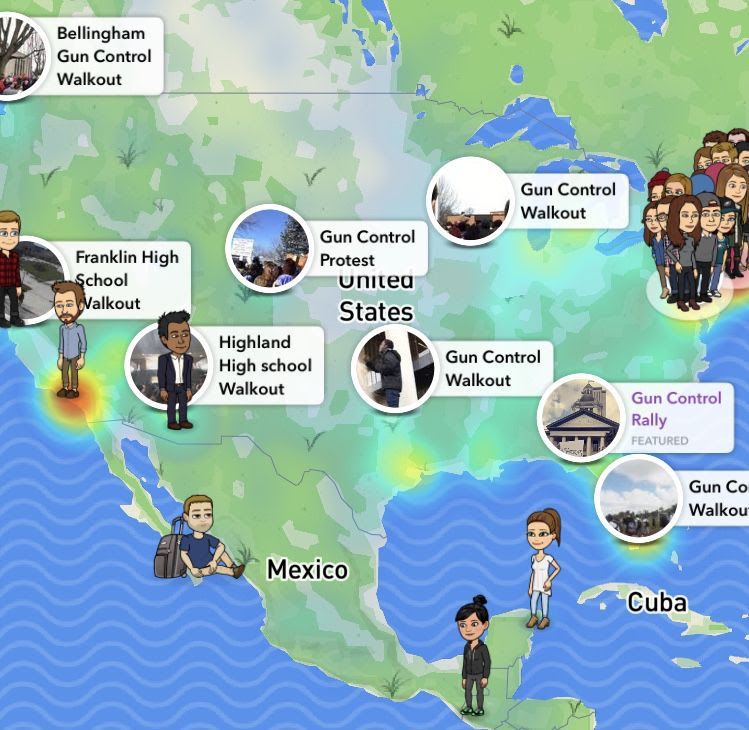 Peter Hamby, host of Snapchat's "Good Luck America," tweeted:
"What America is finally understanding is that young people, teens especially, talk through pictures. Images are the vernacular. They're so good at this because it's how they've been communicating most of their lives."
"We are witnessing a political case study unfold in real time. Everyone in Washington should be paying attention."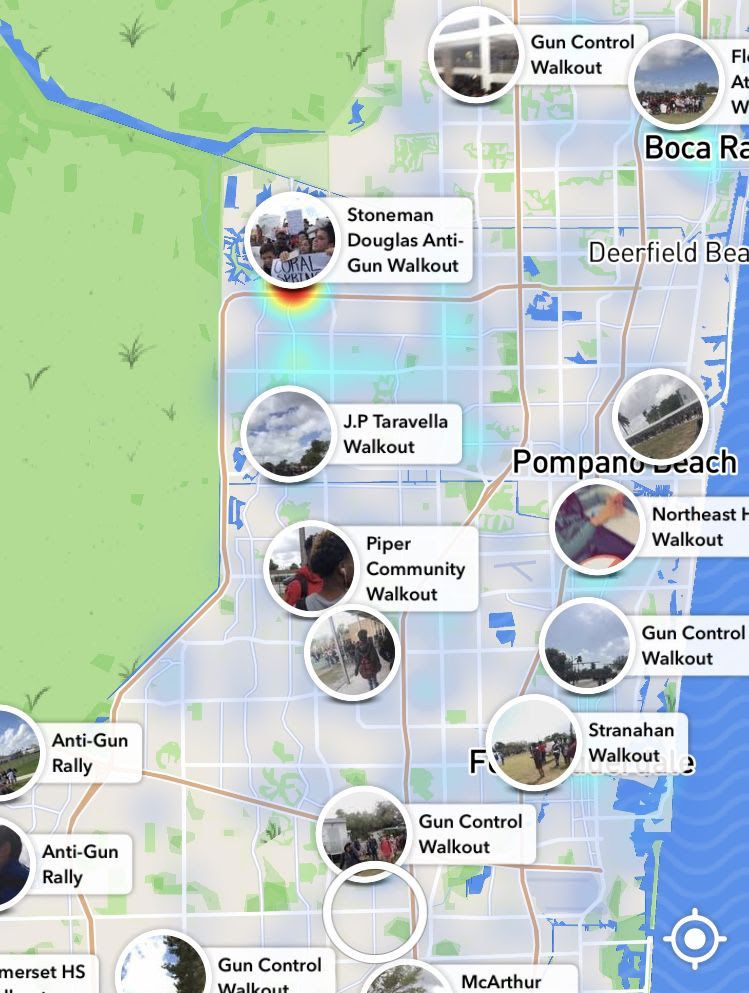 Go deeper: Details and photos from yesterday's walkouts
Go deeper