The worst addiction epidemic in U.S. history
"The Opioid Diaries" is the first issue in TIME's 95-year history devoted entirely to one photographer's work. Over the past year, TIME commissioned acclaimed photographer James Nachtwey to document this crisis through the people on its front lines."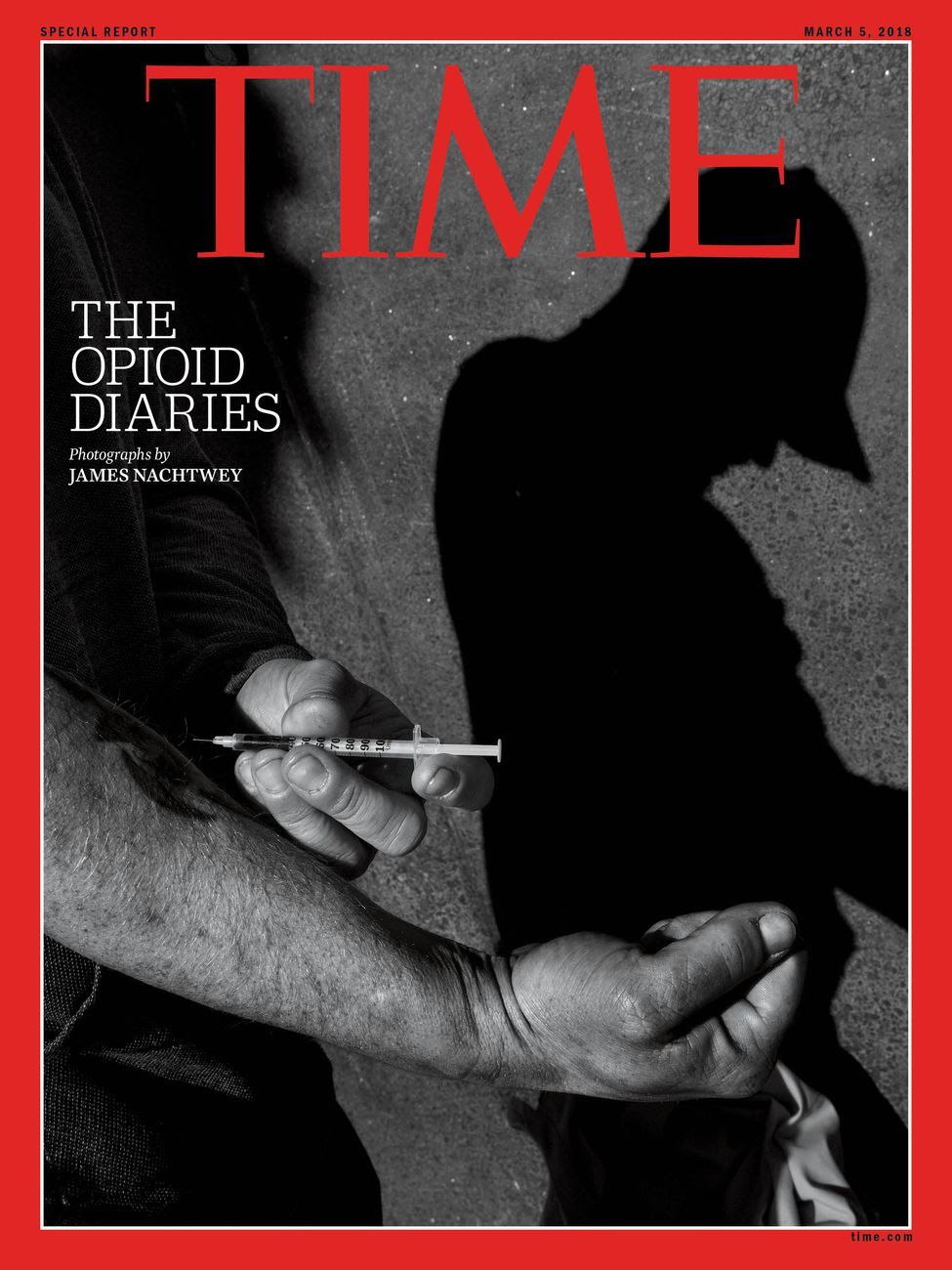 "Working closely with TIME's Paul Moakley [who wrote the issue's text], the pair traveled the country, spending months on the streets of Boston and San Francisco, on patrol with first responders in Ohio, New Mexico and West Virginia, visiting clinics in New Hampshire, in jail cells in Kentucky and at prayer meetings in Massachusetts."
In a first-person piece that opens the issue, Nachtwey writes:
"Over the past 35 years, my work as a photojournalist has taken me to other countries to document wars, uprisings, natural disasters and global health crises ... In revisiting my own country I discovered a national nightmare."
"But the people living through it aren't deviants. They are ordinary citizens, our neighbors, our family members. I don't think I met one user whom I would consider to be a bad person. No one wants to be an addict."
Go deeper