North Korean general suspected of plotting deadly attacks to attend Olympics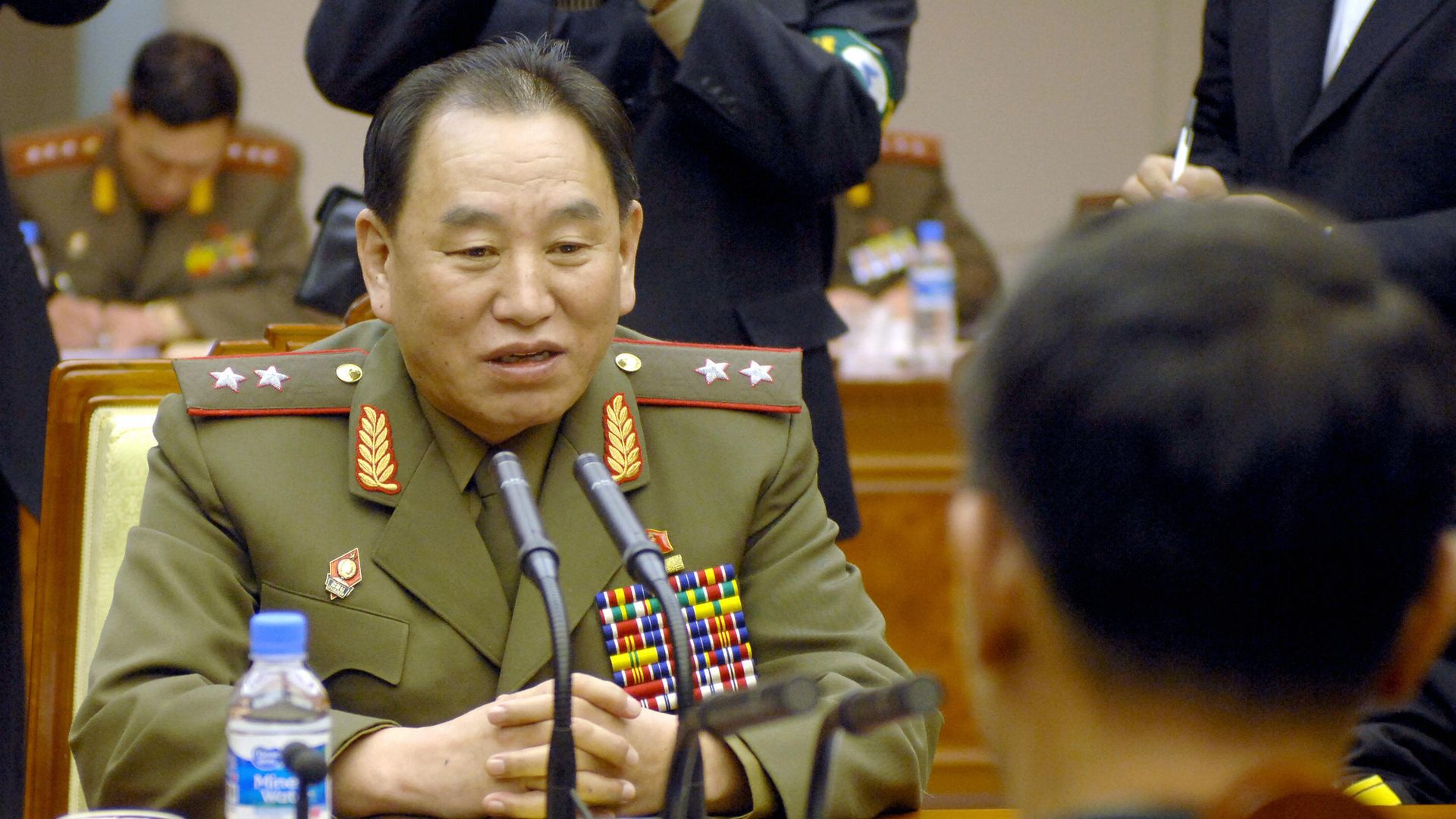 North Korea will send its head of national intelligence, General Kim Yong-chol, to the closing ceremony of the Winter Olympics, reports BBC News. Kim is the former head of North Korea's spy agency, which was accused of carrying out attacks that killed scores of South Koreans under his leadership.
Why it matters: There has been a remarkable thawing of relations between the two countries on display at the Olympics, but the U.S. has been wary of engaging in such diplomacy without signals Pyongyang will roll back its nuclear and missile programs. Ivanka Trump will lead the U.S. delegation, but officials say there is no formal meeting planned between her and the North Korean party.
Go deeper