Billy Graham on his presidential friendships: "I loved 'em all"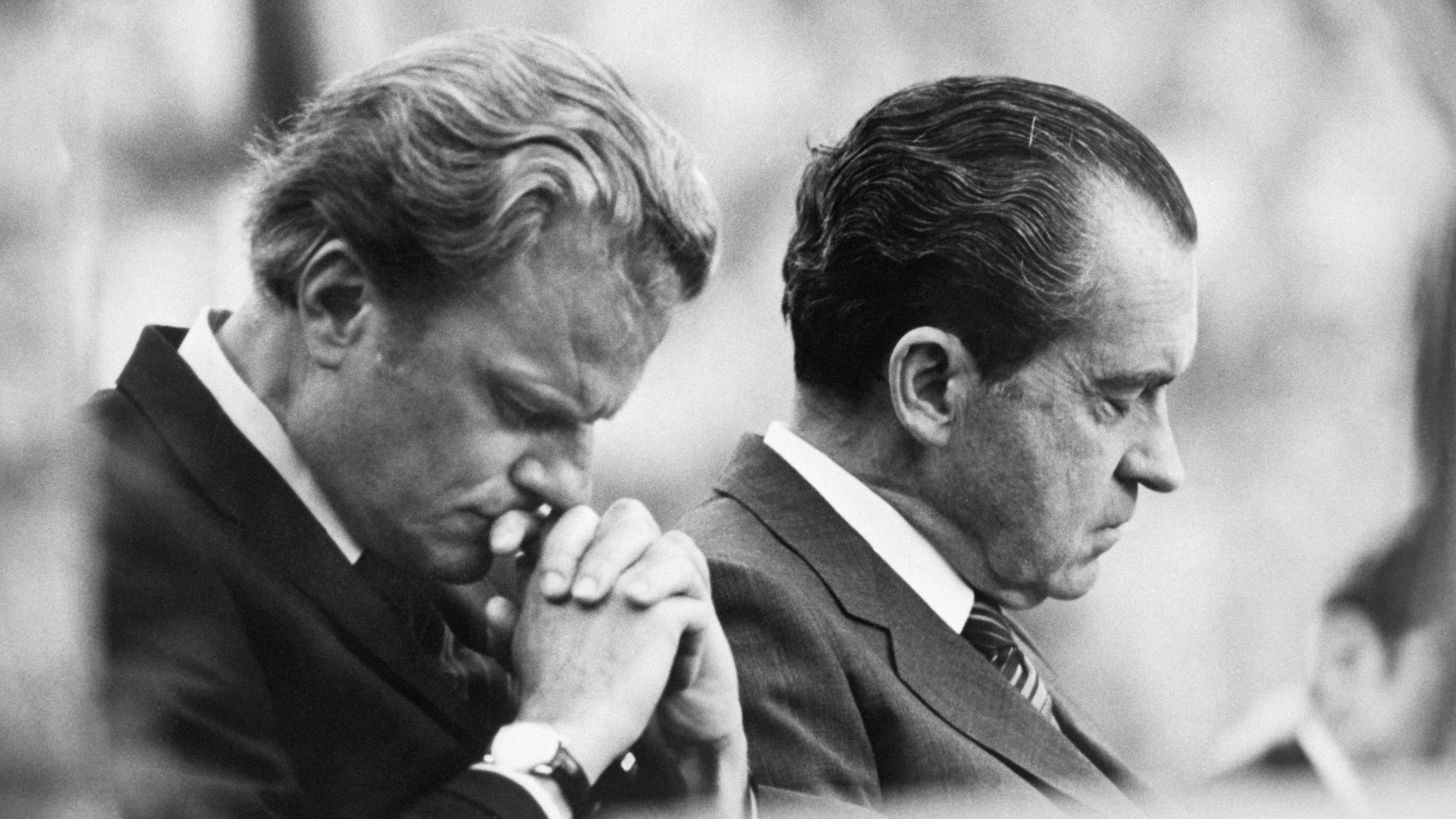 The late Billy Graham was a crusader with staggering reach. In an excerpt adapted by TIME from the N.Y. Times bestseller, "The Preacher and the Presidents: Billy Graham in the White House," Graham said of the U.S. presidents he knew:
I loved 'em all. I admired them all. I knew they had burdens beyond anything I could know or understand.
— Reverend Billy Graham
"[N]o one in history has known so many [presidents] so well, every president since the war [12 plus Trump, who met him before taking office], starting with Harry Truman who didn't like him much, on through Eisenhower who liked him immensely, then one after another after another, most of whom he met ten or twenty or thirty years before they got anywhere near the White House."
"Once when [Graham] was in Washington and Reagan heard he was in town, he called up and said 'You're staying at the wrong hotel.' He and Ruth went over to the White House in their PJs."
"Nixon was very reserved. Reagan was the merriest, most optimistic, wore the burdens of office most lightly; Clinton impressed him, so smart, so well informed, so apparently … spiritual."
His last earthly journey: Graham, who died yesterday at 99 (less than nine months from 100), was moved from his home in Montreat, N.C., to a funeral home in Asheville, according to spokesman Mark DeMoss, whose clients include the Billy Graham Evangelistic Association, AP reports.
Graham's body "will be taken from Asheville to Charlotte on Saturday in a procession expected to take 3 ½ hours and ending at the Billy Graham Museum and Library. "
"He will lie in repose Monday and Tuesday in the Charlotte house where he grew up, which was moved from its original location to the grounds of the Graham library."
"A private funeral for Graham will be held on Friday, March 2, in a tent at the library site and he will be buried next to his wife."
"Invitations to the funeral will be extended to President Donald Trump and former presidents."
DeMoss quoted Graham's longtime personal physician, Dr. Lucian Rice, as saying, "He just wore out."
Go deeper