Shulkin blasts "subversion" at VA after travel report exposed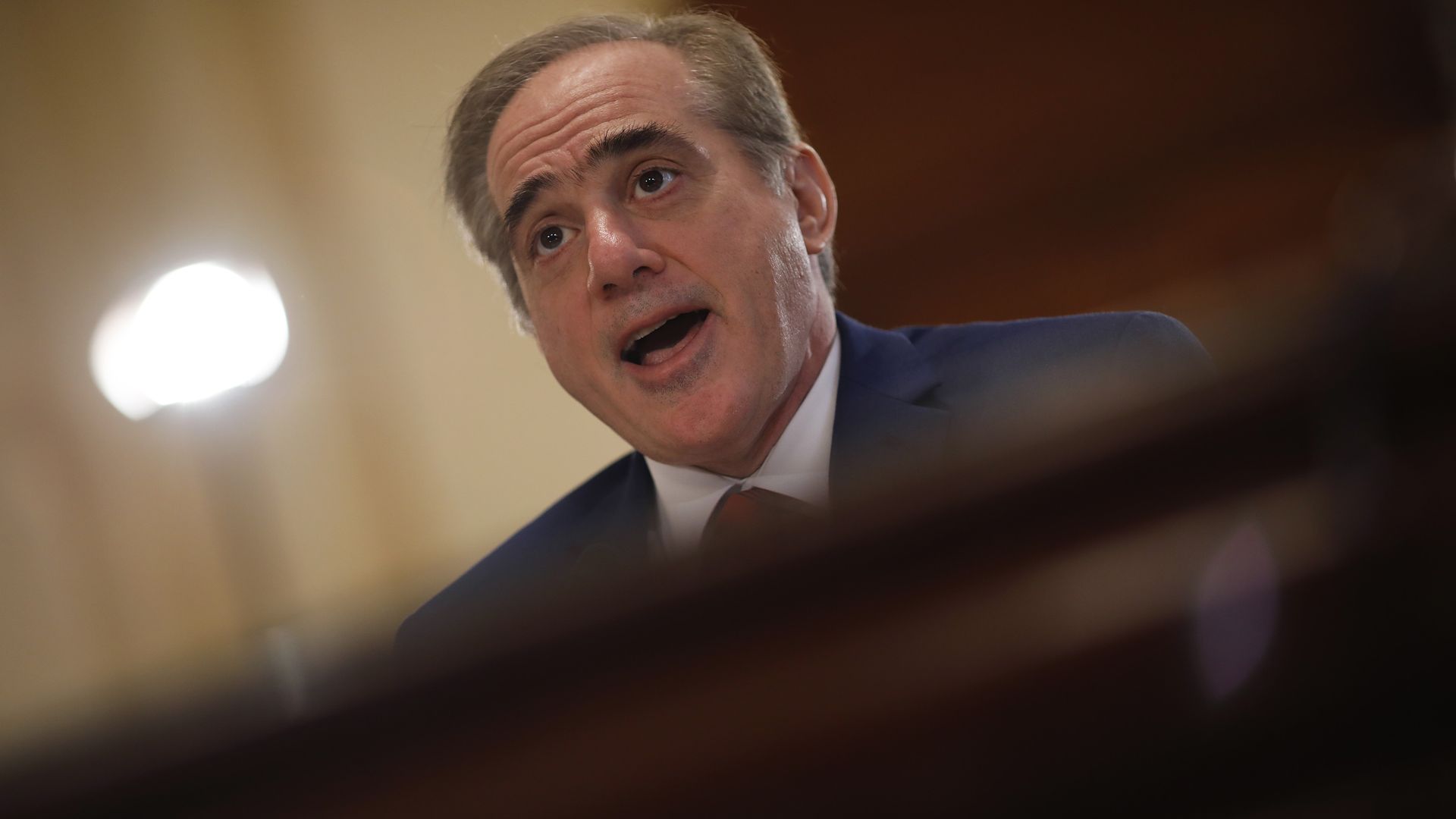 Veterans Affairs Secretary David Shulkin blasted "subversive events" at his agency after conservative political appointees openly rebelled against him following the release of an inspector general's report that found he had improperly brought his wife on a trip last year using a falsified email from his former chief of staff, per Politico. Shulkin paid back any outstanding sums, allowing him to maintain the White House's political backing for now.
Why it matters: As reported by Politico, the White House has given Shulkin their support to "quash an internal rebellion." Top Trump administration officials — from Interior Secretary Ryan Zinke to former HHS Secretary Tom Price — have faced media scrutiny over their use of travel expenses, but this is the first time that other Trump appointees have used such a controversy to voice their displeasure.
Go deeper