The anti-robot entrepreneur for president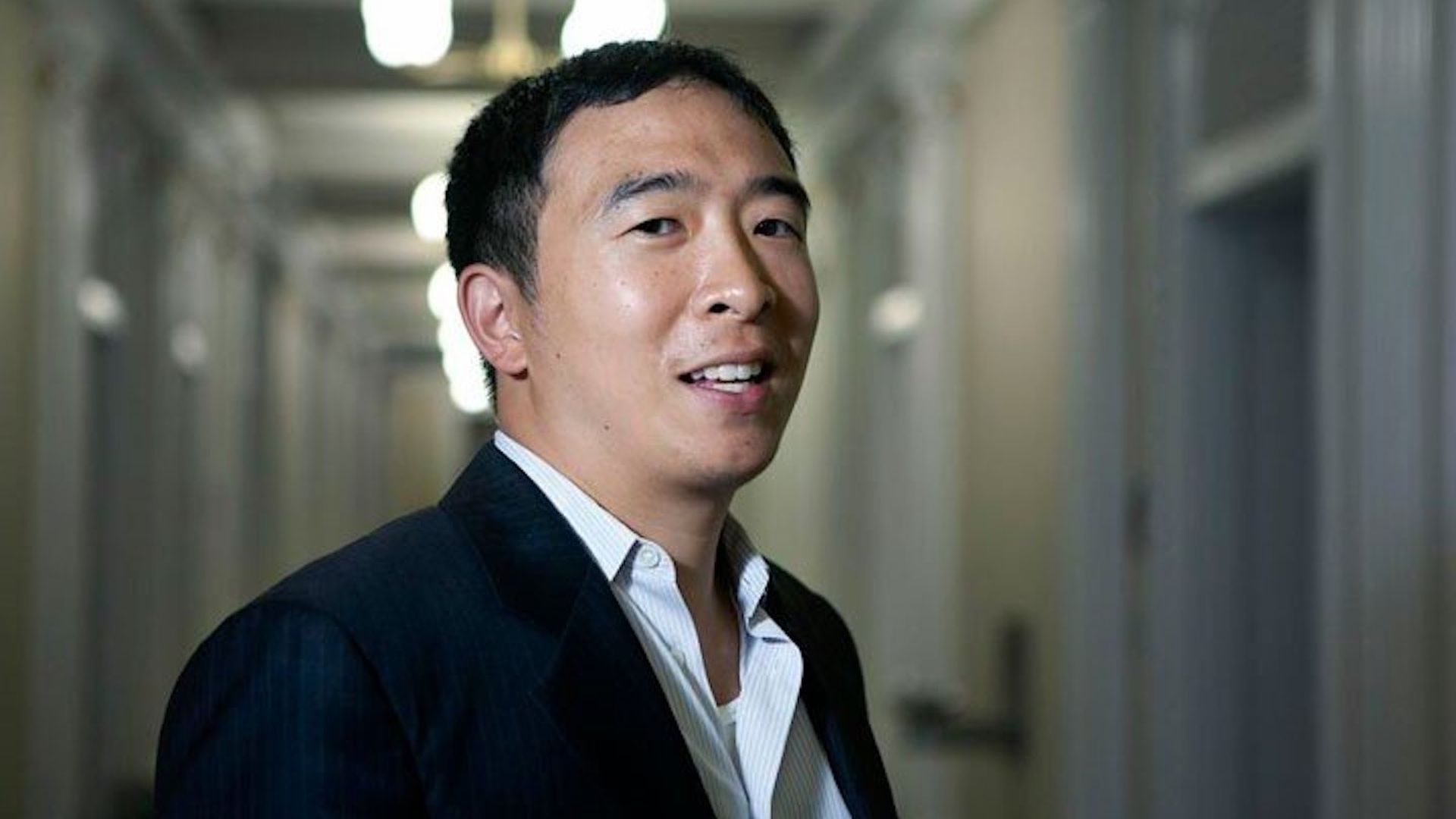 A new consensus of analysts assures us that we should not worry as automation dislodges up to hundreds of millions of white and blue collar workers across the planet over the coming years, since virtually all will find new jobs. But Andrew Yang, an entrepreneur and an early candidate for president in 2020, says those new jobs are already late — a dystopian age of automation is already here.
Quick take: Yang is a long shot, but his anti-robot message — coming not from a Luddite but from the tech world itself — resonates, especially when he seems to be tattling on his pals. He tells Axios that while experts and politicians debate the potential impact of robotization, his Silicon Valley friends are already angling to figure out how to make it happen faster so they can cash in.
"The way the debate is framed is wrong — that robots are speculative and we need to keep an eye out," Yang told me by phone. " ... We are in the third or fourth inning of automation. It brought us Donald Trump."
"I hang out in Silicon Valley," Yang said. "They are all totally convinced. There is zero ambiguity. Their calculus: what functions require a lot of people and how can we change that?"
Yang's platform is a call to action to soften the social and economic decline that he says automation is already causing.
Go deeper