Democrat wins Kentucky House district Trump won by 49%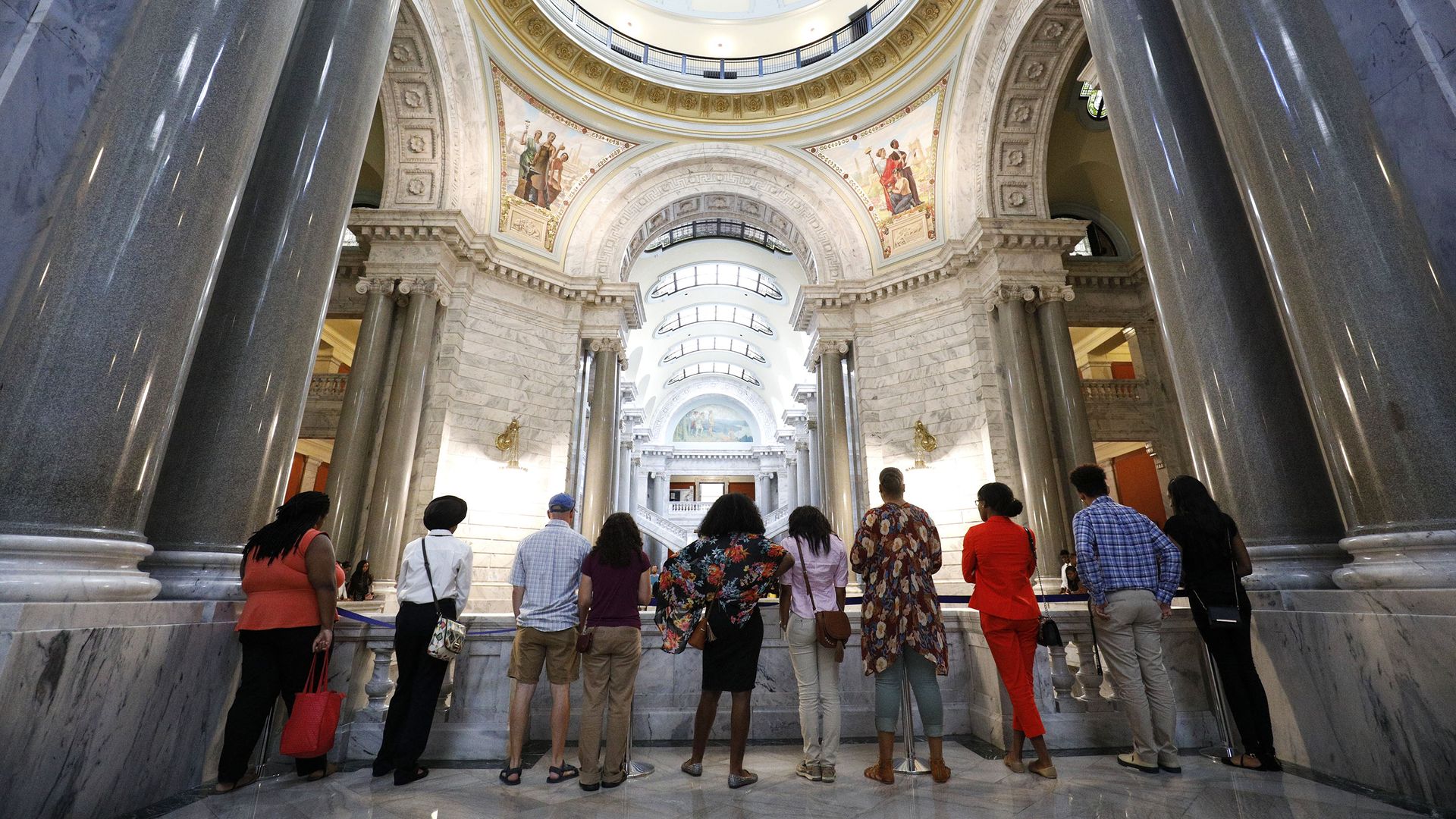 Democrat Linda Belcher won a special election to represent Kentucky's 49th district in the state House Tuesday. She was elected 68–32 in a district that President Trump won 72–23 in 2016, per the Washington Post.
The backdrop: Belcher was first elected in 2008 and then unseated by Republican pastor Dan Johnson. In December 2017, the Kentucky Center for Investigative Reporting uncovered an incident in which Johnson allegedly molested a 17-year-old girl. Johnson's seat became open after he committed suicide amid the scandal. Belcher's opponent in the special election was Johnson's widow, Rebecca.
The trend: Every local race is different, but we've now seen a number of big swings around the country toward the Democrats.
Go deeper