Alipay is bringing cashlessness to the U.S.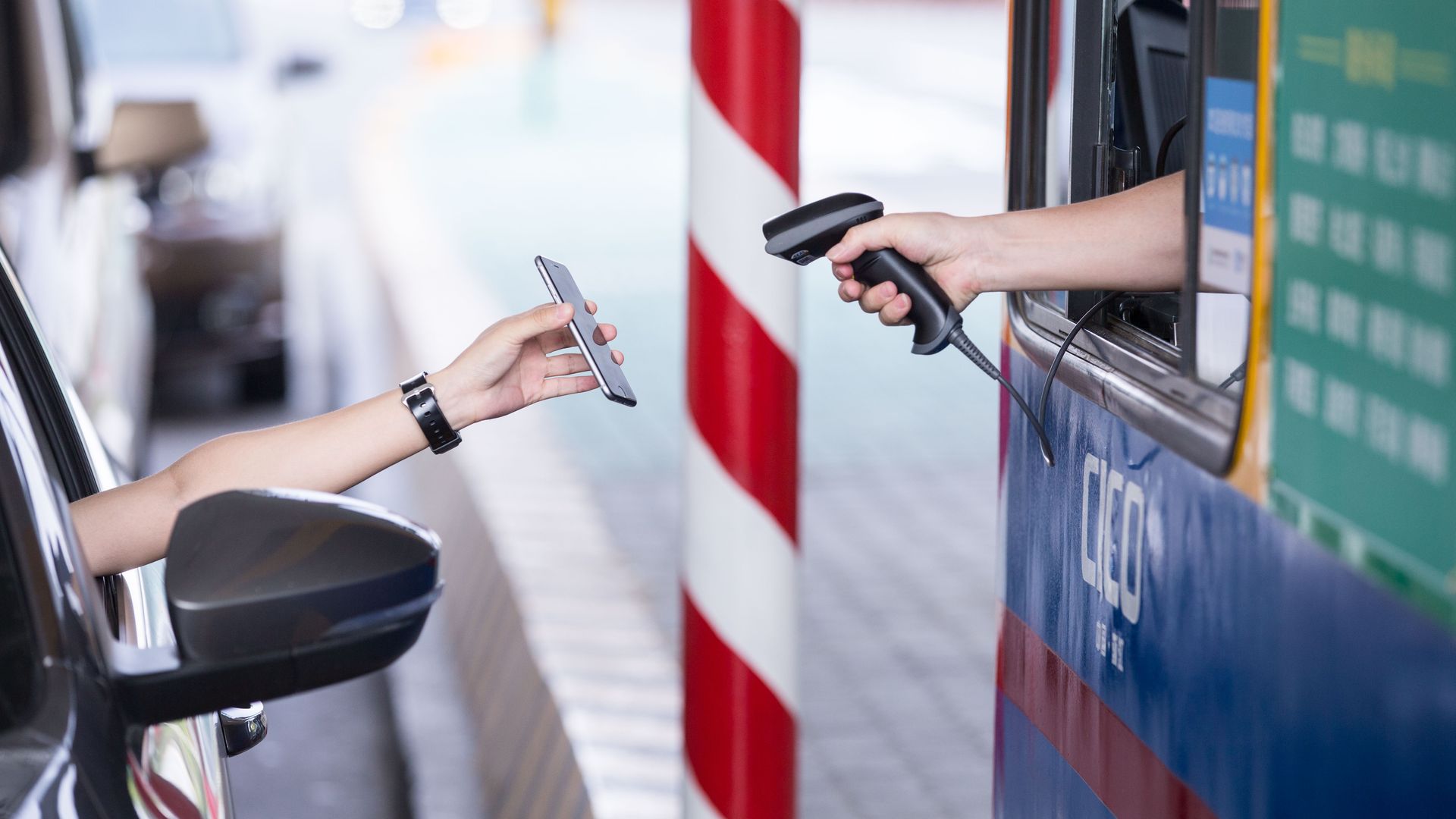 Alibaba, the Chinese e-commerce rival to Amazon, is making its first big push into the American market with a substantial play by its affiliate, Alipay. It's built around China's two-week lunar new year celebration, which has brought thousands of Chinese tourists to the United States, most of whom prefer to spend at retailers that accept a mobile wallet.
Quick take: At home, some 520 million Chinese retail shoppers use Alipay. But last year they also took 135 million journeys abroad, including to Europe and the U.S. Given their payment preferences, shopping has been a stumbling block. But now, Alipay has payment agreements with some 170,000 North America retail locations, reports Fung Global Retail Tech's Deborah Weinswig.
It's a rapid offensive, since Alipay only broke into the U.S. market in late 2016.
It's too early to know how much is being spent using the app, but if last year is a teacher, the Chinese visitors will spend $2,733 each on average in U.S. stores, hotels, taxis and so on.
A primary spending point will be airports, says Humphrey Ho, managing director of Hylink Digital US, a Beijing-based digital ad agency. On the way out of the country, Chinese tourists gravitate to duty free "and buy a ton of alcohol, smokes and gifts" to bring home, Ho tells Axios. If they are at LAX or San Francisco International, they will be able to use Alipay.
What's next: Alipay will seek to try to scale up its U.S. presence, getting more boutique hotels and individual luxury brands to accept it. And after that, the company will try to persuade Americans themselves to embrace its mantra of the "cashless society," Ho said.
But, but, but attracting American users will be a "huge wall to climb," Ho says.
Americans will first associate the name Alipay with the Middle East. Then they will Google it and discover it's Chinese, "which will create fear about data security," he says.
Meanwhile, China's other mobile wallet giant — Tencent's WeChat Pay — will fight Alipay furiously for the American market.
Go deeper