Kushner among White House officials attending Abbas' UN speech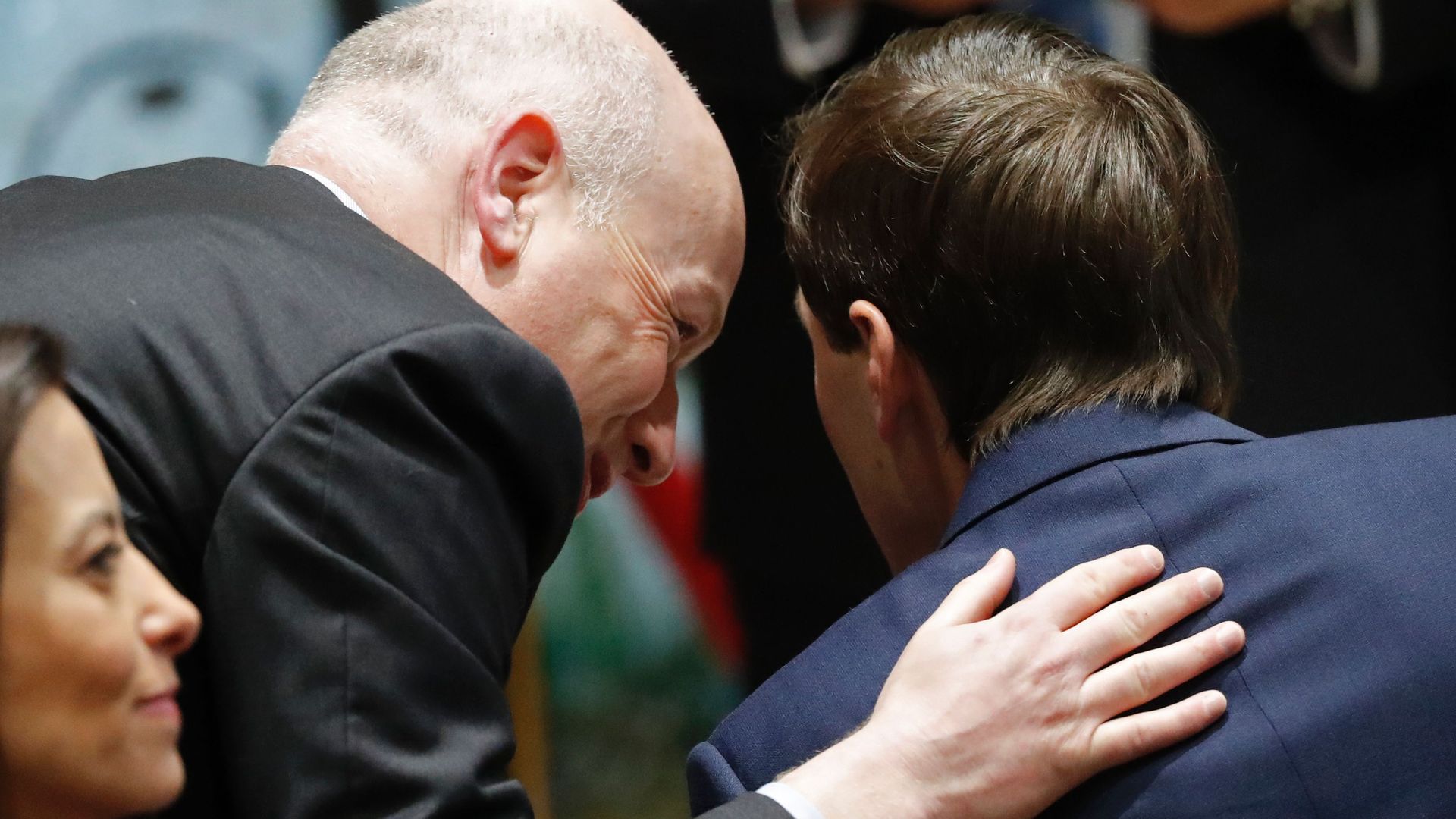 In a surprise move, White House senior adviser Jared Kushner and special envoy Jason Greenblatt will attend Palestinian President Mahmoud Abbas' speech this morning at the UN Security Council in New York, Western diplomats told me. Kushner and Greenblatt are the two most senior members of the White House's "Peace Team."
Why it matters: Abbas' speech at the UNSC session on the Middle East, which will start at 10am ET, is part of the Palestinian campaign against President Trump's decision last year to recognize Jerusalem as the capital of Israel.
Western diplomats said that in the last two weeks, Abbas was under pressure by several European leaders to end his boycott on the U.S. and re-engage with the Trump administration. Abbas was also advised by European leaders to use his speech at the UN today for presenting a Palestinian peace plan and readiness to renew negotiations with Israel.
White House spokesperson Josh Raffel confirmed Kushner and Greenblatt's attendance at Abbas' speech and said:
"As we continue to finalize our plan, we came to the United Nations to hear President Abbas' speech. We strongly hope that he shares fresh and constructive ideas that can create a comprehensive and lasting peace for both sides because merely recycling the same talking points has not led to peace for decades."
A White House official also told me the administration believes that Greenblatt's most recent trip to the region reaffirmed the central and integral role of the U.S. in peace efforts.
"It is what we heard from key players across the Middle East, Europe and Asia," the official added.
Go deeper