Democrats rebuke Pelosi for calling tax bonuses "crumbs"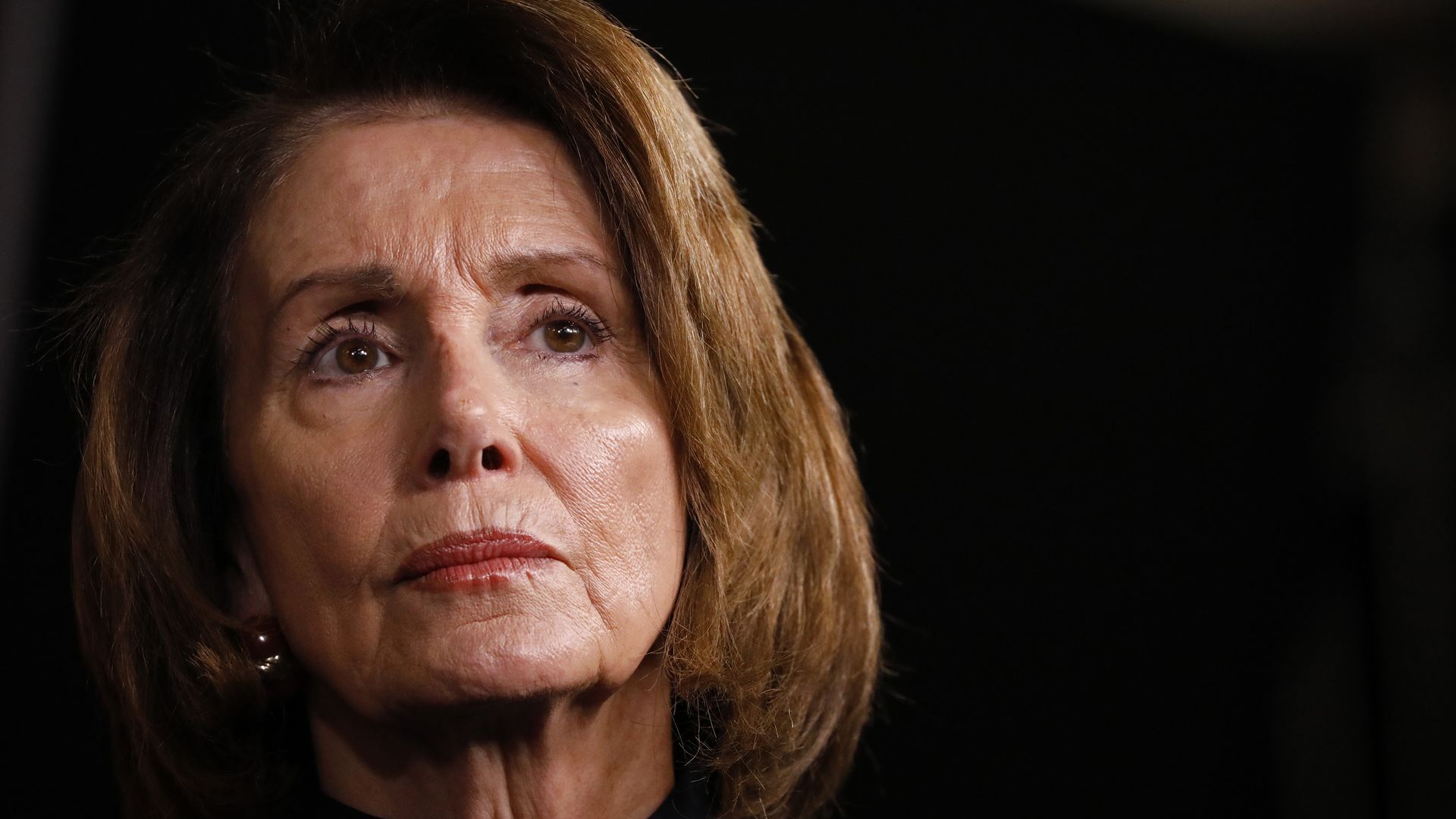 In a rare rebuke of their party leader, at least five Democrats have gone on the record to say House Minority Leader Nancy Pelosi's latest line targeting the GOP tax cuts is not an effective messaging strategy. Pelosi has repeatedly described the bonuses companies are doling out as a result of the plan as "crumbs."
Why it matters: Many Democrats are worried that they need to fix their messaging to hold onto their edge ahead of the 2018 midterm election cycle, especially as the latest polls show how voters are responding favorably to the GOP tax cuts.
What they're saying:
In her defense: "Big corporations and the wealthy are overwhelmingly using the GOP tax scam to line their own pockets, giving workers only a tiny fraction of what their labor has earned," a Pelosi spokesman told Axios. "According to Republicans' own tally, workers' one-time bonuses amount to only 3 percent of a corporate tax break that costs over $100 billion this year alone."
The other side: A House Republican campaign aide told Axios, "Already in special elections like GA-06 and PA-18, [Pelosi's] been invoked in attack ads, and she is the House Democrats' brand ... Now, she's continuing to dig Democrats into a deeper hole by continually and unrelentingly calling workers' tax break 'crumbs,' even as prominent members of her party openly dispute that characterization."
Editor's note: Rep. Joe Crowley (D-NY) was initially included in this list for saying at a press conference, "I think for people making $40,000 a year, any increase in their take-home is significant for them, and I don't want to diminish that at all."
However, Crowley's Communications Director told Axios that he did not rebuke Pelosi's comments but rather disagreed with them, adding that he passed at the opportunity to fully come out against them.
Go deeper