5 clues to Mueller's roadmap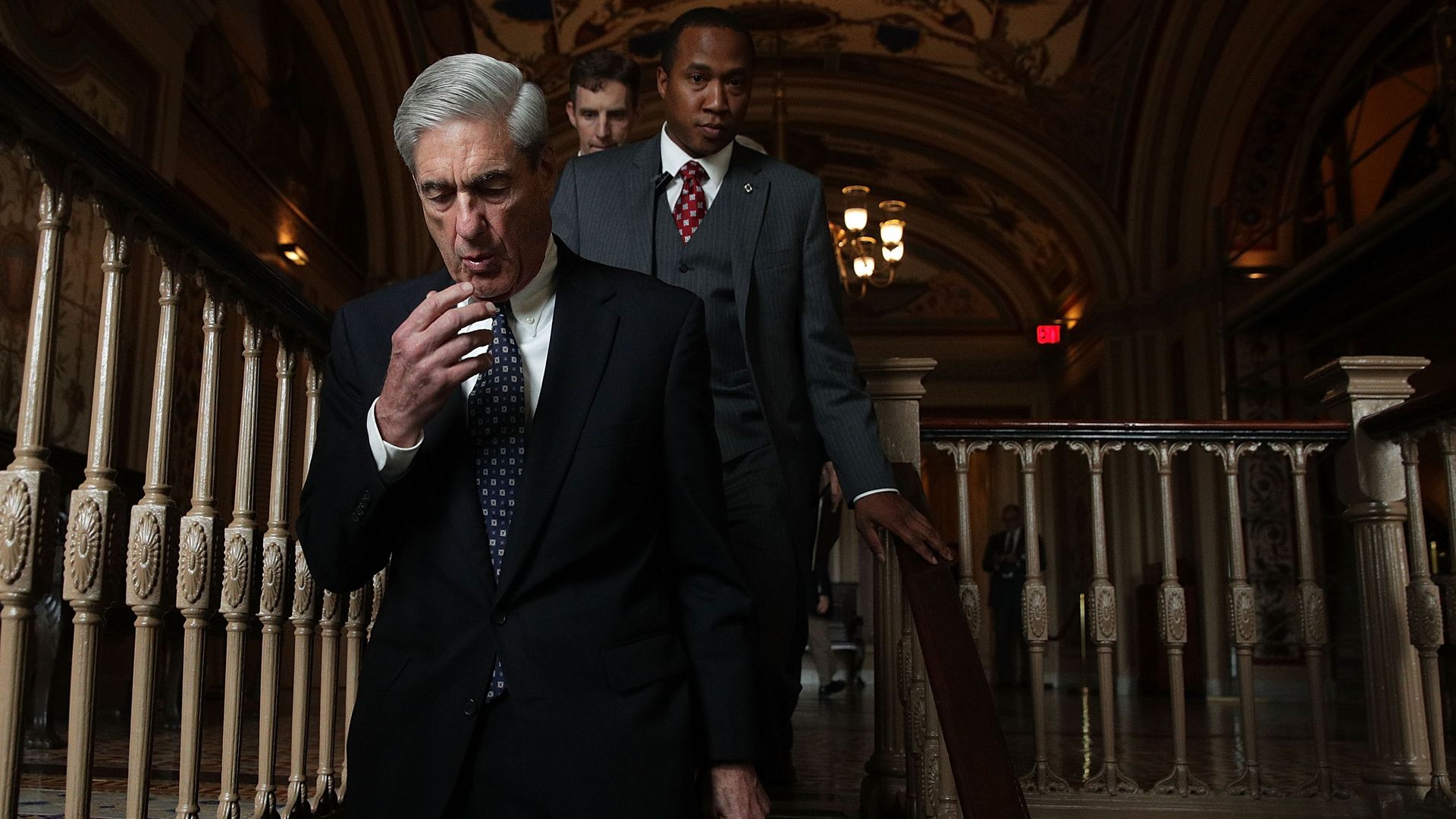 Special Counsel Robert Mueller's shop doesn't leak, but last week's 37-page indictment of Russians provided a mess of clues about what he's up to.
The big picture: Here are five things we've learned from the indictment and our reporting surrounding the overall Russia probe.
He's moving fast. The indictment is a sneak peek at the level of sweep and color we can expect in a final report, and is a mammoth accomplishment just nine months after Mueller was appointed. A source familiar with the investigation told me it won't take years, like Ken Starr's probe of Bill Clinton.
He's using the full reach of federal power, including the intelligence agencies, whose sources and methods were reflected in the indictment. CNN contributor Garrett Graff, who wrote a bookabout Mueller as FBI director, told me: "[T]he main (and ongoing) surprise is the strength and breadth of this investigation."
He's signaling quantity: MSNBC contributor Matt Miller, a former Justice Department spokesman, told me: "Friday'sindictment established the legal architecture for possible future charges. Once you've established there was a conspiracy, you can charge anyone who was aware of the conspiracy and took an overt action to further it." Miller also expects tax charges.
He's watching his back: The indictment-announcement presser by Deputy Attorney General Rod Rosenstein, who supervises the investigation, was meant to signal that Mueller intends to be efficient and transparent. With the quick revelations about Russia and the election, Mueller was signaling this isn't a fishing expedition. And he made it harder for Trump to fire him.
What's coming: The source familiar with the investigation expects Mueller to reach some conclusion about the hacks of email belonging to the DNC and Clinton campaign chair John Podesta. Matt Miller told me: "Now that [Mueller] has decided to indict one set of Russian participants, it seems likely he will indict the Russian participants in the hacking as well. The big question ... remains whether there will be any American co-conspirators."
Go deeper