Most voters support "Dreamers" & think Trump wants to deport them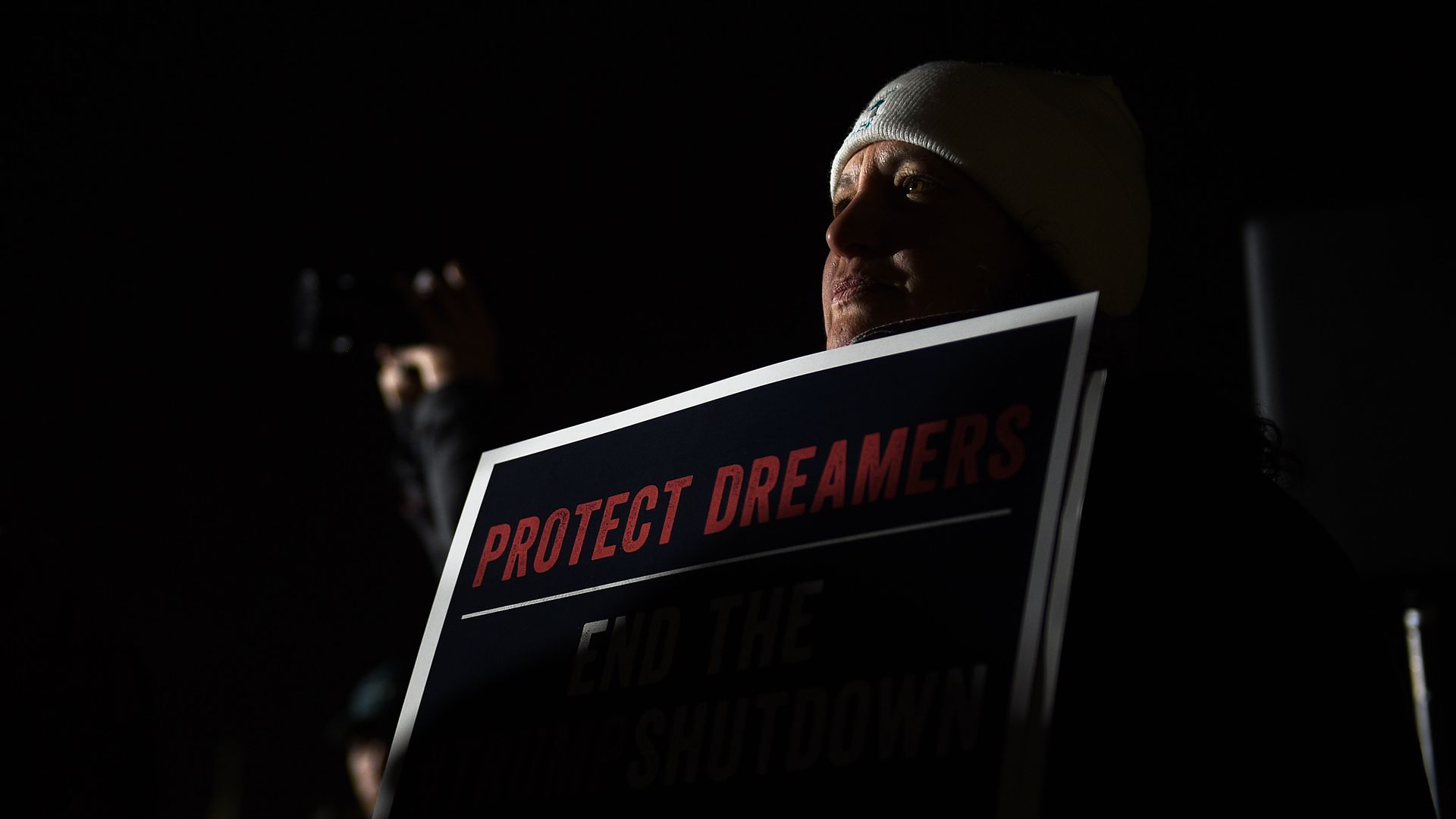 The vast majority — 80% — of American voters want unauthorized immigrants who came to the U.S. as children — "Dreamers"— to stay in the country and get a pathway to citizenship, according to the latest Quinnipiac poll. But 63% think that Trump wants them to be deported.
Why it matters: While Senate Majority Leader Mitch McConnell and other Republican Senators are trying to blame Democrats for the failed immigration negotiations last week, 55% of voters think that Republicans in Congress want Dreamers deported and 58% blame them if there isn't legislation before the March 5th deadline.
85% of voters think Democrats want Dreamers to stay, and only 26% blame them if DACA legislation isn't passed by March 5th.
Other key takeaways:
Gun control:

67% said that they believe it is too easy to buy a gun in the U.S. — in December, 2015 that number was only 55%.
66% support stricter gun control laws, with 60% of Republicans opposing the idea.
77% of Republicans (and 83% overall) support federal mandatory waiting periods for all gun purchases
51% of Republicans (and 75% overall) think that Congress should do more to prevent gun violence.
63% of Democrats said that they think stricter gun laws would be best in preventing gun violence in schools compared to 9% of Republicans who favored arming teachers (38%) and metal detectors (41%).
Mass killings: While Republicans were split over whether U.S. citizens (36%) or people from other countries (48%) were a bigger issue in mass shootings, an overwhelming majority of Democrats said mass killings caused by people in the U.S. was the bigger problem (88%).
Trump's military parade: Only 26% overall approve of the parade, but more than half of Republicans approve.
Sexual harassment: More than half of voters said they thought Democrats do a better job handling sexual harassment, compared to 23% for Republicans.
Go deeper