Maldives' state of emergency extended 30 days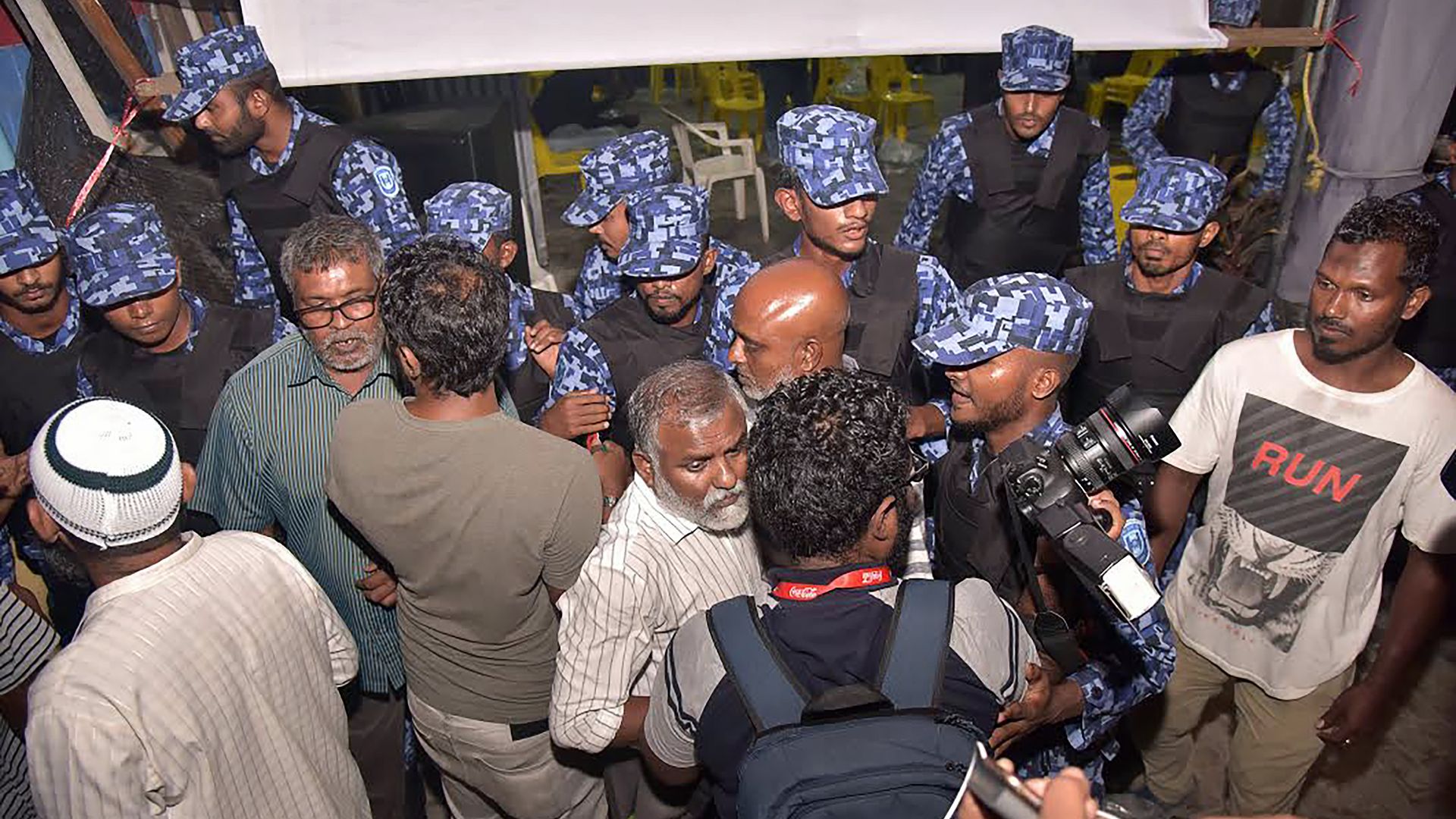 The parliament of the Maldives has extended a 15-day state of emergency — originally set to expire on Tuesday — by 30 days at the request of President Abdulla Yameen, reports Al Jazeera.
Why it matters: The extension follows a second week of mass protests over Yameen's decision to arrest two Supreme Court justices, who drew the president's ire after overturning the convictions of nine of his political enemies. Parliamentary opposition has called the extension "illegal and void" due to a lack of quorum.
"President Yameen failed to muster the required number of votes to pass his emergency legislation. And so Yameen has ratified and extended the Emergency illegally... President Yameen has, in effect, hijacked the entire state and is ruling the Maldives like a military dictator."
— Opposition leader Ibrahim Mohamed Solih
Go deeper: The biggest rivalry you're not hearing about
Go deeper